Test Drives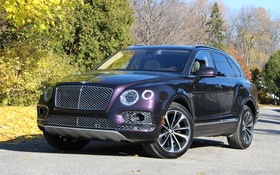 2017 Bentley Bentayga: The King of SUVs
4.5/5
They're everywhere. More and more people are in the market for one, and virtually every automaker is now offering at least one of them in their product lineup. Yes, we're talking about SUVs. For luxury brands, selling a utility vehicle means racking up serious profits, and gives them the necessary …
Special Events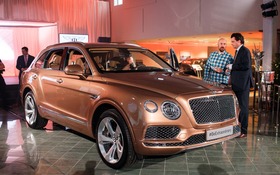 Bentley Bentayga unveiled in Montreal!
What luck for Canada, as one of only three running Bentley Bentayga SUVs in the world is in Montreal right now, at Decarie Motors, where Montrealers have admired prestige cars and trucks since 1946. The Bentayga was presented to the media today, during an event that was as flamboyant as …
Blog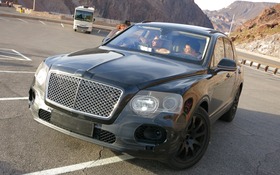 Bentley Bentayga SUV Spy Photos
The Bentley Bentayga is the British brand's first foray into the world of ultra-luxury SUVs, and although Bentley has yet to release any photos of the new model I managed to sneak a peak behind the curtain this week in Nevada. At the tail-end of the Gumball 3000 Rally which …
Blog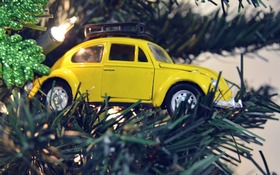 Which Car Do You Want For Christmas?
Car enthusiasts don't want toys. Sure, they may look happy unwrapping a snowbrush or a Mopar clock, but what they really want is an actual car. Fortunately, tastes differ widely, so loved ones have a lot of latitude when choosing the ideal gift. During a meeting of utmost importance held …
Special Events
The Car Guide is Live From the UK This Week!
This week on The Car Guide's website, the theme is British automotive industry! We are live from the UK, on a field trip to see the assembly plants, museums and restoration centers of the British car industry. For example: - The Aston Martin Works restoration center, located in Newport Pagnell.