Bentley Bentayga unveiled in Montreal!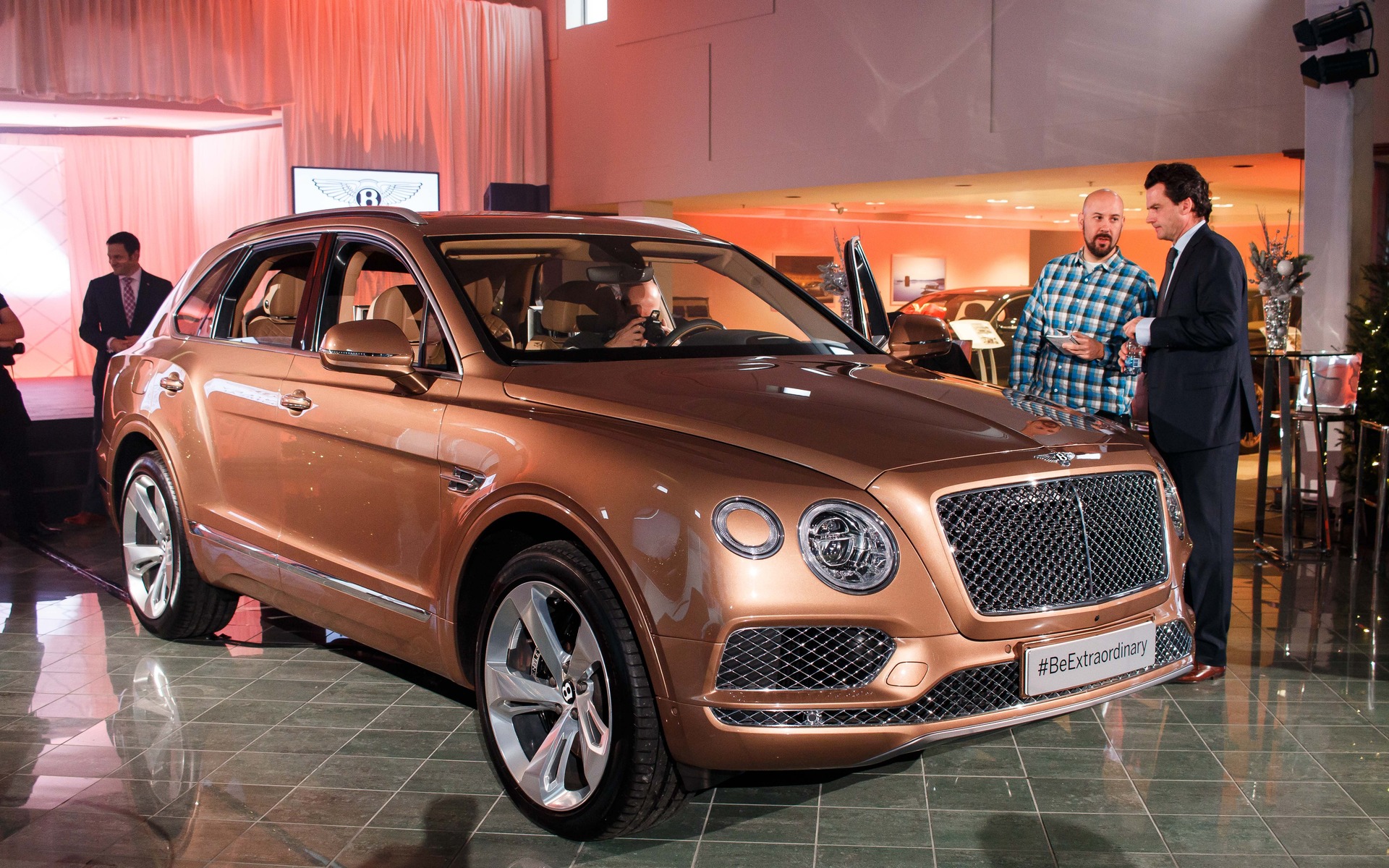 What luck for Canada, as one of only three running Bentley Bentayga SUVs in the world is in Montreal right now, at Decarie Motors, where Montrealers have admired prestige cars and trucks since 1946.
The Bentayga was presented to the media today, during an event that was as flamboyant as the vehicle itself.
As Decarie Motors President Joel Segal stated during the presentation, the Bentley Bentayga currently is the most luxurious and fastest SUV in the world.
Its 6.0-litre W12 develops 600 horsepower and 664 lb-ft of torque, which allows it to blast from 0 to 100 km/h in 4.1 seconds and top 300 km/h.
Obviously, the utility vehicle is just as lavish as any other Bentley produced in the last decade. Happily, this is more than just a posh vehicle, as it was developed to confront the most challenging terrain in the world. And challenge Range Rover, who can't flaunt a vehicle that's as luxurious and expensive.
The first units of the Bentayga should be available in the spring of 2016, will start at $266,000. But that's just the base price. One of many available options is a unique mechanical Breitling clock that can decorate the dashboard for what we estimate to be about $200,000. But the real price is probably more than that. You read right.
Once the vehicle is customized to your tastes, it can easily top $400,000, probably more if you take that clock.
Even better, a hybrid version should arrive sometime in 2017!
Seriously though, the Bentayga is quite a technical accomplishment that the richest people of the world will soon be able to appreciate.
A nice gesture that deserves mention: the Bentley Bentayga left the press conference to headline a drive for toys that will be distributed to kids at the CHU Sainte-Justine and the Montreal Children's Hospital. A Decarie Motors initiative, in collaboration with the Montreal Gazette and the Ritz-Carlton Montreal.
Share on Facebook