Nissan Kicks
A bit like the departed JUKE, the latest member of Nissan's big SUV family primarily stands out with a colourful personality, which is emphasized by the contrasting roof option. The affordably priced, subcompact Kicks relies on a 125-horsepower, 1.6-litre four-cylinder engine that focuses on delivering high fuel economy. The lone combination of a CVT automatic and front-wheel drive certainly helps. Meanwhile, class-leading trunk capacity (716 litres) makes small families happy.
All Nissan Kicks reviews
First Drives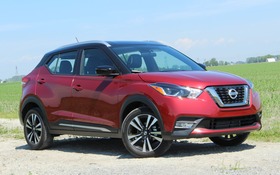 2018 Nissan Kicks: Urban Star
MONTREAL, Quebec – Let's face it; the automobile landscape is changing to fit our lifestyles and society. Cars are getting generally smaller for urban use, they're much more fuel efficient because it's good both for the environment and our wallet, and the younger generation of car buyers—a shrinking number, unfortunately—doesn't …
Spotlight on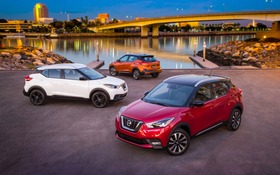 2018 Nissan Kicks: we're Driving it This Week!
It was unveiled at the Montreal Auto Show last January, and we'll finally get to drive it this week. The 2018 Nissan Kicks will soon be on sale, positioned at the bottom rung of the Japanese brand's SUV ladder. The Kicks is equipped with a 1.6-litre four-cylinder engine that develops …
All Nissan Kicks news
Montreal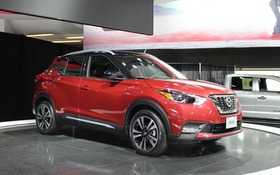 Canadian Premiere: 2018 Nissan Kicks, the JUKE is Dead, Long Live the Kicks!
The weird, but well-liked Nissan JUKE is no longer available, but its replacement—the Kicks—has already arrived. When it hits the market in summer 2018, people will find a subcompact SUV equipped with a 1.6L four-cylinder engine that produces 125 horsepower and 115 lb.-ft. of torque. All-wheel drive will not be …
Los Angeles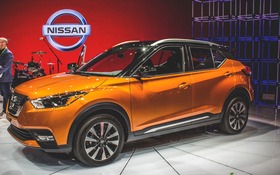 2018 Nissan Kicks: The New JUKE?
Nissan has just unveiled an all-new SUV—yes, another one—at the 2017 Los Angeles Auto Show . It's the 2018 Nissan Kicks, a subcompact utility vehicle that will be positioned below the Qashqai in the product lineup. According to the brand's representatives, the Kicks isn't replacing the JUKE, as it's an …
All Nissan videos
Sorry, no result for Nissan Kicks. Here are results for Nissan
2000
Motoring TV 2000 Episode 4
Women auto seminar 2000 Nissan Xterra Aston Martin DB7 Saab Viggen Bill Gardiner on cold weather and engines Jim Kenzie on the womens seminar.
2000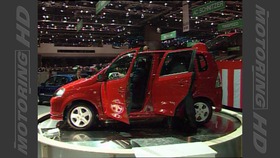 Motoring TV 2000 Episode 14
Geneva Auto Show 2001 Nissan Pathfinder LE 2000 Hyundai Accent Renault Avantime Smart Car Bill Gardiner on switching to synthetic oil we may see more European cars in N.A.'s future.
2000
Motoring TV 2000 Episode 19
Honda Insight 2001 Nissan Sentra GXE brake self-check GMC Terradyne concept Jim Kenzie on the Honda Insight.
Video Reviews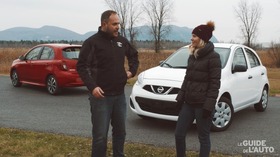 Why is the Nissan Micra the best buy in its category?
Subcompact cars have rapidly evolved in recent years, offering more refinement, comfort and options than ever before. But at what price? We believe subcompact cars must remain affordable, simple and easy to maintain, and the Nissan Micra checks all these boxes. It also happens to be super fun to drive, …
2001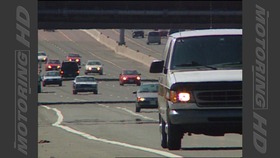 Motoring TV 2001 Episode 20
Operation Intersection 2001 Nissan Sentra SE tips on washing your vehicle cop helps woman who gets cut off police employ new high-tech cruisers Bill Gardiner on after-market customizing new technologies detect lethal interior heat.
2001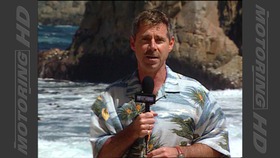 Motoring TV 2001 Episode 25
Nissan's revival 2001 Kia Magentis/Mazda MP3/Protege5 dangers of over-inflation David Webb and his Rolls Royce Bill Gardiner on new viscosity oil Quebec politician wants car speed to be limited to 100km.
2002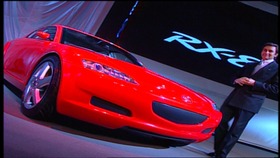 Motoring TV 2002 Episode 9
2002 Nissan Altima 2002 Kia Sedona reserve power in today's batteries can vary Mazda RX8 dirty or improper air filters can cause major engine damage BMW's 7-Series is loaded with technology - good or bad?