Clips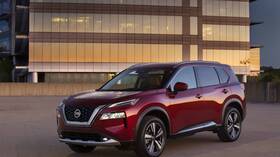 2021 Nissan Rogue : first images
First images of the new 2021 Nissan Rogue.
Episodes
Motoring TV 2000 Episode 4
Women auto seminar 2000 Nissan Xterra Aston Martin DB7 Saab Viggen Bill Gardiner on cold weather and engines Jim Kenzie on the womens seminar.
Episodes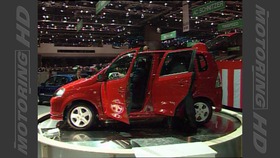 Motoring TV 2000 Episode 14
Geneva Auto Show 2001 Nissan Pathfinder LE 2000 Hyundai Accent Renault Avantime Smart Car Bill Gardiner on switching to synthetic oil we may see more European cars in N.A.'s future.
Episodes
Motoring TV 2000 Episode 19
Honda Insight 2001 Nissan Sentra GXE brake self-check GMC Terradyne concept Jim Kenzie on the Honda Insight.
Video Reviews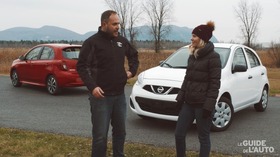 Why is the Nissan Micra the best buy in its category?
Subcompact cars have rapidly evolved in recent years, offering more refinement, comfort and options than ever before. But at what price? We believe subcompact cars must remain affordable, simple and easy to maintain, and the Nissan Micra checks all these boxes. It also happens to be super fun to drive, …
2001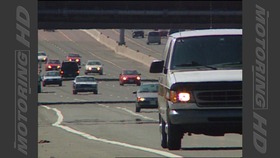 Motoring TV 2001 Episode 20
Operation Intersection 2001 Nissan Sentra SE tips on washing your vehicle cop helps woman who gets cut off police employ new high-tech cruisers Bill Gardiner on after-market customizing new technologies detect lethal interior heat.
2001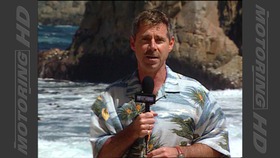 Motoring TV 2001 Episode 25
Nissan's revival 2001 Kia Magentis/Mazda MP3/Protege5 dangers of over-inflation David Webb and his Rolls Royce Bill Gardiner on new viscosity oil Quebec politician wants car speed to be limited to 100km.