Did Ram Just Tease the Hurricane Engine for the Ram 1500?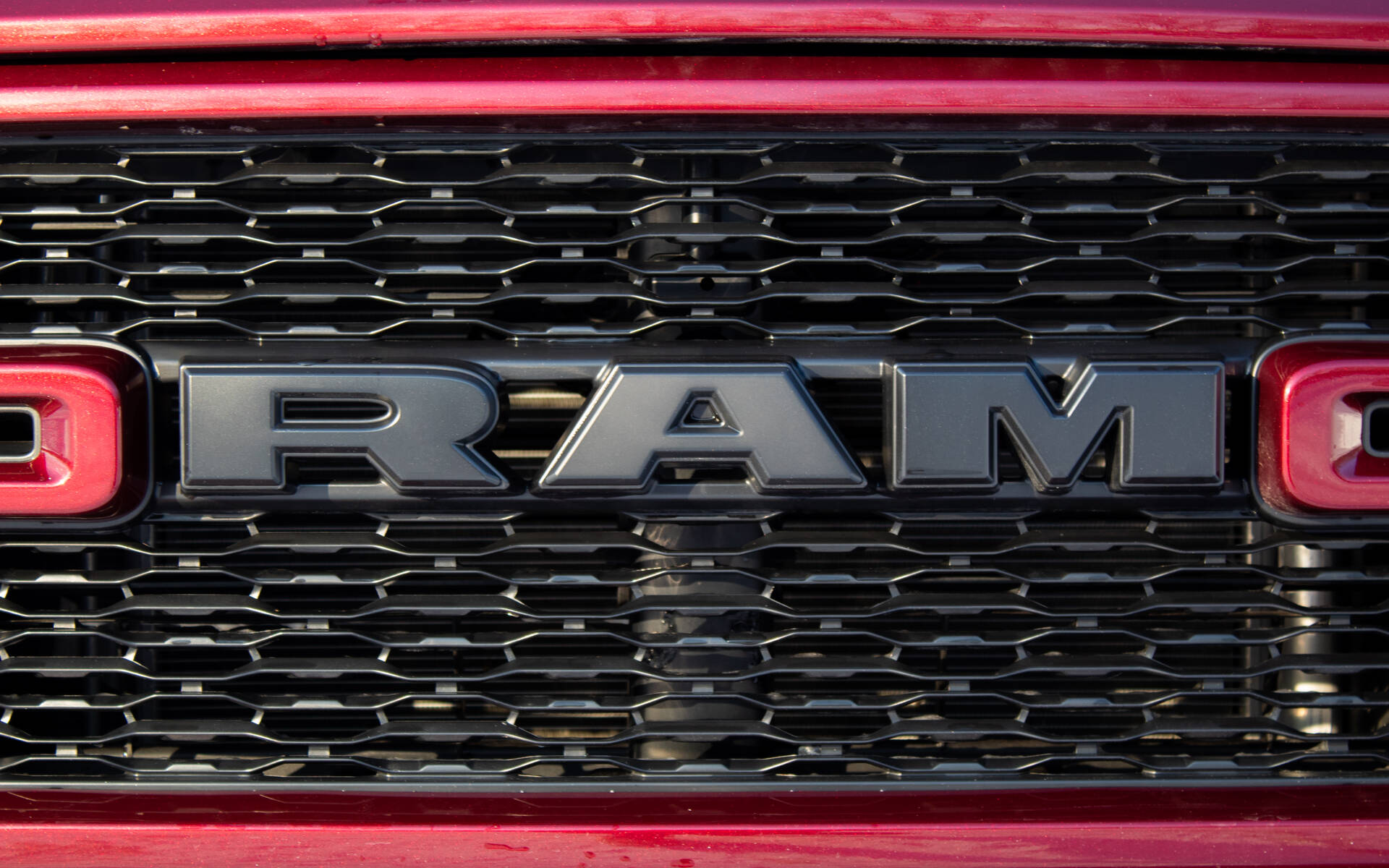 What does Ram have in store for the 2024 model year, and for the Ram 1500 in particular? We'll likely find out soon, but for now a mysterious teaser seems to announce a big addition under the hood.
No, you should probably not expect to see an even more powerful truck than the 702-horsepower Ram 1500 TRX, although nothing would surprise us at this point.
In a really short clip posted on its Instagram account yesterday, the company said "a new force is coming" on May 10, without giving us any more clues. The sound we hear is definitely not that of an EV, however.
Voir cette publication sur Instagram
We believe that Ram is alluding to forced induction and that the storm in the video resembles a hurricane, which happens to be the name of Stellantis' new twin-turbocharged inline six-cylinder engine. So, how about a Hurricane-powered Ram 1500?
It makes so much sense. The 3.0-litre mill, which debuted in the 2023 Jeep Wagoneer and Grand Wagoneer, would be a perfect fit in the Ram 1500. We know it can generate 420 hp and 468 lb-ft. of torque in the standard version or up to 510 hp and 500 lb-ft. in the High Output version.
The former could easily replace the old 5.7-litre HEMI V8, which delivers 395 hp and 410 lb-ft. of torque in the current Ram 1500. But it's not just about performance, as fuel economy would also be improved in the process. While we wait for a proper gas-electric Ram 1500 or the zero-emission 2025 Ram 1500 REV to arrive, customers should find this an exciting upgrade.
The picture will clear up on May 10, as mentioned earlier. We'll keep you posted.
UPDATE--05/10/2023: Forget the Hurricane engine, at least for now. The announcement was a new, ultra-limited Lunar Edition for the 2023 Ram 1500 Rebel and Ram 1500 TRX. Pricing will start at $79,180 (plus $2,095 destination) and $132,375 (plus $2,795 destination), respectively. Cosmetic upgrades including an exclusive Ceramic Grey body paint and additional cabin features are part of the package.  
Watch: 2025 Ram 1500 REV Makes Official Debut
Share on Facebook