The Best Compact SUVs of 2023
Compact SUVs are the best-selling SUVs in Canada and it's not even close. People love their combination of size, versatility, efficiency and affordability. Which one is the best money can buy?
The Car Guide has gathered its team of experts to identify the top three compact SUVs on the market in 2023. Check them out right here!
Another year, another win for the Toyota RAV4. The undisputed leader in the segment returns for 2023 with no major changes. A new RAV4 Hybrid Woodland model will please adventure-minded customers, while everyone will appreciate the revised multimedia system with a larger display.
The RAV4's spacious interior accommodates four adults with ease, while the generous cargo area can fit 949-1,059 litres depending on the model. Ride quality is also commendable, so rough roads are not really a problem.
Engine selection is another highlight, with gasoline-powered, hybrid and plug-in hybrid variants catering to various drivers. The RAV4 Prime can actually travel up to 68 km on pure battery power, making it the most attractive option in our opinion. Many customers agree, and that's a problem because delivery times are extremely long.
Reliability is typically good, except for premature corrosion of a high-voltage cable on electrified models (we've talked about "Cablegate" a couple of times already). Overall, owners can feel confident about their purchase.
In a tie with the Nissan Rogue last year, the Mitsubishi Outlander now ranks alone in second place. The former has a new turbocharged three-cylinder engine in most trim levels, and we're not sure how it will hold up over time. That's why we dropped it from our top 3.
The Outlander, on the other hand, continues to impress. The big news for 2023 is the upgraded PHEV model, which is able to cover up to 61 km without burning any fuel. Efficiency in hybrid mode is not as good as the RAV4 Prime's, though.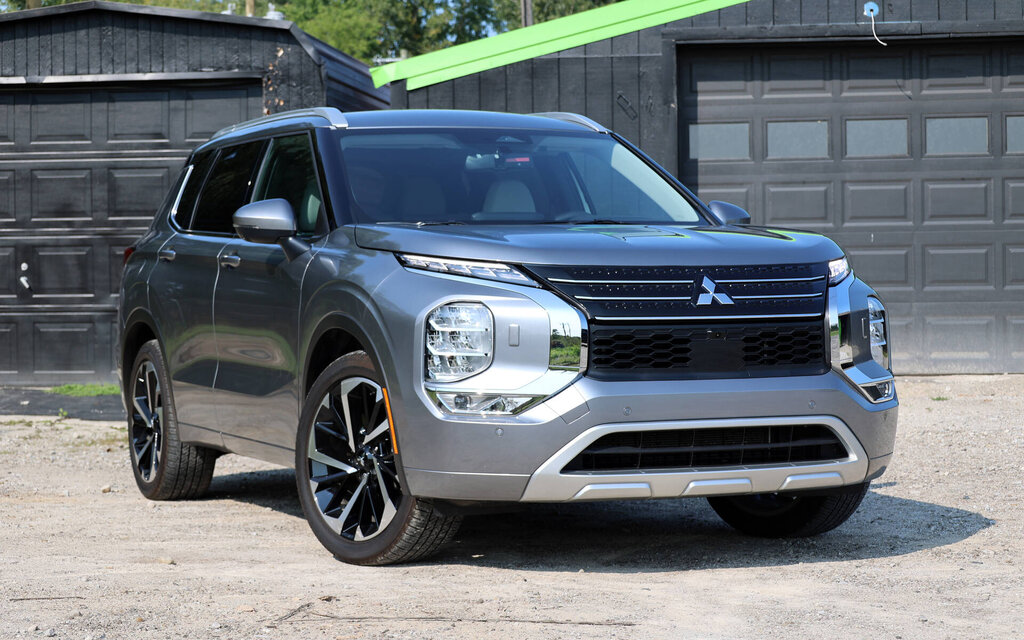 This is a comfortable and roomy SUV that proves much more refined and technologically advanced than its predecessor. Mitsubishi's industry-leading warranty is one more reason to consider the Outlander for a long-term purchase.
Rounding out the podium for 2023 is the Korean duo made up of the Hyundai Tucson and Kia Sportage. Both models benefit from fresh styling (the Tucson was redesigned for 2022 and the Sportage for 2023) and stand out with gasoline-powered, hybrid and plug-in hybrid variants, just like the RAV4. Zero-emission range is a bit shorter, though (Tucson: 53 km – Sportage: 55 km).   
On the road, the Tucson is slightly more pleasant to drive than the Sportage. Each one offers a spacious cabin and around 1,000 litres of cargo capacity. We find the controls in the Sportage to be more intuitive to use as the Tucson lacks many physical buttons.
Share on Facebook