Honda Reveals Design of Future Prologue Electric SUV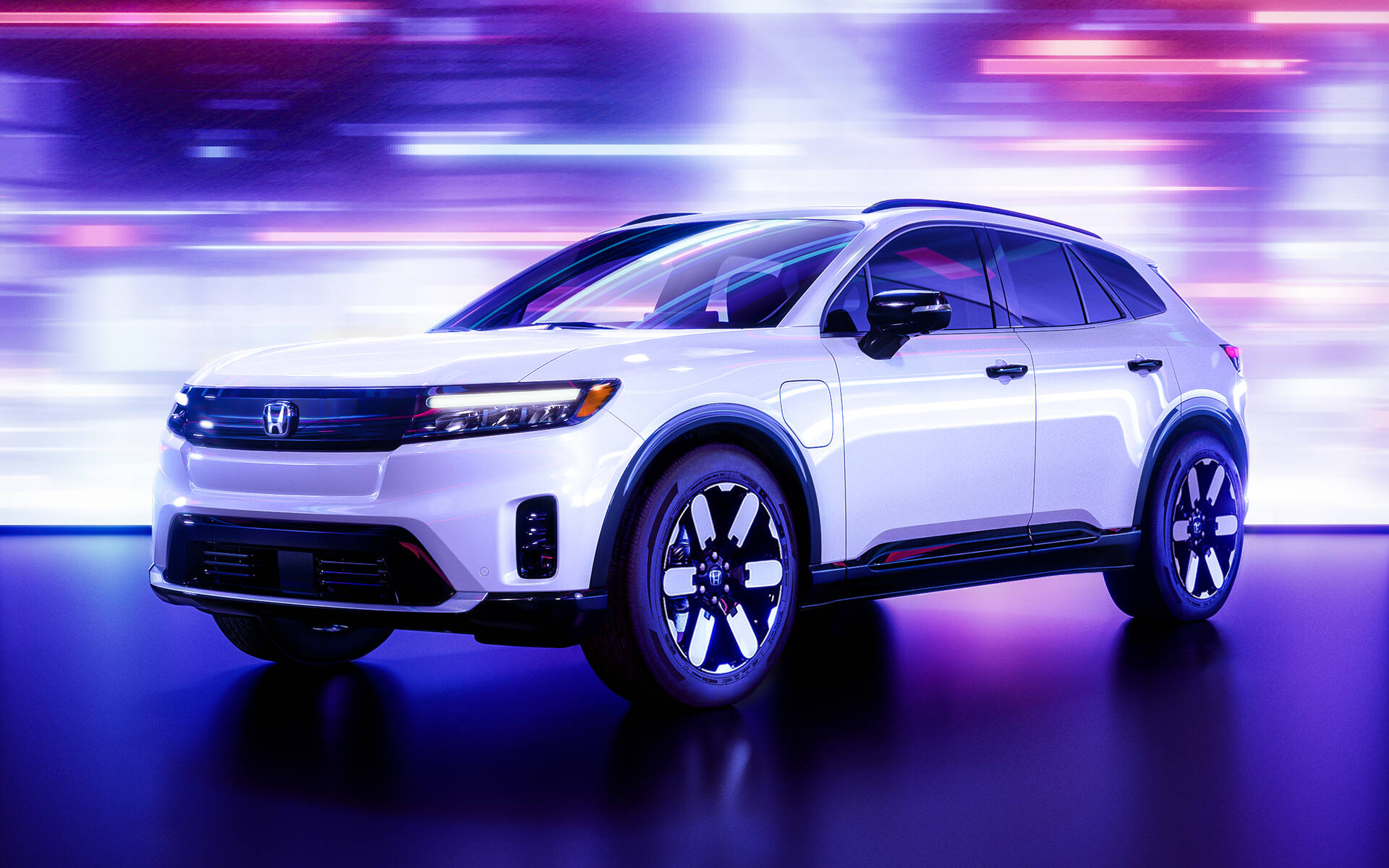 After first showing us a sketch that looked more like a concept, Honda today released some official pictures of its future electric SUV, called Prologue, which is scheduled to launch in North America in 2024.
The Honda design team based in Los Angeles coined "Neo-rugged" as the design direction, bringing the harmony of nature's elements to the exterior and interior of the Prologue.
Between the large 21-inch wheels and panoramic roof is a long and muscular body similar to what many EV competitors are offering. By the way, the Prologue stands 4.88 metres long, 1.99 metres wide and 1.71 metres tall, putting it halfway between compact and midsize crossovers. The wheelbase of 3.09 metres exceeds that of the three-row Honda Pilot, mind you.
The model pictured here sports an exclusive North Shore Pearl exterior paint which was inspired from the natural colours near Lake Tahoe in California. In the rear, the "H-mark" badge is replaced with the full Honda brand name in a stylized typeface on a black panel connecting the taillights. In addition, to align with Honda's global EV models, the Prologue will adopt the brand's "e:" badge.
Inside, Honda says the visual of fresh fallen snow on the mountains was used to inspire the exclusive charcoal and light grey colour combination. There appears to be generous room, while a free-standing 11-inch instrument cluster combines with an 11.3-inch centre touchscreen rising from the top of the dashboard, nearly at eye level. Designers have kept physical HVAC controls just below.
Specifications and performance figures are nowhere close to being announced, but we know that the Prologue will ride on GM's Ultium platform and battery (the two automakers have a deal that will also result in an Acura-branded electric SUV). Of course, all-wheel drive will be available.
Honda's strategy for now is to focus on the new CR-V Hybrid and ramp up production gradually before allowing people to make the transition to a pure EV in 2024. In fact, Honda will offer customers of the CR-V Hybrid a shorter-term, two-year lease. 
In 2026, Honda will begin production and sales of unique models based on the new Honda e:Architecture. A year later, the company will once again team up with GM to produce and sell a new series of affordable EVs.
Ultimately, the plan is to sell around 500,000 EVs in North America by 2030 and become an EV-only brand by 2040.
Share on Facebook