Honda's Electrification Plans Go Beyond Batteries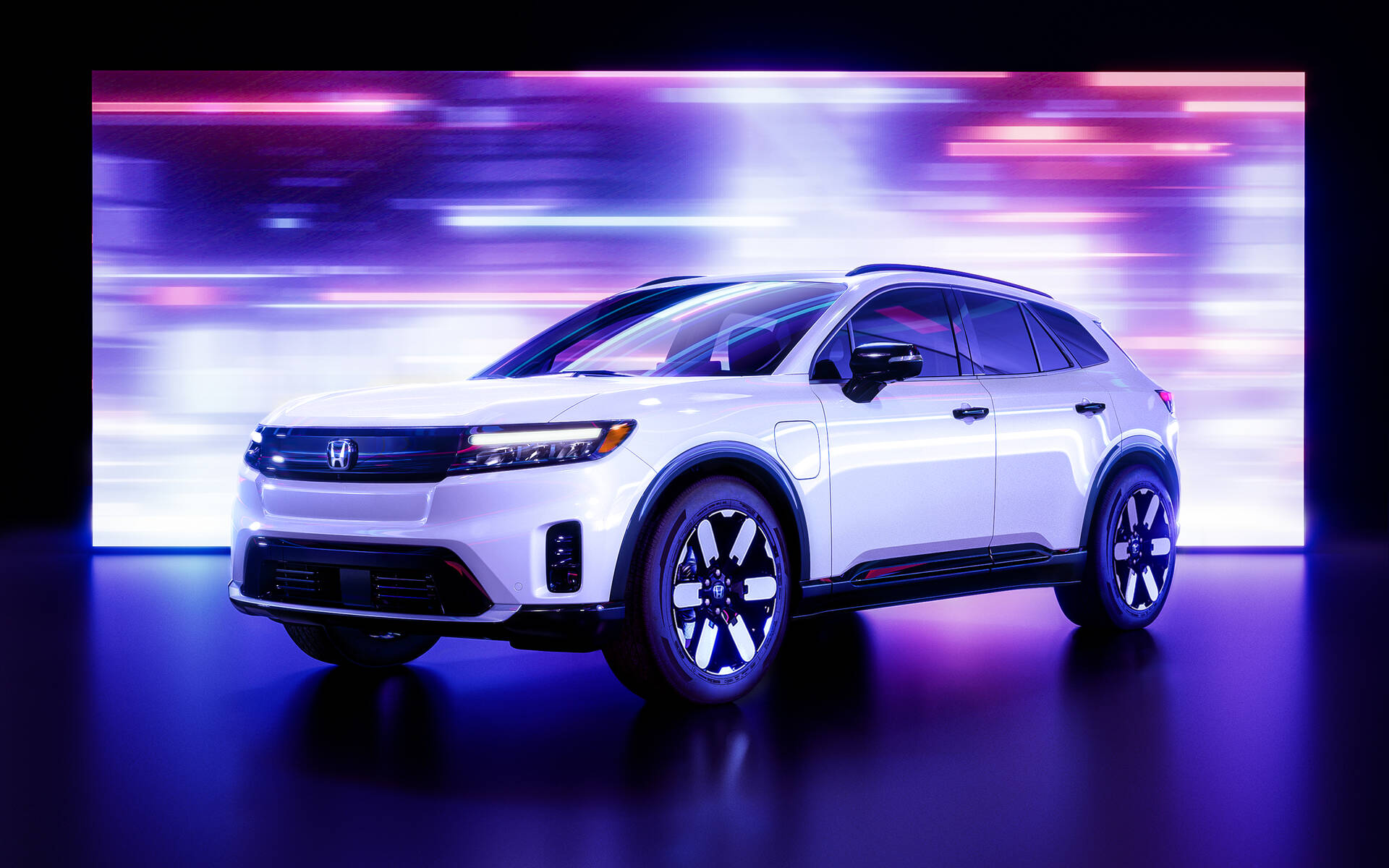 While the Honda brand can easily be associated with reliability and value-packed driving dynamics, it doesn't really compete in terms of electrification at the moment. The Honda Prologue and the Acura ZDX have been set for launch in 2024, but American and Korean rivals have already shown their cards in several key segments where Honda competes. And although the manufacturer's hybrid technologies have proven to be effective in the past, we have yet to see what's next.  
The electrification process can be a painstaking one, especially if you're highly diversified as a manufacturer. And it turns out Honda makes motorcycles, boat engines, weed eaters, and private jets – among many other products.
The company has committed to have 40% of its car sales be BEV or hydrogen fuel cell by 2030. By 2040, it should be 100%. And by 2050, everything that has the Honda name on it will have some form of electrification.
But according to Honda, this electrification process goes beyond putting batteries in its products and calling it a day.
If you've ever been to Japan, you probably noticed that there are very few garbage cans on the street and in public places. People are strongly encouraged to reuse and recycle. And if you're recycling a bottle, for example, you'll have to put the cap, the label and the bottle itself in separate bins because the energy required for you to do that is less than what is required at the plant, thus limiting waste on all levels.
In the same way, Honda sees its future has carbon neutral.
The Car Guide recently took part in a roundtable with Honda CEO Toshihiro Mibe and Managing Executive Officer to explore the various facets of this vision. We also visited Honda's R&D center in Tochigi, Japan to see how this vision can be materialized.
A Charged Up Deal with General Motors
Everybody needs allies in this electrification era. And Honda has teamed up with General Motors to release its first EV – the Prologue. This will allow the brand to get in on the action quickly the already provent Ultium platform. When asked why they chose GM as a partner, Shinji Aoyama responded that the American company is comparable in terms of technology, size, and patents that they hold – which makes for a good for a 50/50 partnership. The duo is not at its first collaboration, Honda has supplied GM with key components before, with the Saturn VUE engine, for example.
An 'affordable' electric crossover (codenamed AEV) is also in the works. It should see the light of day in 2027 and that will use the best technologies from both manufacturers. How affordable will it be? It's hard to tell. But let's say the price could hover around $30,000 barring any dramatic increases in materials.
According to Honda, solid state batteries are also a key part of the future of BEVs, especially if you want to provide affordability, range, and give them what makes a Honda a Honda.
Solid State Batteries May be the Future of Affordability, Range… And Driving Dynamics?
Solid state batteries are basically batteries that have an non-liquid electrolyte between the cathode and the anode, making them lighter and giving them a higher density in energy, but less subject to the elements and faster to charge. Honda plans to commercialize their solid state technologies in 2028 or 2029.
This is a big gamble because these batteries require special manufacturing skills, and have yet to be tested in real world conditions for long periods of time (during our long Canadian winters, for example)
But the solid state battery brings unexpected benefits. According to Shinji Aoyama, the heavy weight of a lithium-ion battery is the biggest obstacle to driving dynamics in BEV sport cars, and Honda is committed to build cars that are fun to drive. The lighter solid state battery could help achieve this.
Biofuels and Hydrogen Are Also on the Table
Despite the fact that Honda is betting heavily on solid state batteries, it needs to diversify its energy portfolio to cater to the needs of its wide range of products.  
Lithium batteries aren't out of the question yet. For example, Honda developed a power pack that could go from your motorcycle, to your snow blower, to your outboard motor, and stay charged in a hub at home that could power the said home in case of problems with the grid.
Honda has also developed a personal electric helicopter-like aircraft for short distances called the VTOL. It can travel up to 100 km only on the battery, but can go almost 5 times that with a hybrid system and turbine that uses jet fuel that would be biofuel. It can carry 800 lb of passengers and plans to make a first test flight in 2023.
Honda knows that  passenger car isn't always compatible with hydrogen fuel cell. But it hasn't quit given up on it yet. It developed a hydrogen fuel cell power unit (prototype), which could deliver energy for marine, aviation and trucking applications. A hydrogen-powered semi project is currently on the road in partnership with ISUZU and started testing this year.
But if Honda wants to be carbon neutral, it needs to develop technologies that can capture the CO2 created from the manufacturing process of all these components, and reuse it.
Putting Nature to Work (And Closing the Loop)
In order to avoid increasing C02 levels in the atmosphere, it is ideal, according to Honda, to capture it and turn it into something useful.
For example, it is possible to make synthetic biofuel to power the VTOL helicopter mentioned above using an e-fuel synthesis process after collecting the C02 from the atmosphere.
Honda has been testing a way to turn C02 into ethanol using one of nature's unexpected organisms: algae. It's called it Honda Dreamo, and it is a specific strain of algae that can feed on C02 and, by changing its inner composition of proteins, be turned into food supplements, resin and even ethanol that can ultimately be turned into jet fuel.
The algae, which is named Chlamydomonas reinhardtii, and 1 gram of it can capture up to 2 grams of CO2. Experimental cultures located on top of Honda's R&D centre have provided convincing results so far.
Honda has also been testing ways to turn C02 into rocks wrapped in calcium that are harmless and stable. These can be stored, buried in the ground, or even turned into concrete that can be used in construction.
All these technologies are still at the research state for now. But they prove that, while manufacturing batteries is a good way to solve the immediate problem of fossil fuel consumption, the broader picture is carbon neutrality, and Honda seems to be pioneering a number of processes to attain it.
Share on Facebook