Kia Seltos Could Get Hybrid Treatment for 2023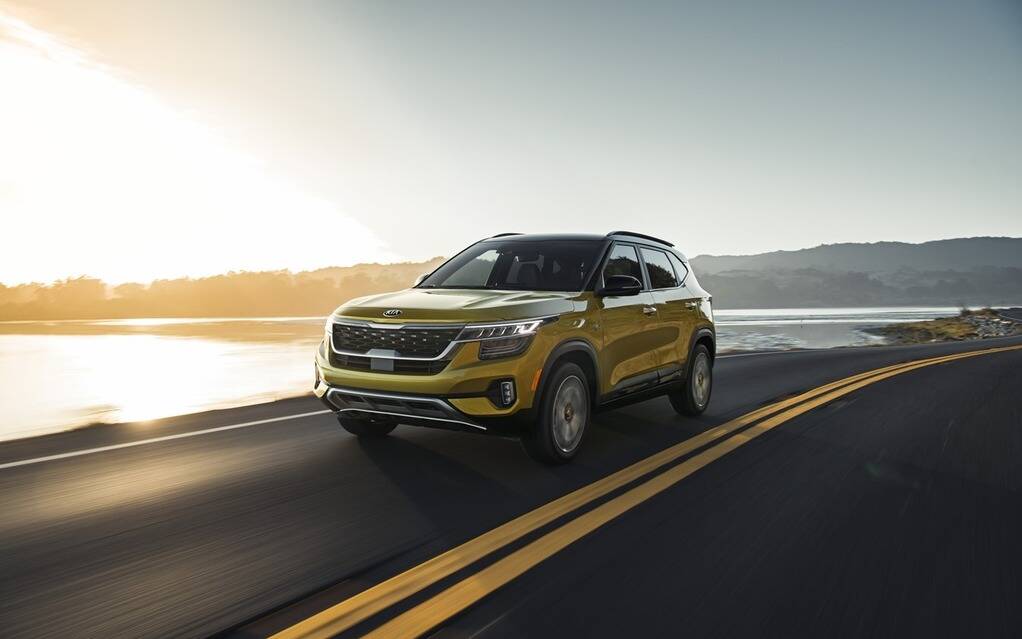 Kia has a sizable lead over most competitors when it comes to electrification. In addition to the Soul EV and the three Niro variants, the Korean brand recently added a pair of hybrid models to the Sorento for 2022, and it will do the same with the next-generation Sportage for 2023.
The popular Seltos could be the next one in line. As you know, small hybrid SUVs and crossovers are virtually non-existent in this part of the globe—beyond the aforementioned Niro, of course. Subaru does offer a Crosstrek PHEV, but it's too expensive and has too little EV range to make any kind of difference.
Introduced as a 2021 model, the Seltos appears to be getting a mid-cycle update for 2023, and part of it will include an available hybrid powertrain, the Korean Car Blog reported this week.
The gas-electric variant will replace the diesel-powered Seltos overseas, but it will also be sold in other markets. Including North America? It's possible—unless Kia uses the same approach as parent company Hyundai, whose Kona Hybrid is exclusive to Europe.
Anyway, the Korean Car Blog claims the Seltos Hybrid will borrow its technology from the Niro, namely a 1.6-litre four-cylinder engine and 32-kW electric motor that generate a combined 139 horsepower and 195 pound-feet of torque.  
But why would Kia Canada sell two identically powered small crossovers? That's a good question. The FWD-only Niro is essentially urban-oriented, while the larger Seltos is available with AWD and can go on many more adventures. However, a Seltos Hybrid AWD would inevitably burn more fuel than the Niro's 4.6 L/100 km average.
We expect to get more details sometime in 2022. Meanwhile, there's not much to be report about the rumoured all-electric Seltos that surfaced in leaked documents about 18 months ago. A camouflaged prototype was apparently spotted on the road in South Korea last summer, but it's not clear whether it was based on the Seltos or simply another EV from Kia.
Remember, the company plans to launch 11 new electric vehicles by 2026 including seven dedicated EVs based on the Electric-Global Modular Platform (E-GMP) shared with Hyundai.
Share on Facebook