2020 Subaru Crosstrek PHEV: In Need of Longer Range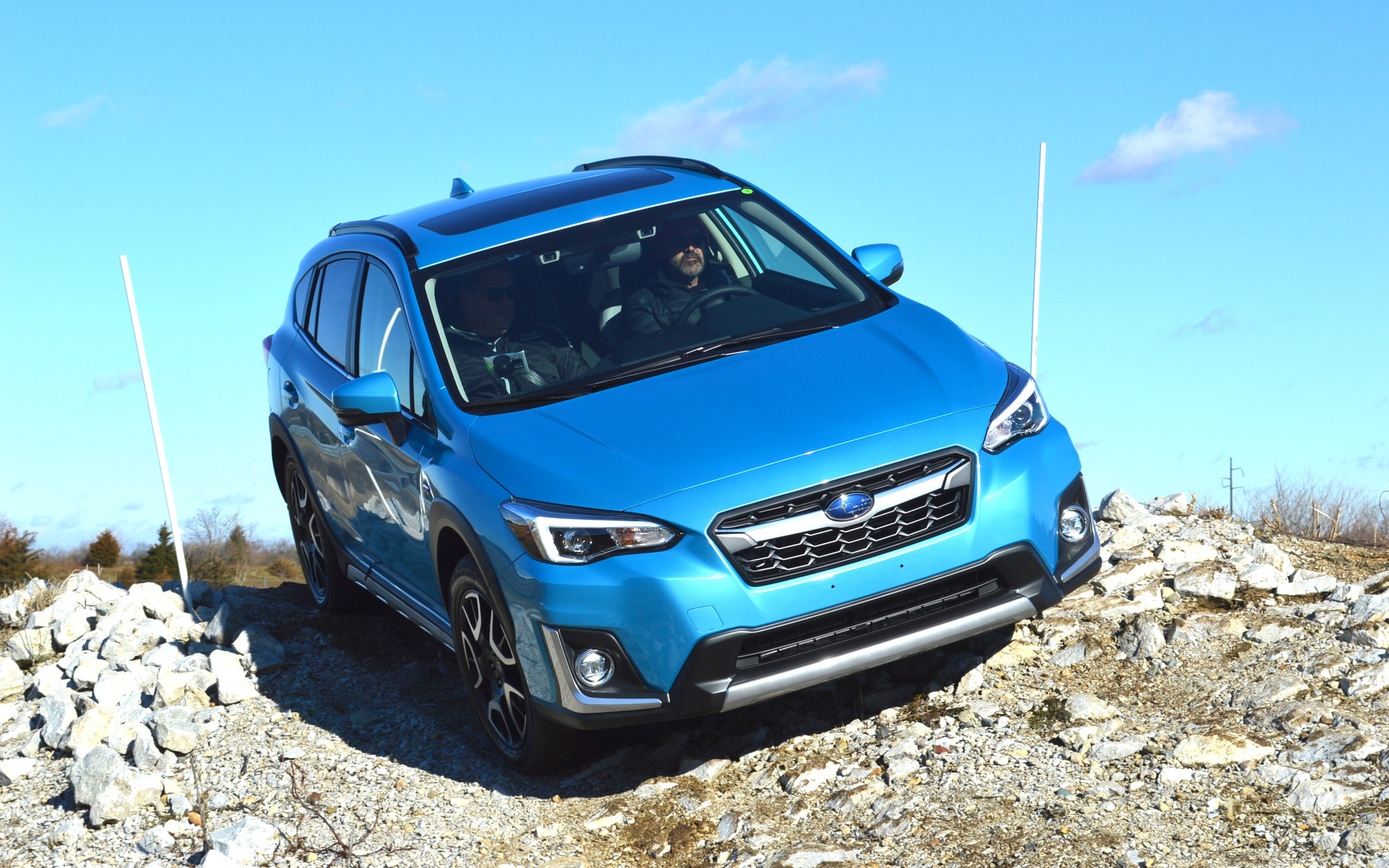 Strong points

Doesn't look like a spaceship
Same great AWD system
Up to $6,500 total incentives in Quebec

Weak points

Excessively short EV range
Limited availability
Price TBD
Full report
Following an unsuccessful first attempt with the XV Crosstrek Hybrid in 2014, Subaru decided to come back with a more serious gas-electric product for the new decade.
The 2020 Crosstrek PHEV, which uses a plug-in hybrid powertrain, actually went on sale last year in the U.S. as a 2019 model. It took a fair amount of time to cross the border up north, thus explaining the model-year difference.
Toyota Tech
On the global stage, Subaru is a small player that can't realistically compete with giants like Ford and Volkswagen. Developing its own hybrid technology would have been far too costly, which is why the company turned to its long-time partner Toyota.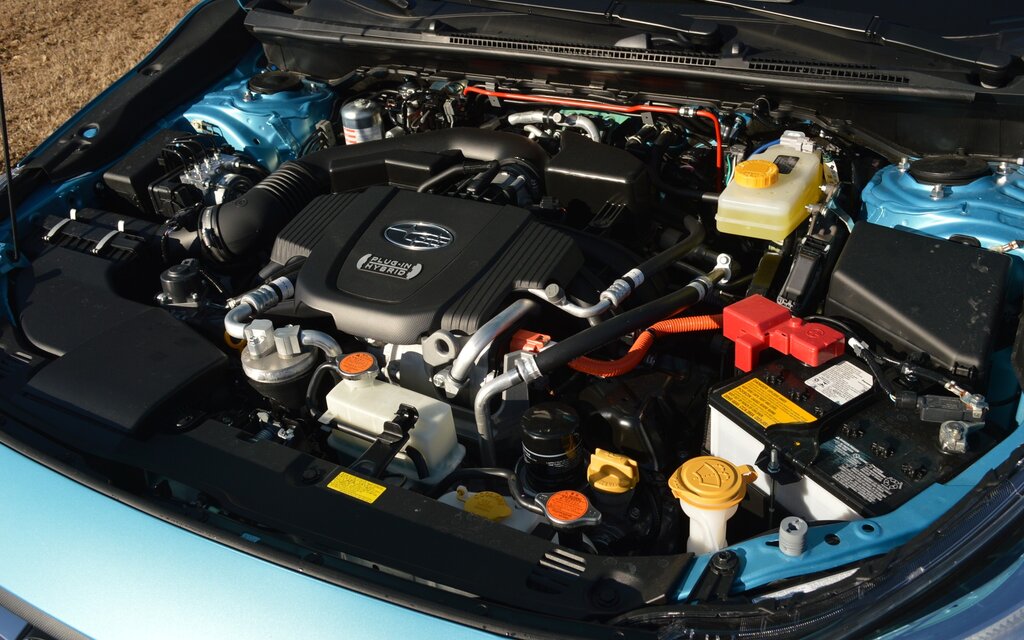 The Crosstrek PHEV features an 8.8-kWh battery covered by an 8-year/130,000-km warranty, so there should be no worries there. A 2.0-litre gasoline engine producing 137 horsepower and 134 pound-feet of torque teams up with an electric motor rated at 118 horsepower and 149 pound-feet of torque. A continuously variable transmission (CVT) completes the package.
Officially, the Subaru Crosstrek PHEV delivers an all-electric range of up to 27 kilometres. By 2020 standards, this is not very generous to say the least.
Once the battery is depleted, the vehicle operates in full hybrid mode and achieves a combined 6.7 L/100 km—better than the regular Crosstrek at 7.9 L/100 km, but not exactly a revolution in terms of efficiency. If you hoped to save the planet with the Crosstrek PHEV, you'll be disappointed.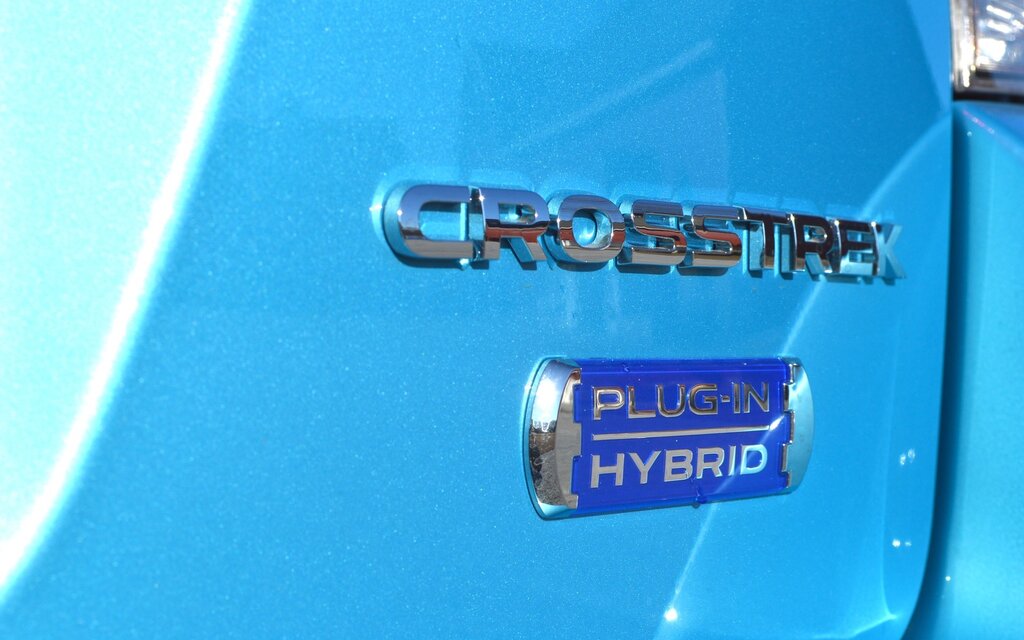 Same Looks and Off-road Potential
Subaru designers kept things simple and made the plug-in hybrid variant almost a carbon copy of the gasoline-powered Crosstrek.
You'll notice a few model-specific badges on the front fenders and rear hatch, lightweight 18-inch wheels, silver accents, low-profile roof rails and a unique Lagoon Blue paint option that contrasts heavily with the light blue inserts in the cabin. The instrument cluster was updated to include a hybrid display.
Despite using a plug-in hybrid powertrain, the Subary Crosstrek PHEV is just as competent on any terrain as the conventional model. We drove it in mud and loose rocks and then across uneven surfaces—nothing changed and that's just perfect.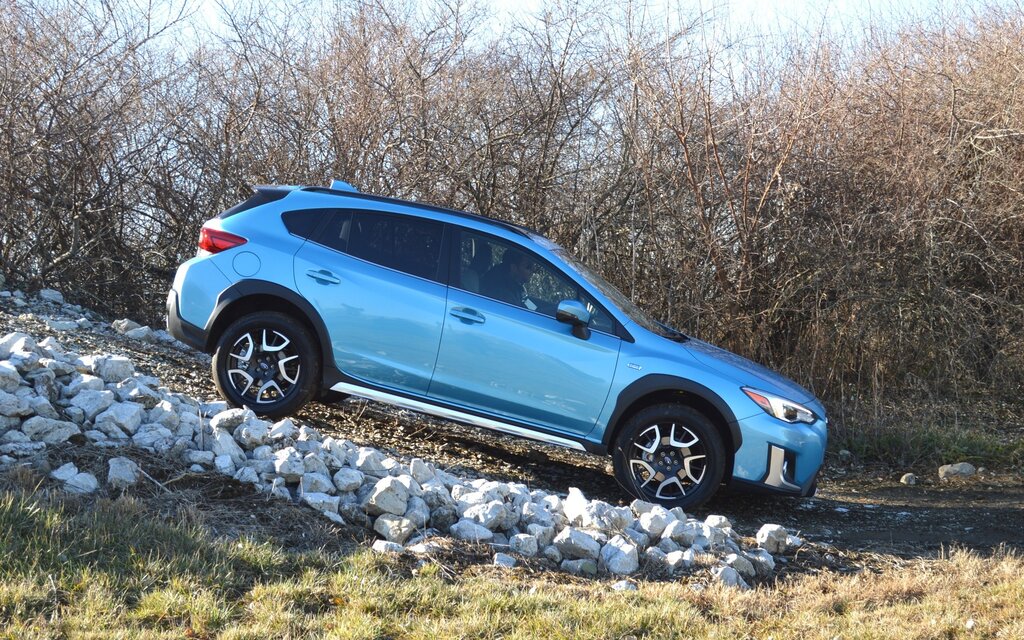 Reduced capacities
On the other hand, while Subaru insists its global platform was designed with electrified power in mind, the battery is mounted in the trunk instead of under the floor. As a result, cargo capacity drops from 589 litres in the regular Crosstrek to just 450 litres in the PHEV variant. With the rear seats folded, the numbers are 1,566 and 1,220 litres, respectively. Bottom line: the trunk is shockingly small, even by just looking at it.
Another sacrifice was made in the towing department. The Crosstrek's normal capacity is 682 kilograms (1,500 pounds), but it drops to 453 kilograms (1,000 pounds) when you go with the PHEV.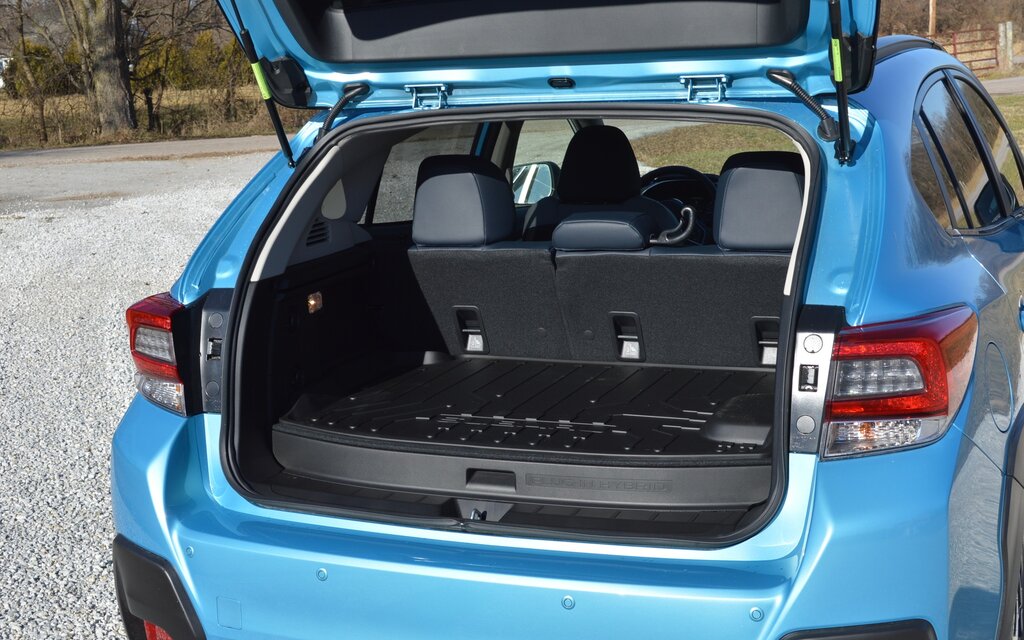 Best to Buy in Quebec
Due to the limited number of units Subaru Canada can get its hands on, the 2020 Crosstrek PHEV will be sold primarily in Quebec, where plug-in hybrid vehicles are more popular in part thanks to larger incentives. When you combine the $4,000 provincial rebate with the $2,500 from Ottawa, buyers can expect to save a total of $6,500. There's also a $600 rebate toward the purchase of a 240V charging station.
British Columbia offers up to $2,500 off, while customers in other provinces are only eligible to the federal rebate.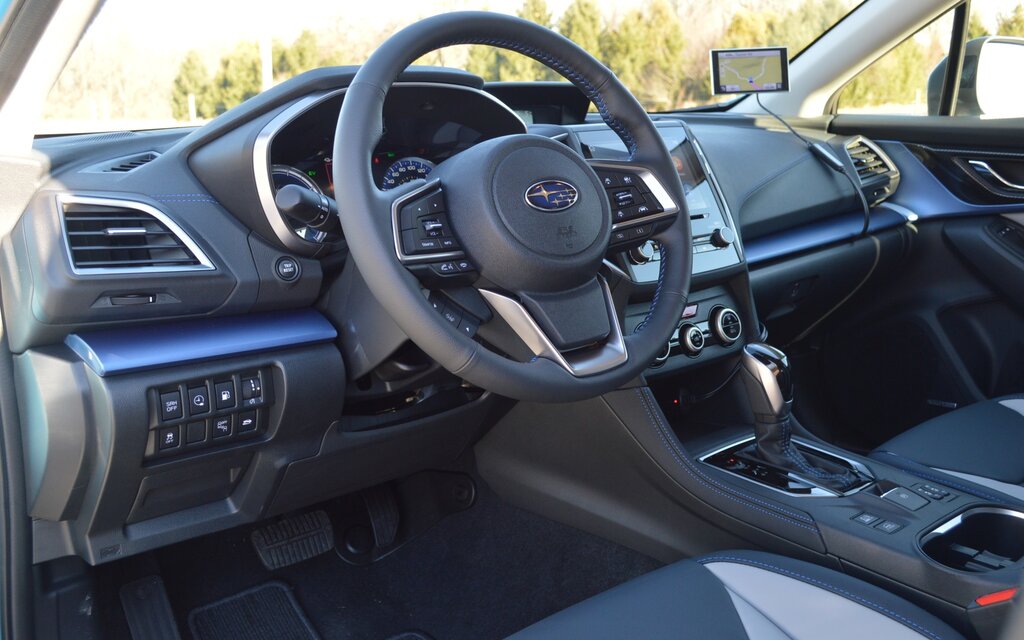 Canadian pricing for the 2020 Subaru Crosstrek PHEV starts at $42,495, a significant increase from the gas-only Crosstrek Limited ($33,895). The vehicle is on sale beginning January 17.
Just like Toyota is struggling to meet demand for its hybrid vehicles, we predict Subaru will experience some delivery delays. If you plan to order a Crosstrek PHEV, do it soon and prepare to wait.
Share on Facebook