Hyundai Kona Hybrid Unveiled… in Europe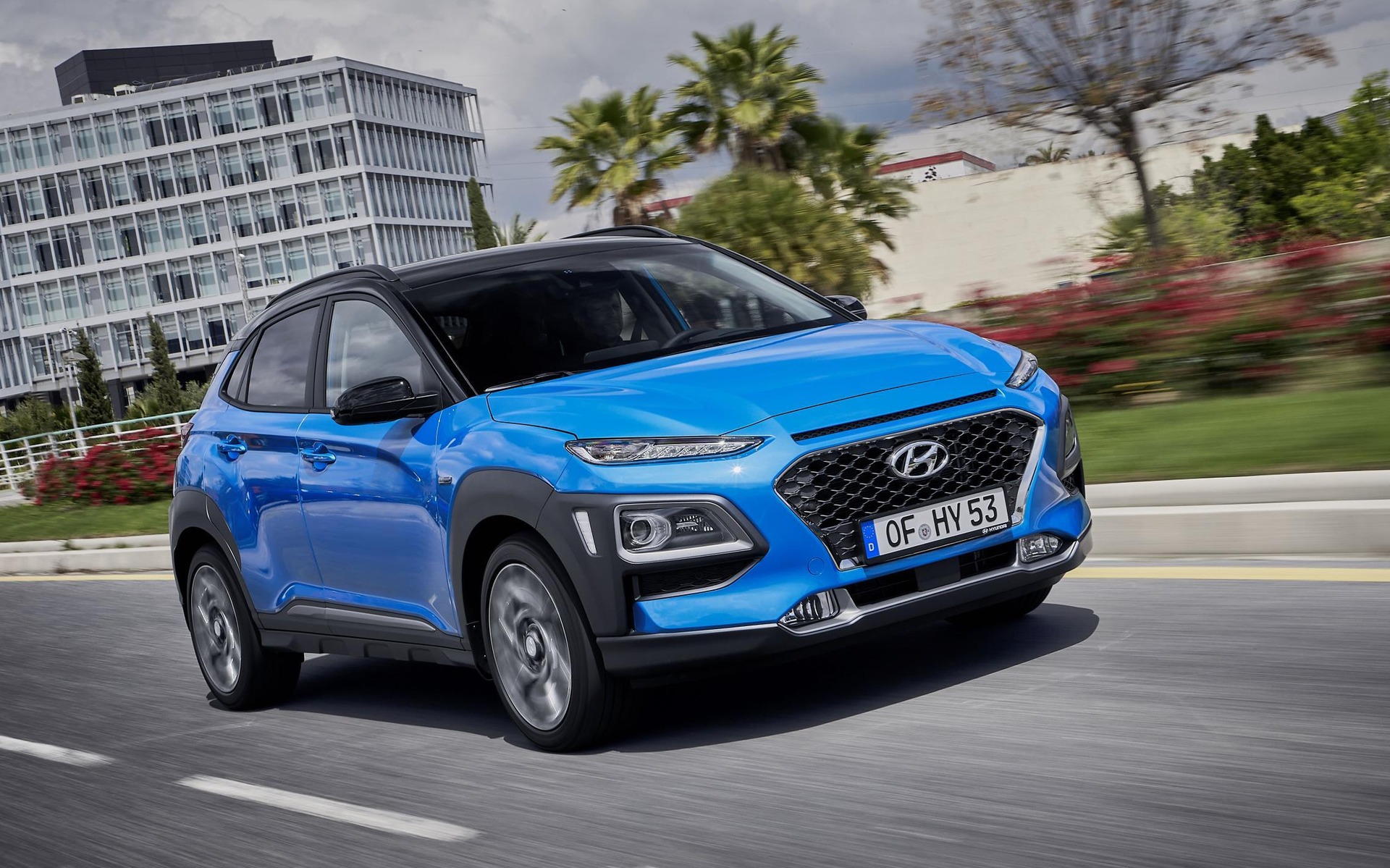 Hyundai today unveiled the missing link between the highly popular and award-winning Kona and the zero-emission Kona Electric. With the launch of the new Kona Hybrid, the Korean automaker wants to attract consumers who demand more fuel economy without spending double the price for a model devoid of a combustion engine.
Here, a direct-injected 1.6-litre gasoline four-cylinder rated at 104 horsepower combines with a permanent-magnet electric motor delivering 43 horsepower. Net system output actually amounts to an estimated 139 horsepower and up to 189 pound-feet of torque. Official figures will be released later.
The Hyundai Kona Hybrid's powertrain also includes a 1.56-kWh lithium-ion-polymer battery that is said to achieve outstanding charge and discharge performance. Obviously, this battery has too little capacity to provide any real EV range. And to be clear, the vehicle is a conventional hybrid, not a plug-in model.
A six-speed dual-clutch transmission completes the equation (our Kona currently offers a six-speed autobox and a seven-speed EcoShift DCT).
Drivers can monitor and adjust the various functions of the Kona Hybrid via a standard seven-inch touchscreen or an available Audio Video Navigation system with a 10.25-inch display. There's a large cluster screen with hybrid-specific graphics behind the steering wheel and an optional head-up display system. For further convenience and connectivity, voice recognition and Blue Link telematics can be had, as well.
By the way, the 10.25-inch screen is equipped with an ECO-Driving Assist system to help improve fuel economy (the combined rating for the gas-powered Kona is as low as 7.9 L/100 km) and minimise brake usage. It analyses road information from the navigation system to notify the driver when deceleration is imminent. What's more, a Predictive Energy Management system handles charging and discharging of the battery in uphill and downhill situations to maximise battery usage.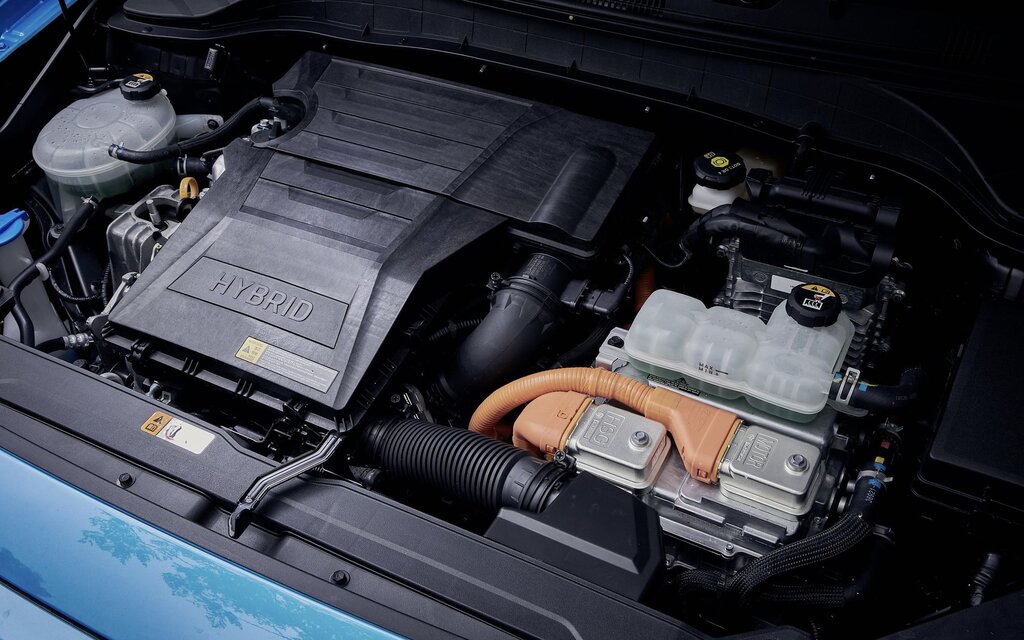 Aesthetically, the Kona Hybrid stands out from the regular Kona with unique interior colours and accents, such as white inserts around the air vent surrounds and gear shift bezel, plus Glossy Black accents on the door handles and steering wheel. Hybrid-specific body paints and wheel designs are also part of the package.
The Hyundai Kona Hybrid will be available to customers in Europe beginning in August. We hope to get some details soon about its availability in Canada.
Share on Facebook