2021 Kia Seltos: Winning Recipe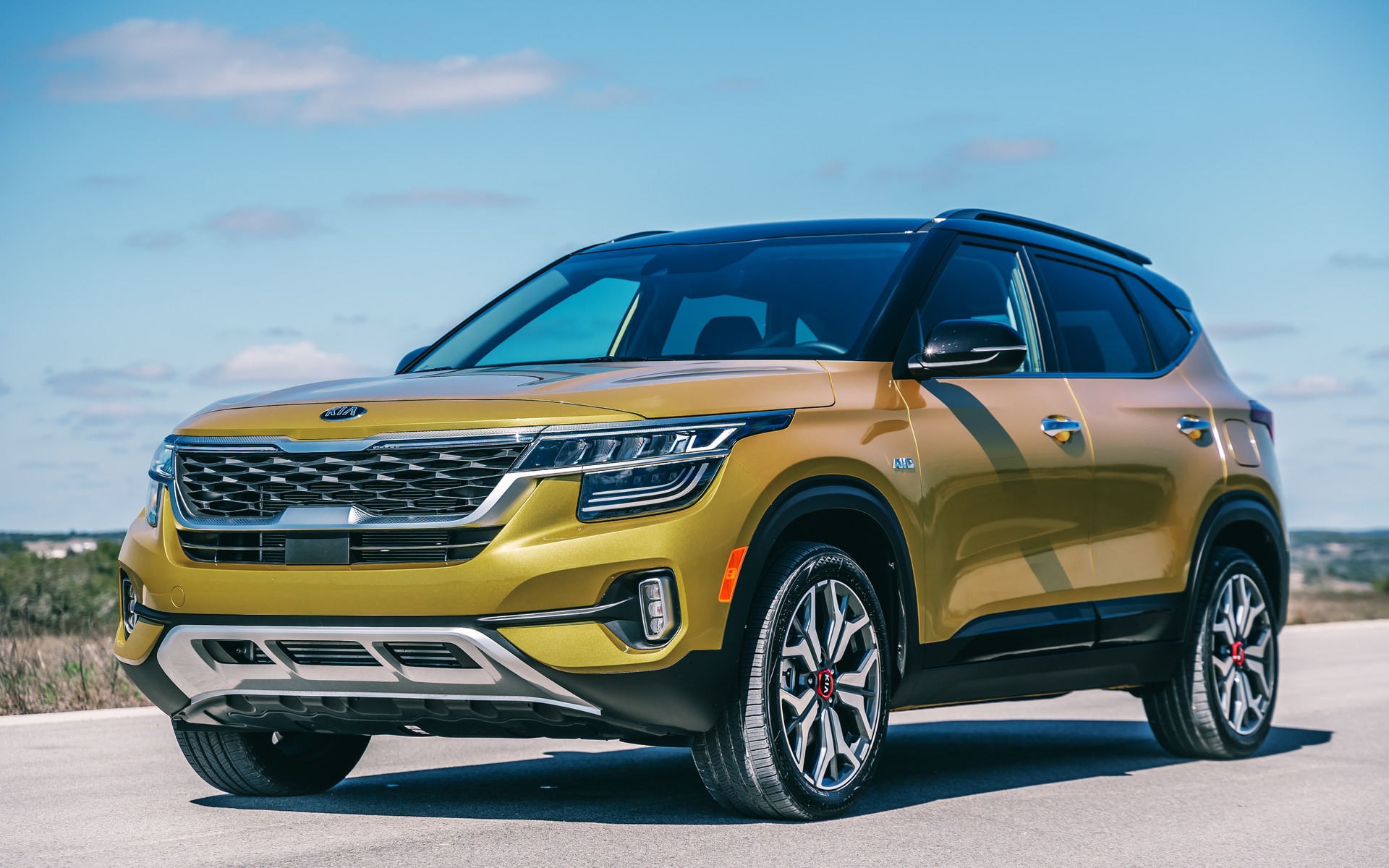 It doesn't take a genius to realize that sport utility vehicles and crossovers are everywhere these days. Big or small, they're what consumers demand, so manufacturers keep coming back with new models on a regular basis.
Trying to emulate the success story of its cousin, the Hyundai Kona (25,817 units sold in Canada last year), the all-new 2021 Kia Seltos has now arrived.
Driving a wedge between the FWD-only Soul and Niro, the Seltos is smaller than the compact Sportage. As such, it goes head-to-head with the Kona, Mazda CX-30, Nissan Qashqai, Honda HR-V, Subaru Crosstrek and other similar competitors. It's actually a bit larger than the Kona, which means more room for passenger.
Functional and Practical
The two Korean models are equally spacious up front, but you'll find more headroom and legroom in the backseat of the Seltos, plus an additional 208 litres in the trunk (752 vs. 544). The cargo floor is a tad high, admittedly, but the boxy shape accommodates plenty of stuff.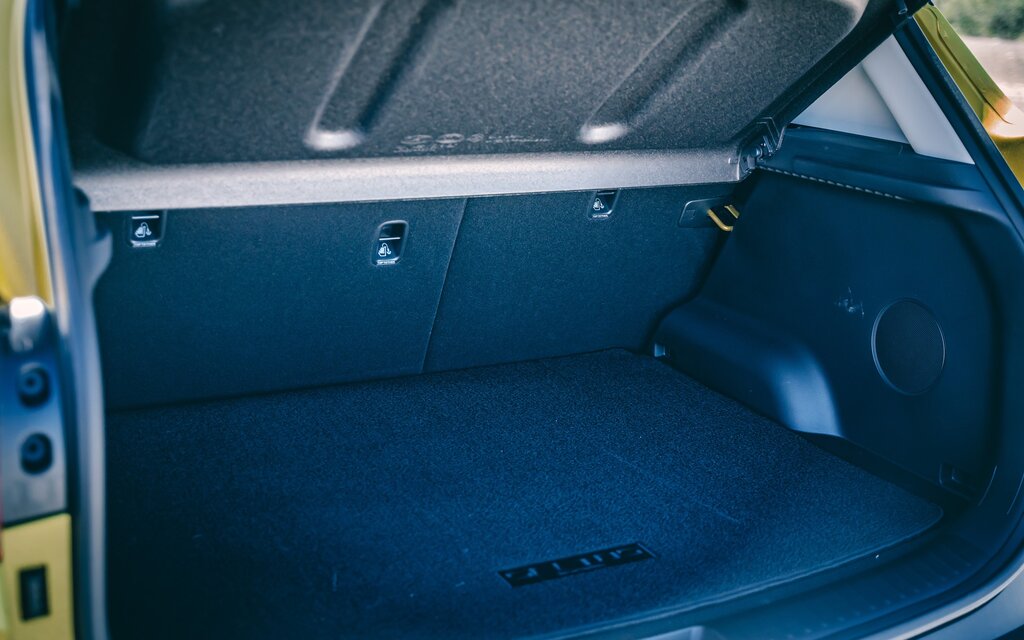 The cockpit is typical of Kia interiors—conventional, yet functional. You never have to scratch your head, and aside from the missing rotary knob for ventilation there is not much to complain about in terms of ergonomics.
The infotainment system is still one of the most intuitive in the industry. A great thing about it is that you can use the touchscreen or the shortcut buttons underneath. As for fit and finish, points are earned here as well, but it's not on the same level as a CX-30, especially when you compare higher-trim models.
Not Sporty, but Still Fun
Out on the road, the 2021 Kia Seltos shows good handling, precise steering and commendable dynamics. The ride was quite comfortable down in Texas, but a longer test drive back home in Canada might tell a different story.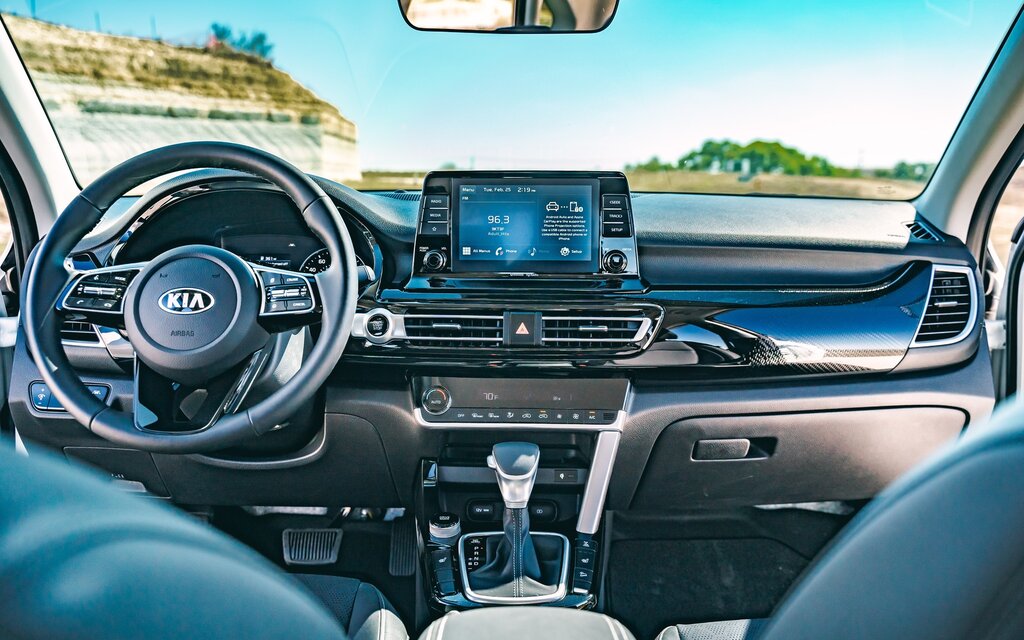 The vehicle's chassis is stiff enough so no undesirable noises are heard, even when driving more aggressively. There is some body roll in corners, but it will have little effect on the day-to-day experience as a whole. The brakes do an adequate job, too, with good pedal feel that makes it easy to slow down in smooth fashion.
The Seltos uses the same engines as the Kona, namely a base 2.0-litre unit producing 146 horsepower and 132 pound-feet of torque, and a turbocharged 1.6-litre mill rated at 175 horsepower and 195 pound-feet of torque. The former can be had with either FWD or AWD and a continuously variable transmission, while the latter is only available with AWD and a seven-speed dual-clutch transmission.
We started the day with the 2.0-litre engine, which delivers decent performance in line with the competition. Its biggest drawback is excessively loud operation at full throttle—blame the CVT—but once you reach cruising speeds the drive is fairly quiet. Average fuel consumption was 8 L/100 km on our watch.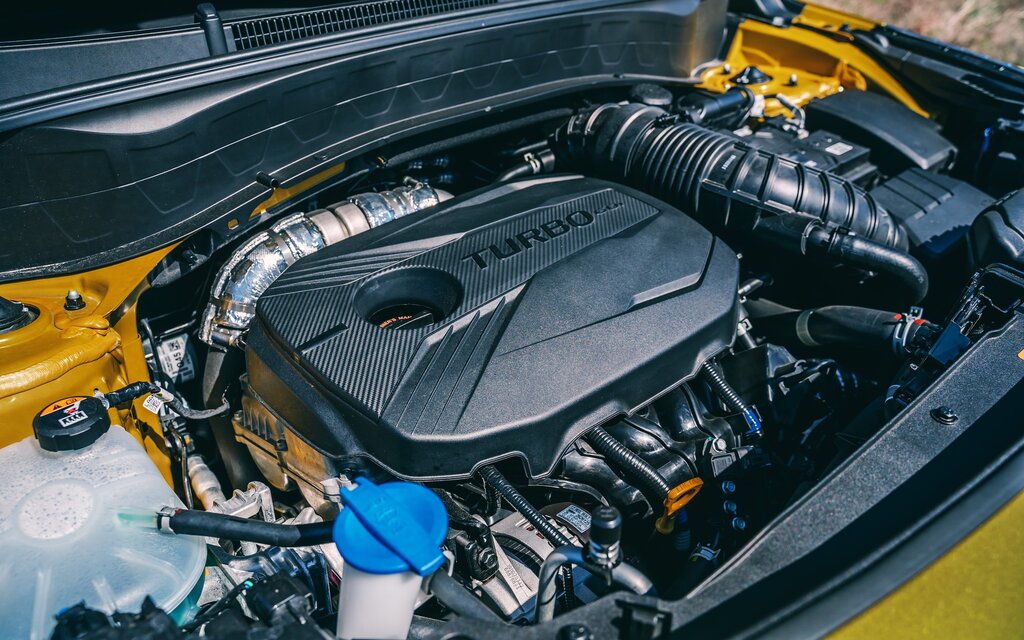 With the turbo-four, sprints and passing manoeuvres are much livelier and also more fun. The extra horses take some load off the Seltos when you take a good jab at the throttle. The dual-clutch autobox is a solid performer overall, although we noticed a few hesitations at lower speeds and in traffic. Sport mode only amplified the problem. As for efficiency, our tester averaged 9-10 L/100 km with a peak of 11.5 L/100 km during sporty driving.
How Much?
The 2021 Kia Seltos offers great value and is priced to do serious damage in the segment. Starting at $24,905 (freight and delivery included), the base LX FWD model features 16-inch alloy wheels, an eight-inch touchscreen with Apple CarPlay and Android Auto, blind spot monitoring and rear cross-traffic alert.
Next up is the LX AWD, which requires a premium of $2,000. It also adds 17-inch wheels and a locking differential—attributes that are sure to please most Seltos customers.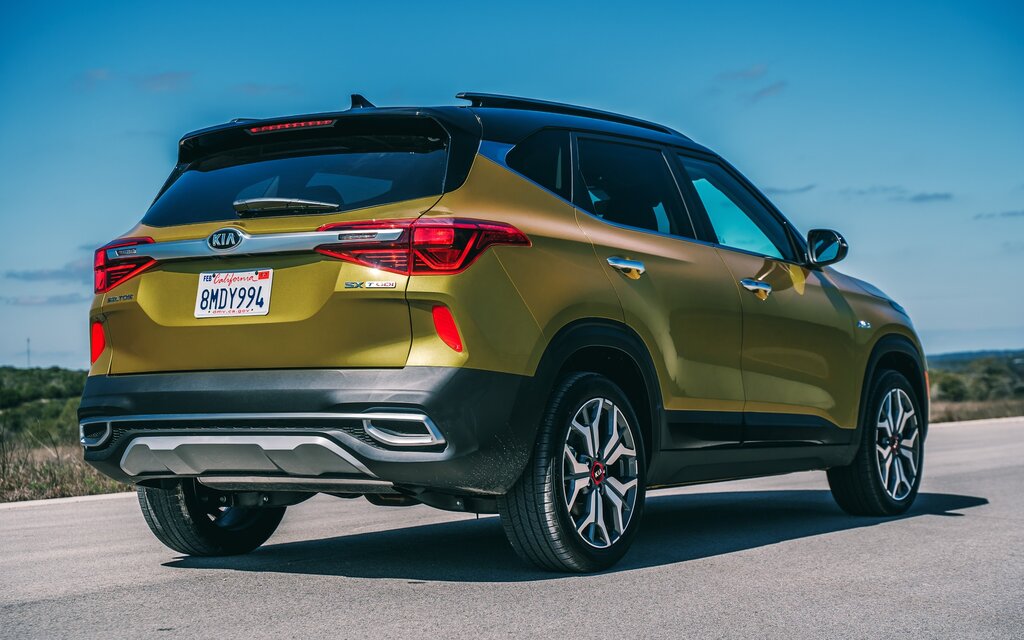 Finally, the AWD-equipped SX Turbo ($34,505, freight and delivery included) is comprehensively spec'd for Canada and only lacks that two-tone body option seen here.
Mark our words: the new Kia Seltos is going to be a hit. More spacious than its direct rivals, more generous on feature content and available with AWD, it ticks all the right boxes for small-SUV buyers. Orders have already begun and the first deliveries will arrive at dealerships this spring.
We Like
Great value
Spacious cabin and trunk
Functional interior layout
Comfortable ride (on Texas roads)
Strong 1.6L turbo engine and pleasant drive
We Dislike
Excessively loud 2.0L engine when pushed
A few hesitations from the dual-clutch transmission
Share on Facebook