Kia's Throwing Some Impressive EV Numbers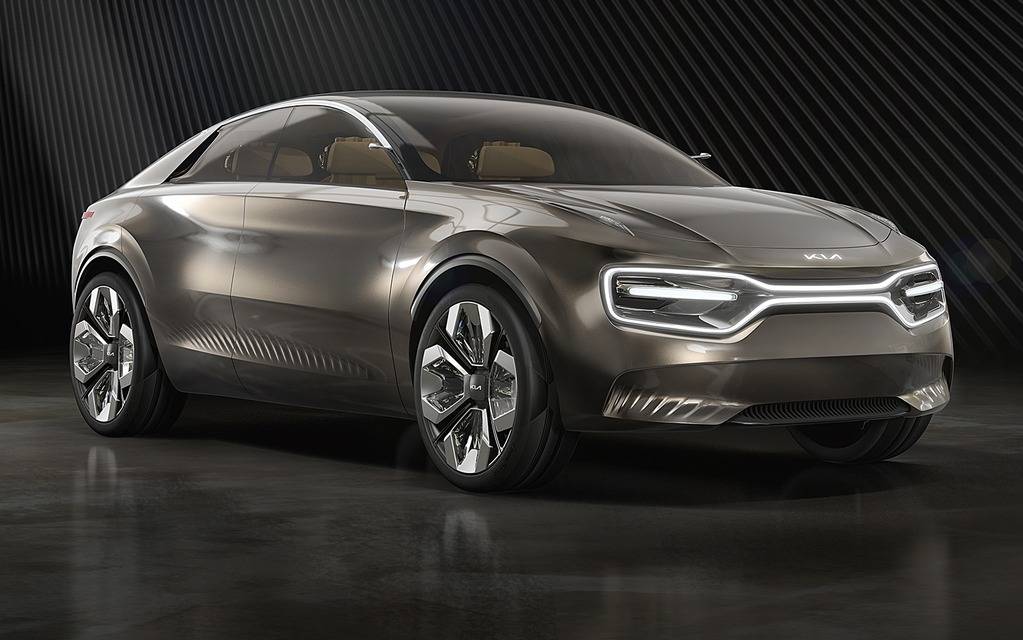 Kia is already a leader when it comes to electrification, with two all-electric models in its current lineup—the Soul EV and Niro EV. A new generation of battery-powered vehicles built on a dedicated platform is coming, however, with the company planning to launch 11 different models globally by 2025.
What can we expect? The answer is long range, blistering acceleration and super-fast charging.
Slated to debut in 2021, Kia's next EV doesn't have a name yet; it's simply known as "Kia CV" for now. It will reportedly "blur the boundaries between passenger and sport utility vehicles," so probably something along the lines of the sensational Imagine by Kia concept presented at the 2019 Geneva Auto Show.
The powertrain, developed in a partnership with Rimac, will feature a lightweight, high-capacity battery allowing the vehicle to cover distances of more than 500 kilometres based on the WLTP standard. Range will be slightly shorter than that in North America, but should still exceed the 383 kilometres of the Soul EV and Niro EV by a significant margin. As for 0-100 km/h sprints, we hear they will require less than three seconds.
The battery will be part of a powerful 800V charging system, the same type being used by the new Porsche Taycan (other EVs from Kia will feature a 400V system to keep prices at a more affordable level). As a result, fast charging via a compatible station will be done in under 20 minutes, apparently.
Of course, most of the 11 EV models planned by Kia will be aimed at Europe due to tougher emission regulations over there, but since the company has a target of 500,000 units sold annually by 2026, some of them are bound to come our way, as well.
Share on Facebook