Stunning 2021 Kia Sorento Revealed Ahead of Geneva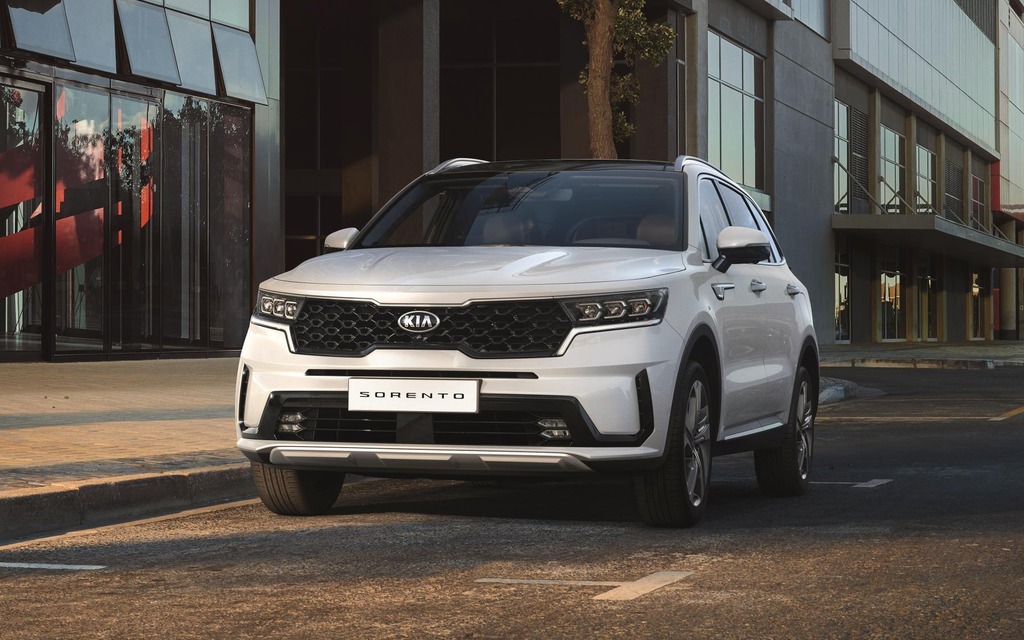 The Kia Sorento received some pleasant updates and styling revisions for 2019, but now the time has come for the all-new, fourth-generation model to arrive, if only to keep pace with the Santa Fe from parent company Hyundai
That's exactly what we'll see on March 3 at the Geneva Auto Show. And for those who just can't wait, Kia has released the first official pictures of the production 2021 Sorento.
Embodying "refined boldness," as the company calls it, the new model retains the rugged silhouette of its predecessor while appearing more elegant and sophisticated. The round edges have given way to sharper lines and more geometric surfaces. Also, shorter overhangs combine with a longer wheelbase and hood to create a more athletic stance.
The most striking change, of course, is the redesigned and more expansive front grille that incorporates a sleek new mesh design and blends in with the magnificent triple-LED headlights. Designers aimed to build on Kia's signature "tiger nose" by adding, well, the eyes of a tiger.
In the rear, the 2021 Sorento sports a highly sculpted liftgate with a spoiler at the top and the model's name in block letters at the bottom. The bumper is completely new, as well, while the vertical, tri-section taillights have a certain Mustang flair.
The pictures of the interior show a beautiful combination of colours, textures and materials. The gear shifter is replaced by a rotary selector, while the centre stack looks much more contemporary and attractive with the new, tablet-style touchscreen and updated HVAC interface.
Overall, the distinctive new design is a success. We applaud Kia for not wanting to create a smaller Telluride, which would have been easy and quite tempting to do given the success of the latter (winner of the 2020 North American SUV of the Year award).
As for powertrains, the fate of the 2.4-litre four-cylinder engine and a 3.3-litre V6 has yet to be disclosed. What we know for sure now is that Kia will offer in North America a new hybrid option combining a 1.6-litre turbo engine with a 44.2-kilowatt electric motor and delivering 227 horsepower along with 258 pound-feet of torque. A plug-in hybrid variant is also coming.
Further details will be provided at the Geneva Auto Show.
Share on Facebook