Genesis GV70 Gets An EV Variant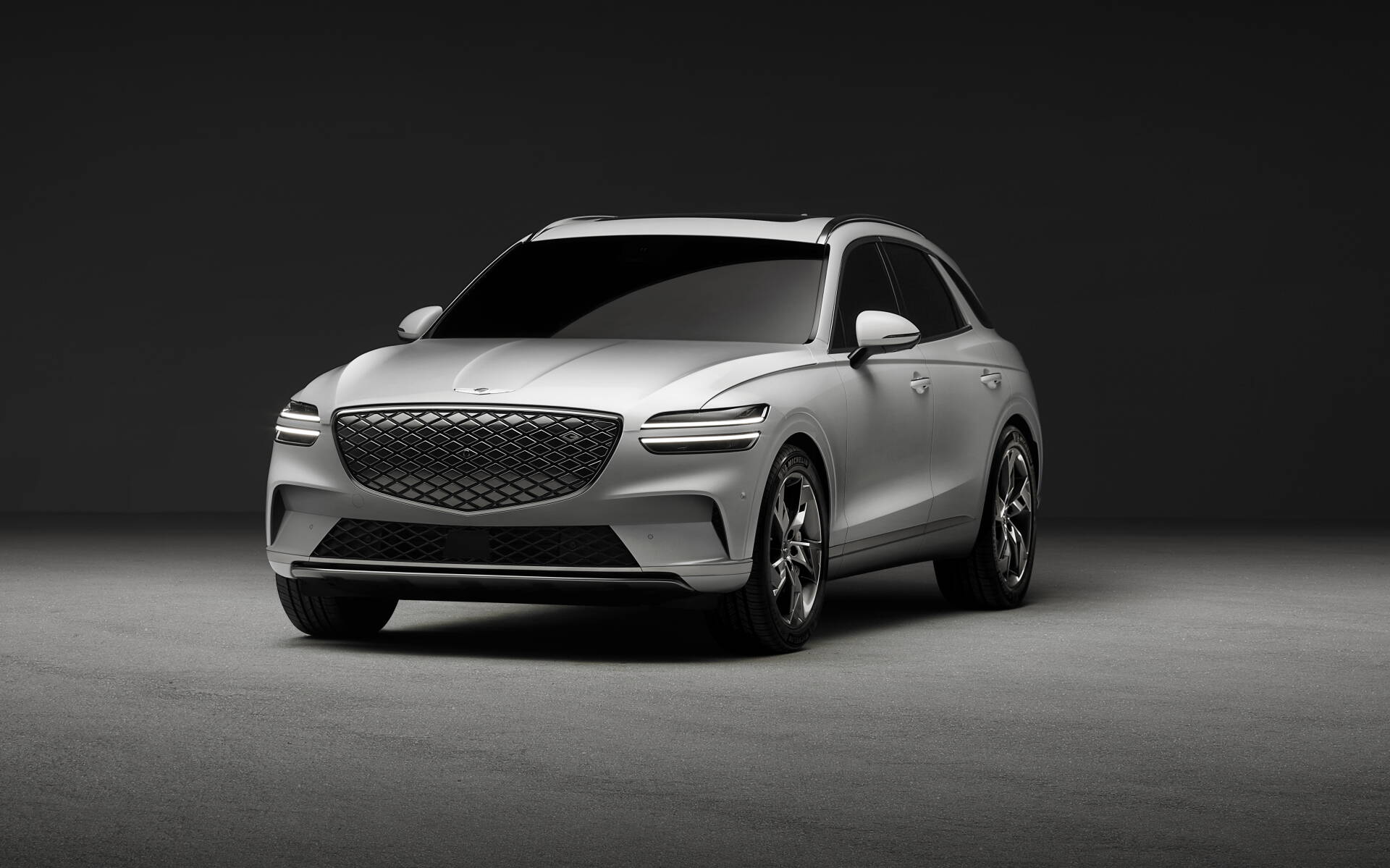 Earlier this year, Genesis announced that all new models to be introduced from 2025 will be fully electric, with plans to become a 100-percent zero-emission vehicle brand by 2030.
We've already seen the electric variant of the G80 sedan, plus a brand new crossover called GV60 that will be exclusively battery-powered. Now, the GV70 compact SUV is getting the EV treatment, too.
Officially called "Electrified GV70," the vehicle enjoyed its world premiere today at the Guangzhou International Automobile Exhibition in China.
Familiar Design, Sophisticated Tech
Styling is essentially the same, which is a good thing because the GV70 happens to be one of the most stylish SUVs on the market. The front grille is closed but retains a diamond-pattern mesh design that conceals the charging port. Of course, there are no tailpipes in the rear.
Inside, the gasoline and electric models are identical, except that the latter offers a Glacier White environment made in part with eco-friendly materials. Genesis also says that second-row legroom is more generous.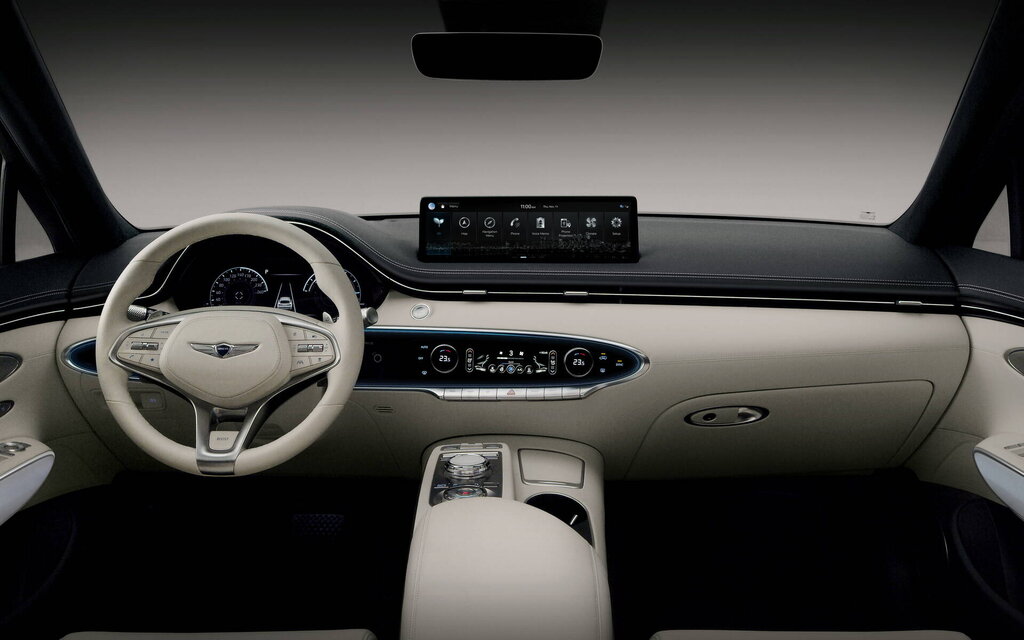 With regard to performance, the Electrified GV70 will be available only as an AWD vehicle, with a maximum power output of 360 kilowatts (483 horsepower) in Boost Mode plus 516 pound-feet of torque. It can go from 0-100 km/h in 4.5 seconds, which is about a half-second quicker than the 375-horsepower, gas-only GV70 3.3T.   
In addition, the Electrified GV70 is the first Genesis model to feature the SUV-specific e-Terrain Mode, which enables a stable driving experience in various environments. Like most EVs, one-pedal driving is possible in more than 90 percent of scenarios. Meanwhile, range is estimated at 500 kilometres based on China's test cycle and closer to 400 kilometres based on South Korea's. The latter is more representative of what we can expect in North America.
The 800V architecture will enable the battery to charge from 10-80 percent in just 18 minutes when using future 350kW fast chargers. What's more, similar to the GV60 and Hyundai IONIQ 5, a V2L (Vehicle to Load) feature supporting a 3.6kW charge will allow customers to conveniently power electric appliances or even charge another EV.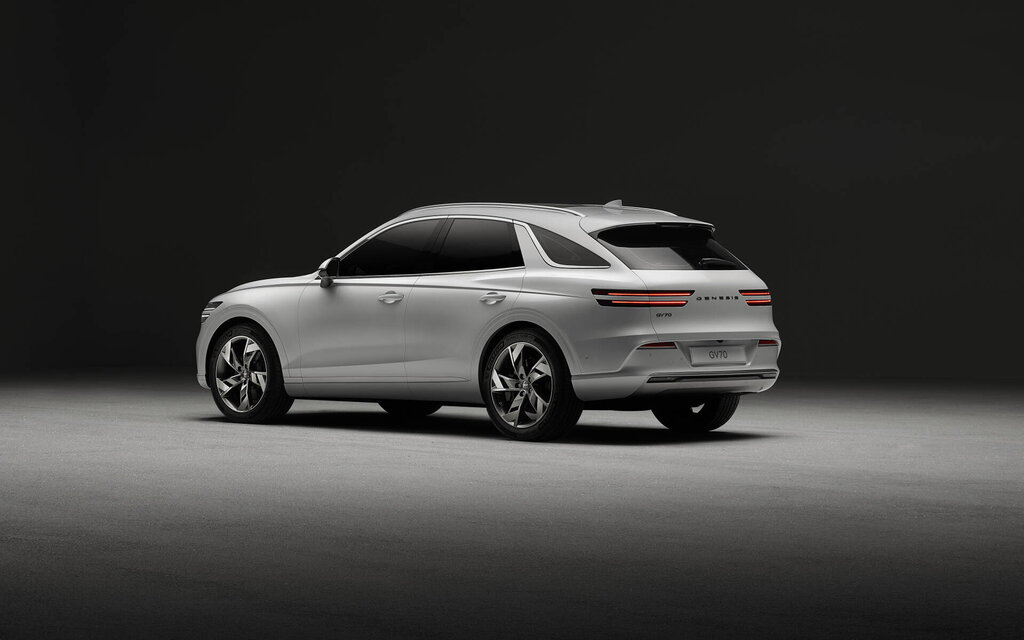 Made in America?
Back in May, Hyundai Motor Group, which includes Hyundai and Kia, announced a plan to invest $7.4 billion USD ($9 billion CAD) by 2025 to produce future EVs and enhance production facilities in the U.S. The location and models have yet to be confirmed, but HMG said that American-made EVs will be ready starting in 2022.
According to a credible report from the Korean Car Blog earlier this month, the Genesis Electrified GV70 will be one of them. We'll keep you posted.
Share on Facebook