Lamborghini Recreates Original Countach LP 500 and It's Gorgeous
In mid-August Lamborghini unveiled the all-new Countach LPI 800-4 that celebrates the 50th anniversary of the Countach and its revolutionary design. It will be limited to 112 units, a nod to the 'LP 112' internal project name used during the original Countach's development. 
It's not the only way the Italian automaker has found to pay tribute to its icon, mind you. A half-century after the debut of the Countach LP 500 prototype at the 1971 Geneva Motor Show, Lamborghini has just completed its resurrection.
This is not a restoration, just so we're clear. The prototype was used for crash testing and was destroyed in 1973. Rather, the Countach LP 500 was recreated from the ground up per the wishes of an "important Lamborghini customer," who made the request back in 2017.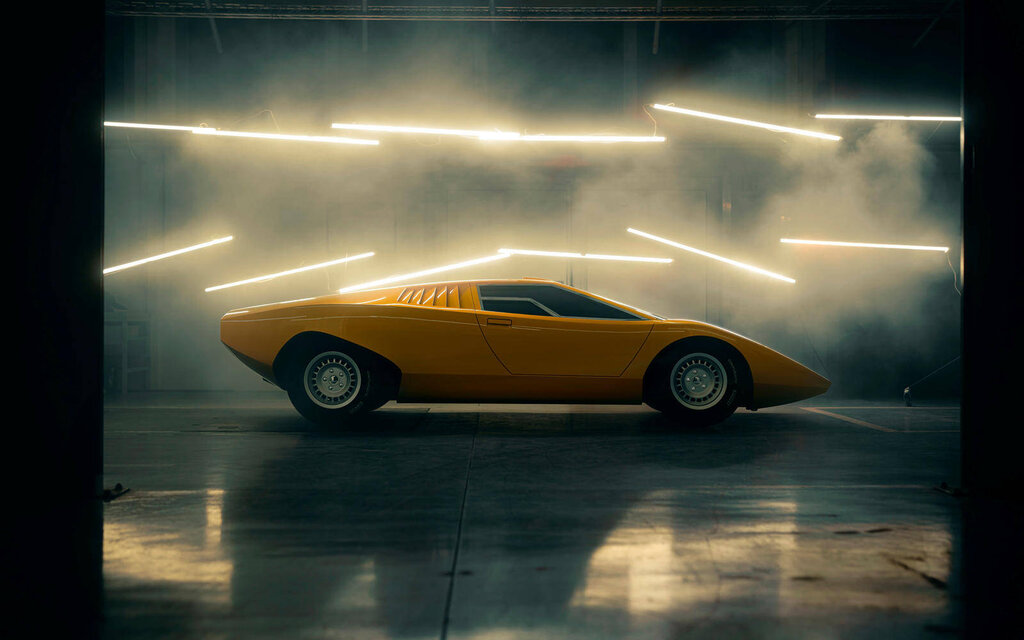 The team at Lamborghini's Polo Storico restoration department had to search for original documents, photos, drawings and meeting reports. In order to replicate the dimensions, they used a 3D scan of the 1974 Countach LP 400 (chassis 001). Around 2,000 hours were needed to accurately recreate the striking wedge shape.
Next, using images and materials provided by Pirelli, Lamborghini managed to fit identical tires to the Cinturato CN12s, sized 245/60R14 at the front and 265/60R14 at the rear. Even the tread pattern is the same. The tire structure and compound are the result of modern tech, however.
Inside, the reborn Countach LP 500 is finished in the same Giallo Fly Speciale yellow as the original prototype. Unfortunately, we don't get a good look at the interior, just a tiny sneak peek in the video below:
What about the powertrain? Lamborghini says the mechanical components were sourced from genuine spare parts and restored components, while others were completely rebuilt. No details are available, alas, but the 1971 prototype housed a 5.0-litre, 12-cylinder engine.
A total of 25,000 hours went into this special project, which was recently presented at the Concorso d'Eleganza Villa d'Este in Italy. How much did the customer have to pay? Again, Lamborghini wouldn't say, but considering it's a one-off, the amount might be higher than the $2.6 million USD required for the new, modern-day Countach.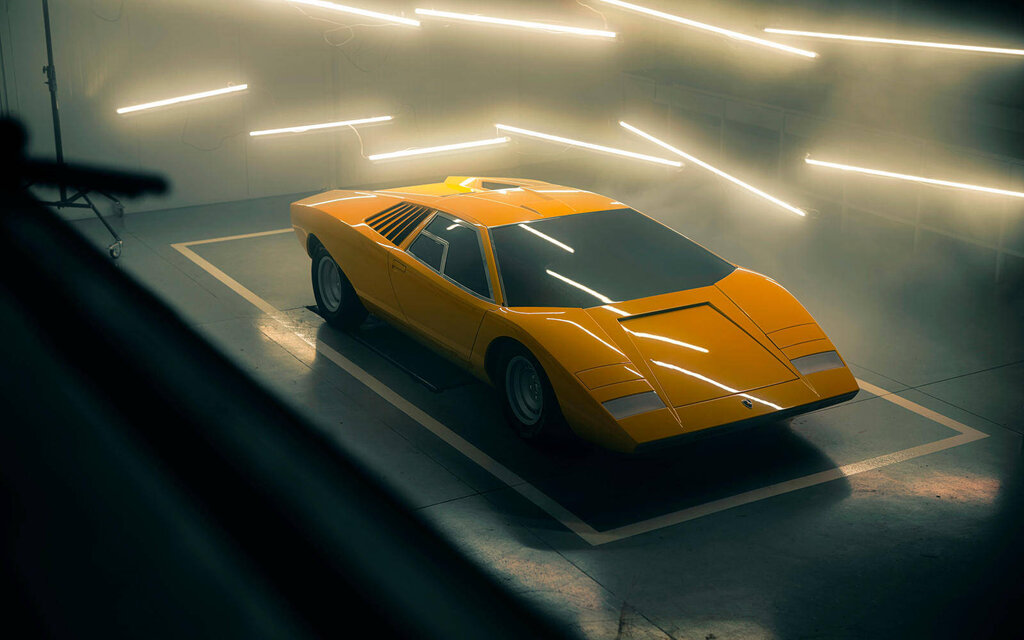 Share on Facebook