New Bugatti Chiron Super Sport Gets Big Power, Speed Limiter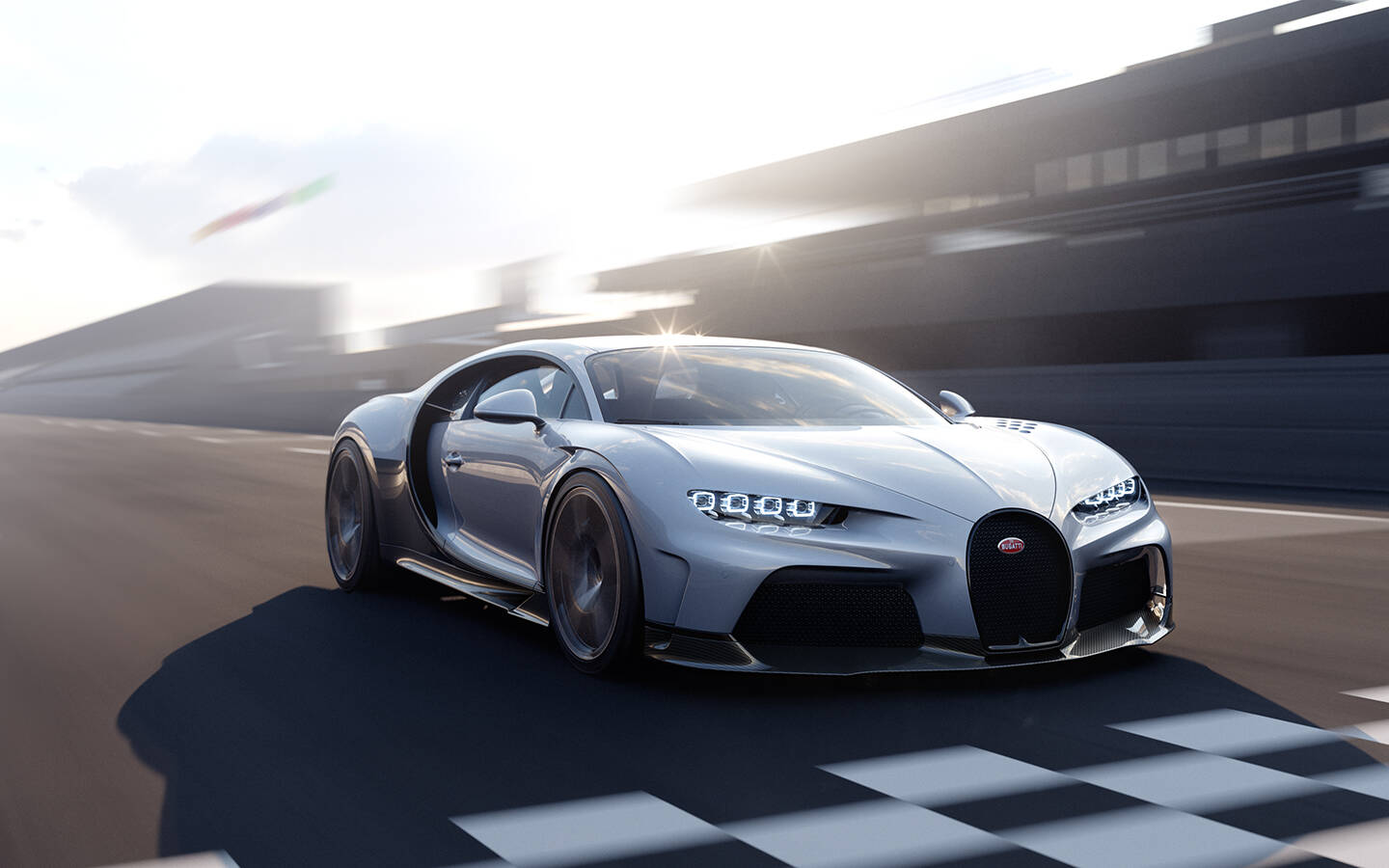 Remember the Bugatti Chiron Super Sport 300 from two years ago? Created in a limited run of 30 units, it celebrated the record-setting Chiron that broke the 300-mph (482 km/h) barrier.
The prestigious French automaker today unveiled a new version, without the magic number, apparently designed more for everyday driving and comfort.
From a design standpoint, the bodywork is nearly identical to the Chiron Super Sport 300 and developed with the help of Dallara. It also features a similar custom exhaust layout. 
A key difference is the speed limiter. In Top Speed mode, the fastest it can go is 440 km/h. Pretty reasonable, eh? To be clear, the Super Sport is still faster than the Chiron Sport, which is limited to 420 km/h.
What about power? While the base Chiron and Chiron Sport generate 1,479 horsepower, the new Super Sport model cranks the quad-turbo, 8.0-litre W16 engine up to 1,577 horsepower. Torque remains unchanged at 1,180 pound-feet, though it can be accessed across a wider rev range, from 2,000-7,000 rpm. Only 5.8 seconds are needed to sprint from 0-200 km/h and 12.1 seconds from 0-300 km/h.
"With the Chiron Super Sport, we are following our long-standing tradition of combining top speed with absolute luxury," says Stephan Winkelmann, President of Bugatti. "The Chiron Super Sport stands for increased comfort and elegance coupled with even greater performance and higher speeds. It is the essence of what we learned and developed in recent years—the ultimate grand tourer. The Chiron Super Sport embodies a part of Bugatti's broad spectrum of performance—a counterpart to the Chiron Pur Sport, which was made for cornering and lateral agility."
Bugatti will soon start production of the Chiron Super Sport in Molsheim, France. Deliveries of the hyper sports cars with a price tag of 3.2 million euros ($4.7 million CAD) are scheduled to begin early next year.
Watch: Bugatti Chiron Pur Sport on the Nürburgring
Share on Facebook