Bugatti Bolide Looks and Sounds Like a Batmobile in the Streets of Milan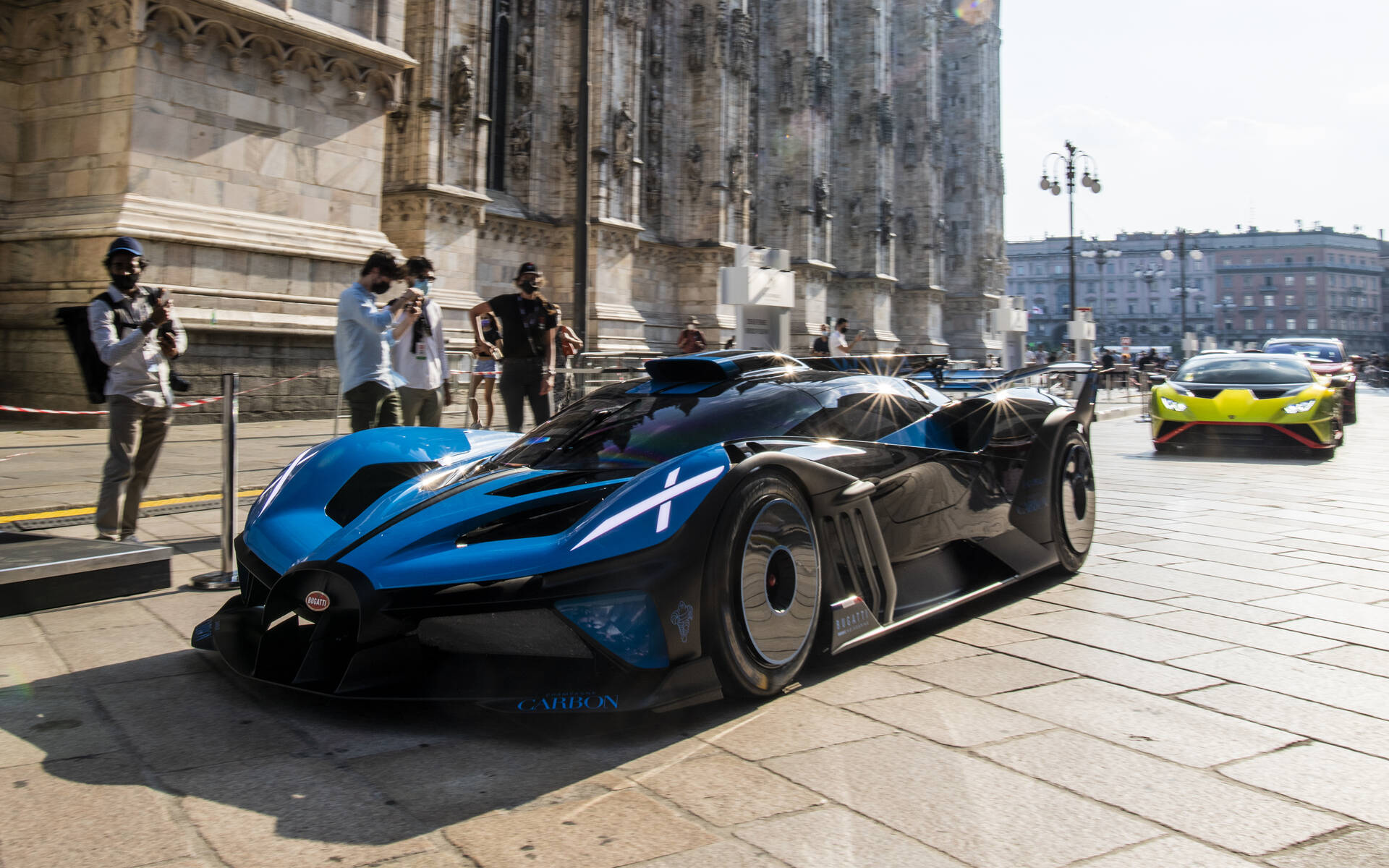 Remember the insane concept Bugatti revealed online last fall? Called the Bugatti Bolide, it recently made its first public appearance at the Milan Open-Air Motor Show and surely people on hand must have felt like they were in a sci-fi movie or a dream.
Talk about a contrast between the Italian city's Gothic architecture and the extreme, track-only French hypercar's ultra-futuristic design!
Accompanied by the newly introduced Chiron Super Sport, the Bugatti Bolide enjoyed a static presentation and took part in a parade through the streets of Milan to showcase its exceptional construction and features.
First, the car is just 995 millimetres tall—more than 200 millimetres flatter than the Chiron, believe it or not. Technical aspects such as aerodynamics clearly prevail over pure styling. Only around 40 percent of the surfaces are painted—in a re-interpretation of the historic French Racing Blue—while the transformable outer skin of the intake scoop on the roof is a world first that provides active airflow optimization.
The spectacle continues at the rear with the enormous active wing and X signature evoking the Bell X-1 jet aircraft which Chuck Yeager used to break the sound barrier in 1947. In the middle of the X are the four large tailpipes through which the mythical quad-turbo 8.0-litre W16 engine breathes and expresses its fury.
By the way, output is cranked up to 1,825 horsepower and the Bugatti Bolide can achieve top speeds of over 500 km/h based on simulations. We'll leave you with the following video where you can hear the car's stunningly loud sound from a cold start. Watch the crowd jump in surprise:
Share on Facebook