Watch: Bugatti Chiron Pur Sport Takes on the Nurburgring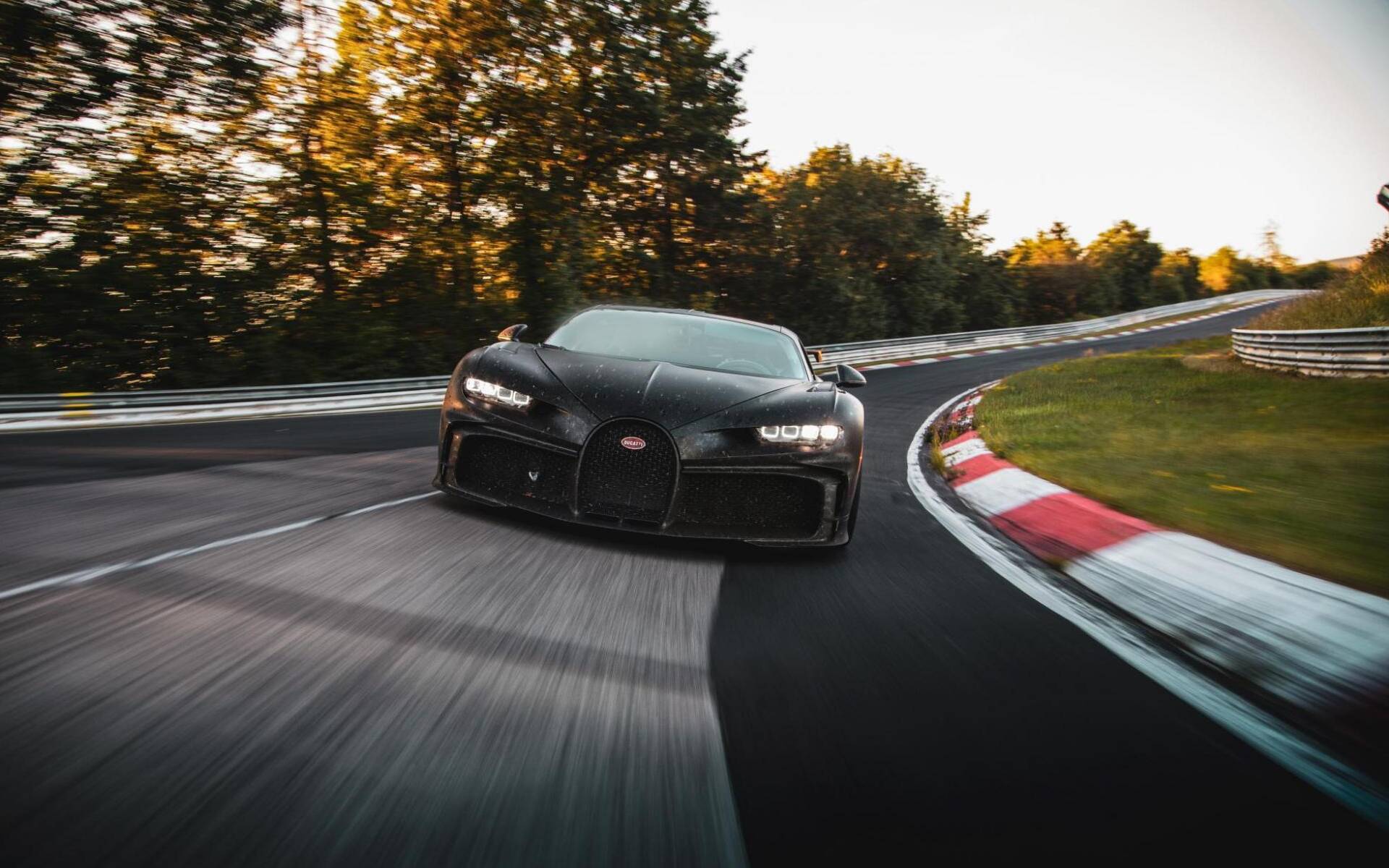 The new Bugatti Chiron Pur Sport is currently going through the final stage of development. In order to put the suspension and handling to the test in a proper way, the French automaker took the car to the Nurburgring Nordschleife in Germany a.k.a. "Green Hell."
This will allow engineers to lock in the chassis control software responsible for steering, dampers, ESC and other systems.
"It's extremely important to us for the Chiron Pur Sport customer to instantly sense the much more radical approach we're taking with this car in terms of driving dynamics," says Stefan Ellrott, Head of Development at Bugatti. "This is why we're running the final tests for fine-tuning the suspension and safety systems here in the Eifel. In addition to driving on the track, we also go out on the motorways and public roads around the Nürburgring, since there are lots of roads with curves and hills here. We are really satisfied with the results of our work."
Here's a video that shows what he's talking about:
Despite the exceptional dynamic potential of this new hypercar, the company insists the customer's impression in everyday use is just as much a focus as running on the track.
"The vehicle has to be extremely precise and predictable, but also easy to drive in the usual Bugatti manner, whether on tracks or public roads," adds Jachin Schwalbe, Head of Chassis Development.
As you can see on the pictures, the Chiron Pur Sport benefits from optimized aerodynamics and completely new tires. Also, the gear ratios are shorter. The ultimate goal is to make it the most agile member of the Chiron family.
Production will begin later in 2020. Each of the planned 60 units costs €3 million, equal to about $4.6 million CAD.
Share on Facebook