GM May Show "Plug-in Pickup" at Virtual CES
After revealing the all-new 2022 GMC Hummer EV in October, General Motors will present another electrified pickup on January 12 as part of the digital edition of the Consumer Electronics Show (CES), people familiar with the matter have told Bloomberg.
CEO Mary Barra will give a speech on the importance of electrification, the automaker's EV strategy and some products in the pipeline. There will be a video featuring GM's latest technology and previewing a few concept vehicles, including a "plug-in Chevrolet pickup" and some Cadillac models.
Now, "plug-in" could mean either a fully electric vehicle or just a plug-in hybrid. Remember, however, that when GM dropped the Chevrolet Volt two years ago, it said it wanted to focus on pure battery-powered models going forward (meanwhile its rival Ford has introduced a gas-electric F-150 PowerBoost and is working on an all-electric F-150).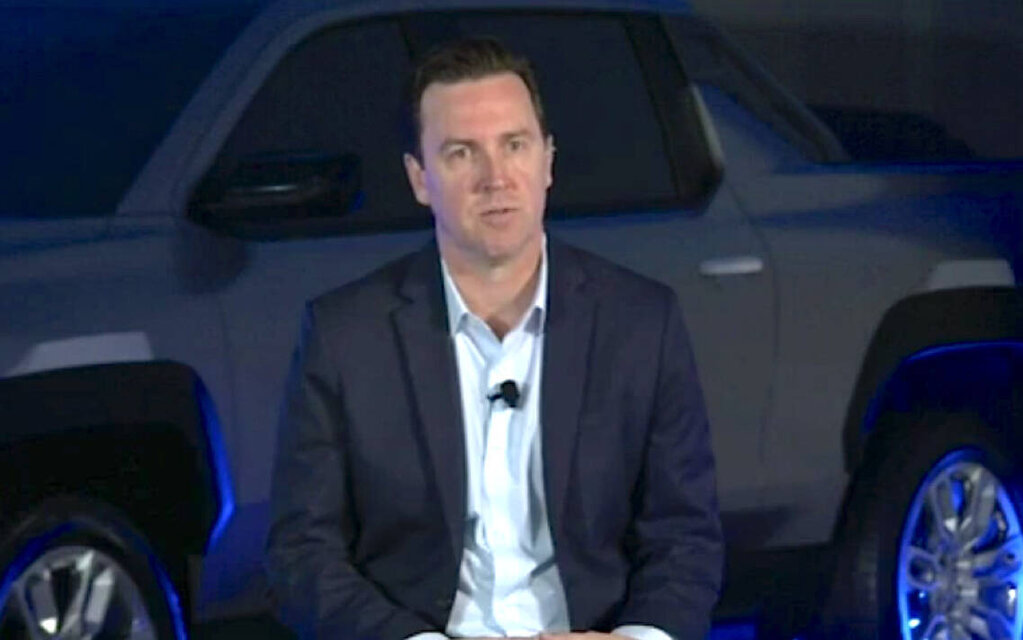 Also, it's still unclear whether Chevy's electric pickup concept will share the Silverado nameplate or be a brand new product.
During a press conference on November 19, GM announced it will offer 30 all-electric models globally by the end of 2025 by increasing its financial commitment to EVs (and autonomous vehicles) to $35 billion. At the time, a prototype of Chevrolet's future electric pickup stood behind Barra and Executive Vice President of Global Product Development Doug Parks.
Unfortunately, no specific details were provided, but we know that the Chevy pickup is among 12 electric vehicles whose development schedules have been moved up by GM.
We'll have more information in less than two weeks, so stay tuned!
Share on Facebook