GMC Hummer EV SUV, Chevrolet Electric Pickup Make Surprise Cameo
During its presentation at the virtual Barclays Global Automotive Conference on Thursday, General Motors made several important announcements regarding the development of its next-generation electric vehicles.
Chairman and CEO Mary Barra was joined by Doug Parks, Executive Vice President of Global Product Development, Purchasing and Supply Chain, but a couple of marquee guests also caught our attention
Behind them on the stage, we saw for the very first time the new GMC Hummer EV in SUV body style as well as a prototype of Chevrolet's future electric pickup. Unfortunately, no specific details about these two models were provided.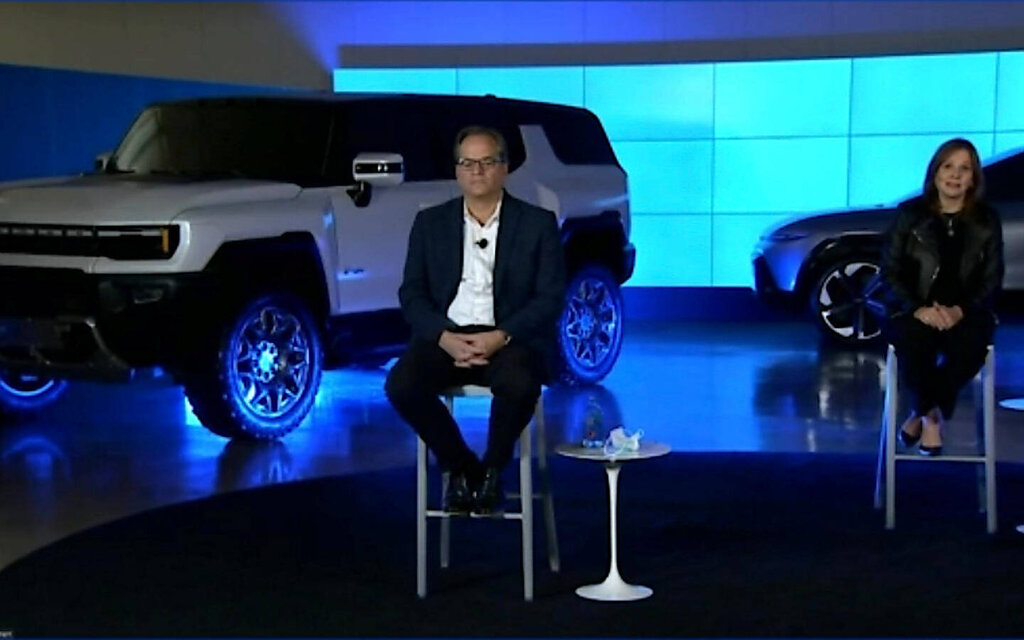 The Hummer EV debuted on October 20, but GM always had this plan to offer both a pickup and an SUV. The latter will likely celebrate its official premiere in the next few weeks given this surprise appearance, but it's impossible to know the exact date at this point.  
The design is obviously very similar and we can expect to find most of the same innovative features such as a tri-motor powertrain delivering up to 1,000 hp and about 560 kilometres of range, a four-wheel steering system allowing diagonal moves like a crab, and several cameras all around the vehicle.
The MultiPro tailgate will of course be replaced by a conventional SUV liftgate, and we're curious to see what will happen with the removable roof panels. GM has not said yet whether the Hummer EV SUV will come with two or three rows of seats. Production will begin in 2022, a few months after the pickup.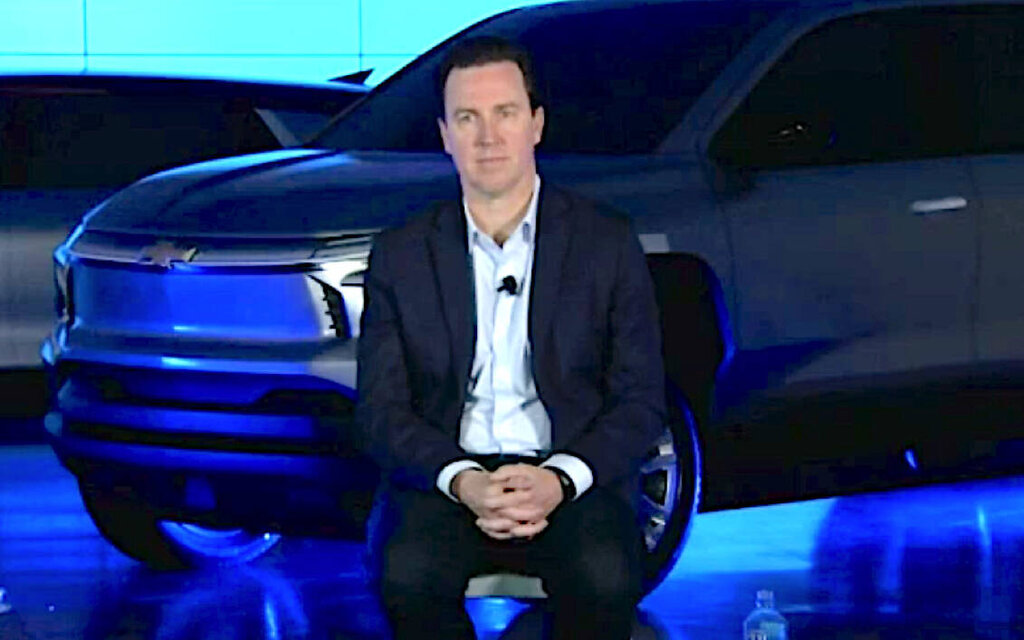 As for the Chevy electric pickup, styling aims to combine some of the brand's current design language with typical EV cues. Unsurprisingly, the front grille is closed and the silhouette appears to be more futuristic than that of a Silverado.
We're indeed talking about a full-size pickup and this one will offer exceptional range. One of the key announcements made yesterday is that the previously stated GM-estimated maximum range for the Ultium battery has increased from 645 to 725 kilometres with a full charge.
Once again, the reveal date remains a mystery, but we do know that the Chevy pickup is among 12 electric vehicles whose development schedules have been moved up by GM.
Watch: GMC Hummer EV is officially unveiled
Share on Facebook