2022 Honda Civic is Really Going to Look Like This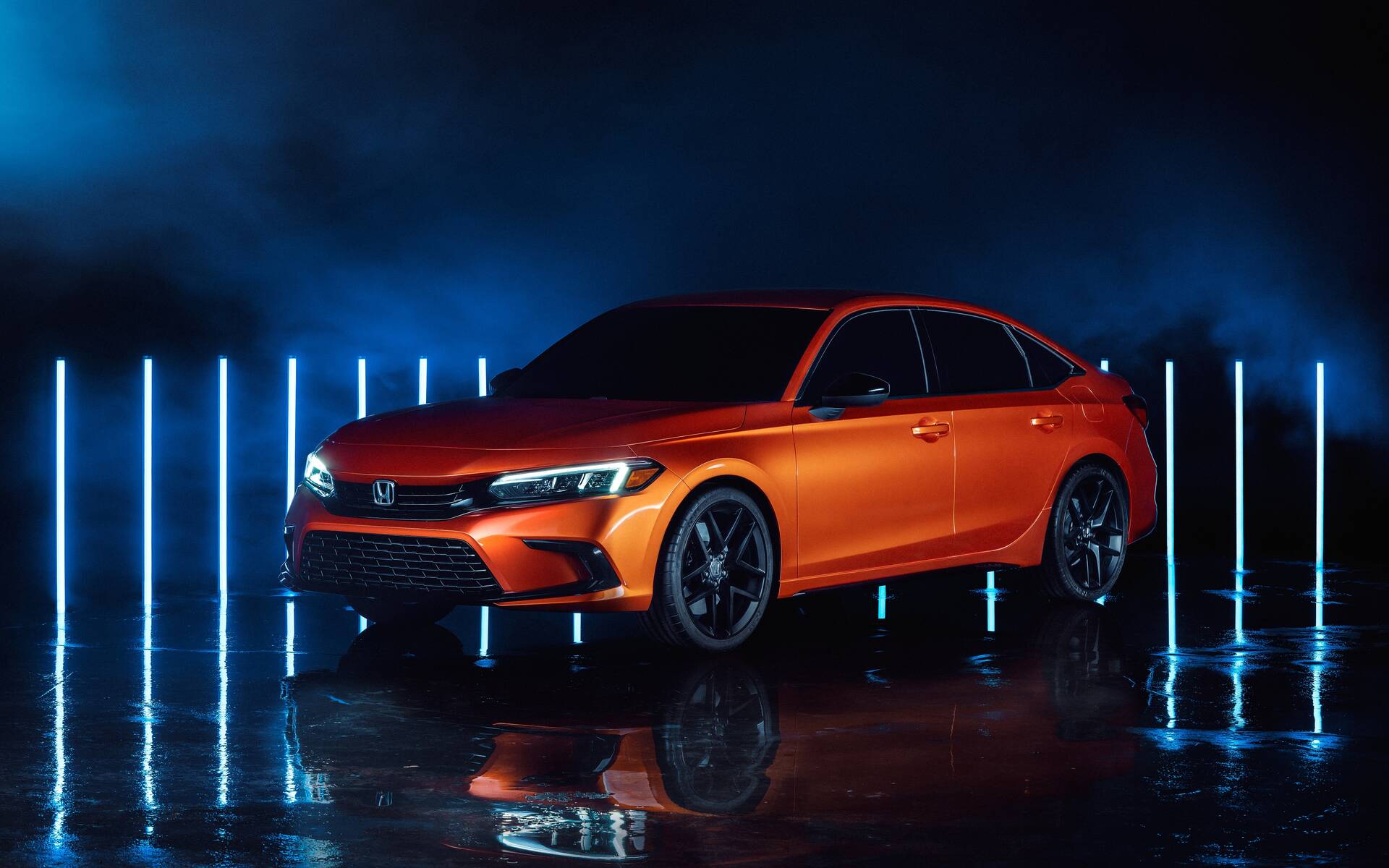 Honda unveiled the prototype of the all-new, eleventh-generation Civic live via its Twitch channel Head2Head on Tuesday night. The production model, which will debut in late spring 2021 and hit the road in the fall, should be very similar to what you see here.
Ironically, the Japanese automaker turned to a gaming platform popular among Gen Y and Z fans even though the car sports a more mature and sophisticated look than ever before (don't you think it looks a lot like the Honda Accord?). The reason for that is because the Civic remains the best-selling vehicle among this demographic as well as multicultural buyers.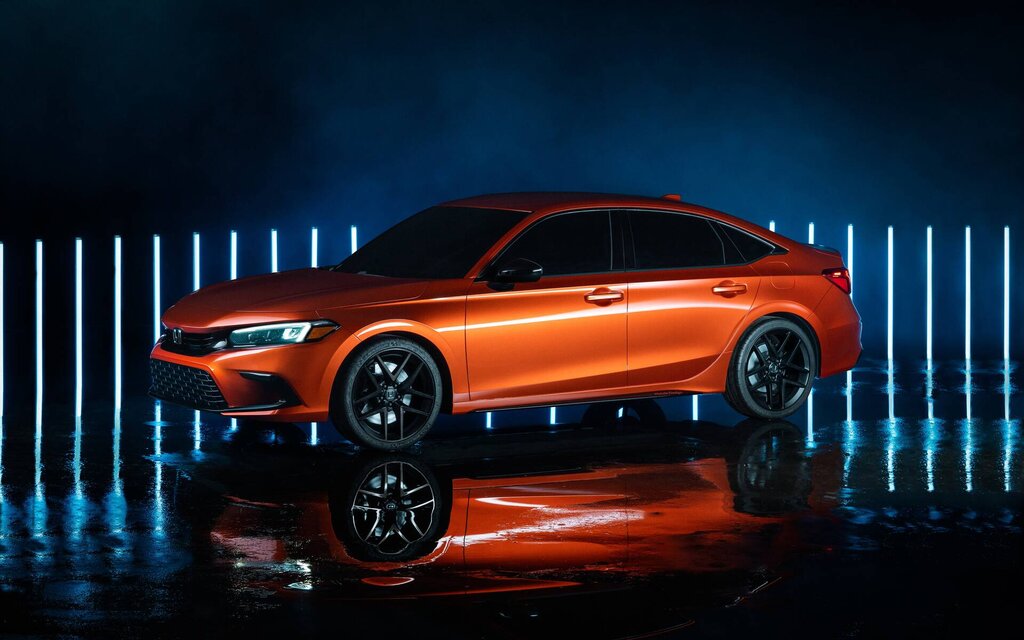 At first glance, the 2022 Civic Prototype stuns with a bright new colour called Solar Flare Pearl. Many black elements provide contrast including the wheels, mirror caps, front grille and a few trim pieces. The redesigned headlights, with their black surround and LED signature, give the car an extra dose of aggressiveness. Come to think of it, maybe Honda should have hosted the reveal in the days leading up to Halloween.
The low hood and beltline enable an expansive greenhouse with excellent outward visibility. The front roof pillars were moved rearward relative to the driver for that same purpose. The side profile is a bit more dynamic, while the taillights are less polarizing—something that should please a lot of people. Below are dual exhaust tips neatly integrated into a black trim element that emphasizes the car's wider rear track.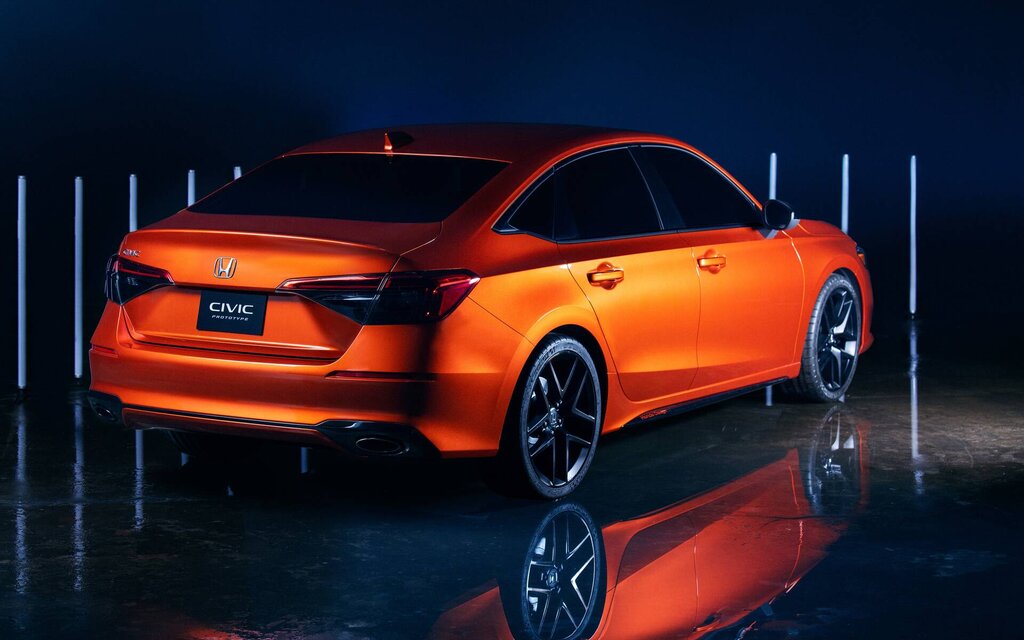 A new, stiffer chassis is part of the mix, too, although engineers made sure to retain the Civic's delightfully low centre of gravity. Expect to find more powerful and more fuel-efficient engines, as well as multiple new Civic-first features and technologies, plus further advances in active and passive safety. Unfortunately, the details and specifications for those were not disclosed.
While promising an open and airy cabin, Honda showed just one black-and-white rendering of the interior. Still, we can see that the cockpit is a major departure from the outgoing generation. There are fewer physical buttons, a new nine-inch HD touchscreen sits at the top of the dashboard, and a fully digital instrument cluster lies in front of the driver. Also, check out the wide honeycomb mesh accent that conceals the air vents for an even cleaner appearance.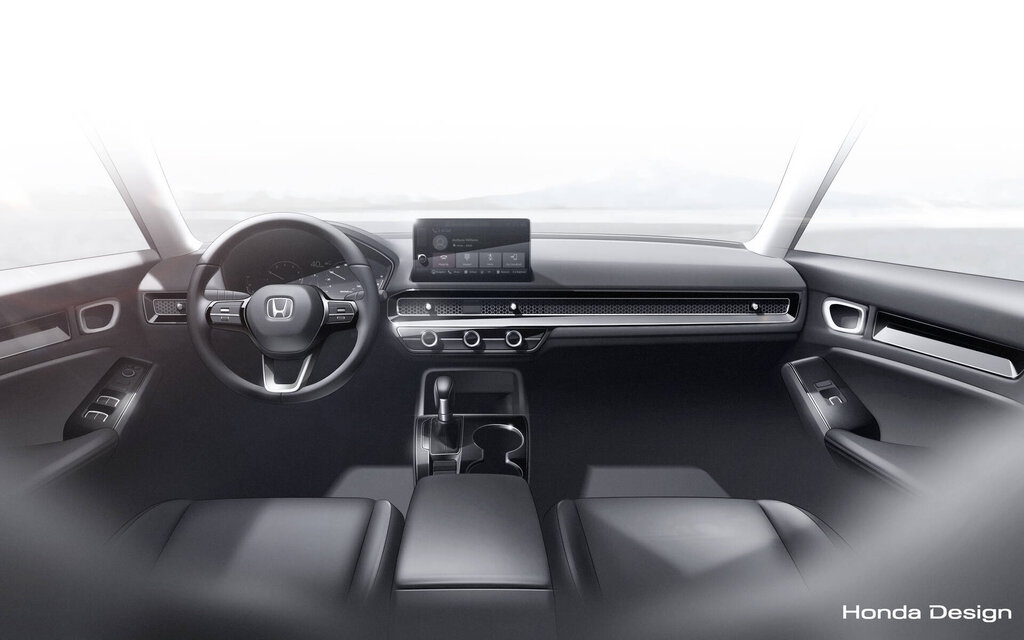 The 2022 Honda Civic sedan will naturally be followed by the Civic Hatchback (to be built in the U.S. from now on), the sportier Civic Si models and the high-performance Civic Type R. As previously reported, the two-door coupe is not coming back. We'll have more information to share in the coming months, so stay in touch.
Share on Facebook