Polestar Precept Gets the Greenlight for Production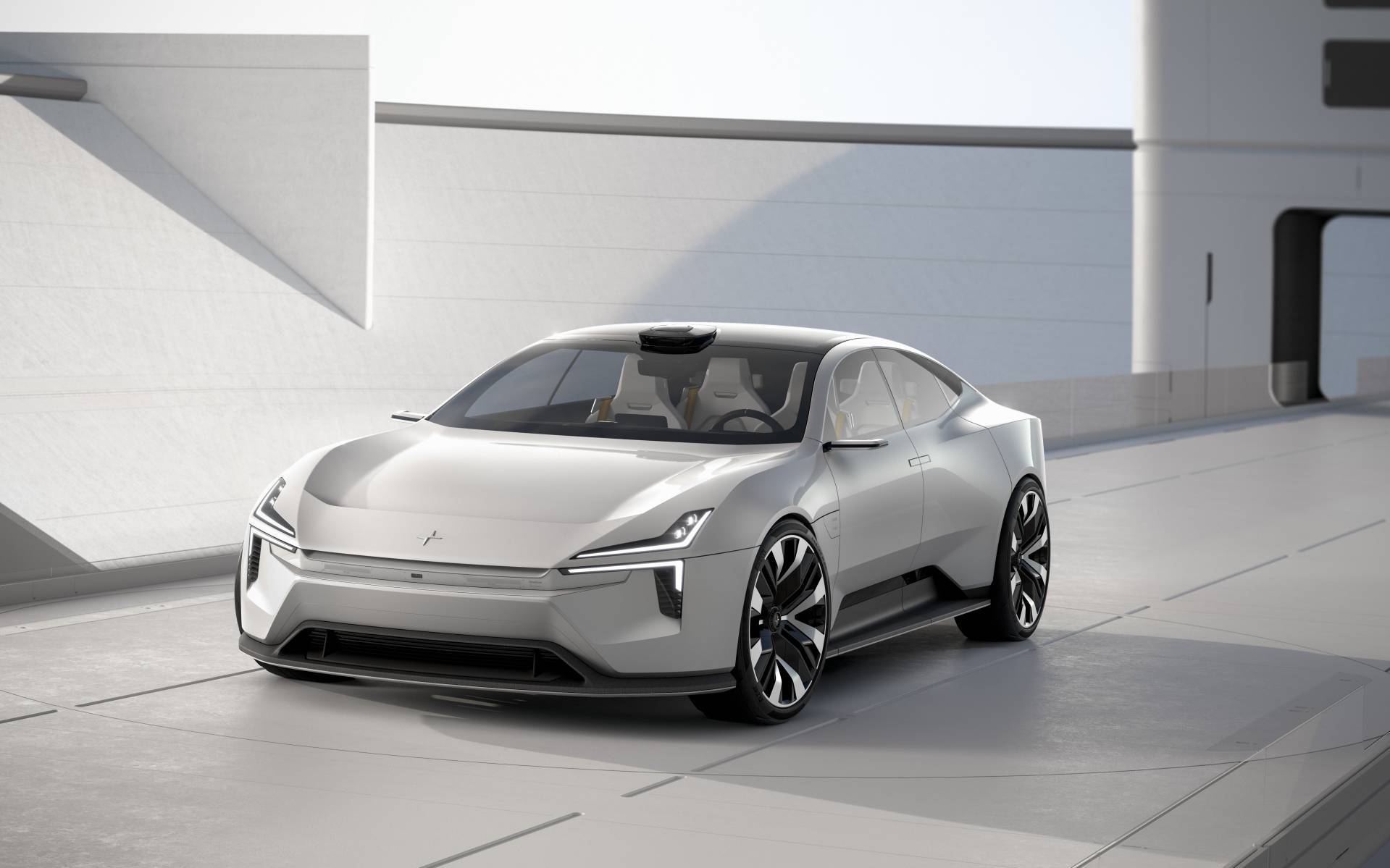 You may not remember the new concept unveiled by Polestar earlier this year because the official debut was planned for the Geneva Auto Show which ended up being cancelled due to the COVID-19 pandemic.
A few days prior to the event, we posted a photo gallery of the Precept and shared a few interesting details about it. Seeing the overwhelming reaction from customers online, the company has now decided to make this vehicle a reality alongside the Polestar 1 and Polestar 2.
The announcement was made this weekend at the opening of the 2020 Beijing Auto Show. In fact, the Precept (or Polestar 3?) will be built in China in a new assembly plant aiming to be carbon neutral and "one of the most intelligent and connected automotive production facilities in the world."
Embodying a vision of the brand's future direction with new, more sustainable materials and the continued development of the digital user interface, Polestar's concept is a fully electric large sedan with a sleek, aerodynamic profile. The front grille is replaced by the "Polestar SmartZone," a transparent panel hiding technology for safety sensors and driver assistance functions. 
Interestingly, there is no conventional rear window: the Precept's glass roof extends behind the rear seats and the tailgate itself is designed with a larger opening and higher-mounted hinges improving access. The traditional rear-view mirror is replaced with a digital screen, the image collected by a wide-angle camera mounted at the rear. Don't assume this is going to make it to production, however.
The spacious cabin is all about new, sustainable materials such as flax-based composites for interior panels and seatbacks that reduce weight by up to 50% and plastic waste by up to 80%. Seat surfaces are 3D-knitted from recycled PET bottles, bolsters and headrests are made from recycled cork vinyl, while carpets are made from reclaimed fishing nets. Once again, how much of that will be retained? Time will tell.
The clean dashboard is crowned by a 15-inch centre touchscreen with a next-generation infotainment system powered by Android. The touchscreen and the 12.5-inch driver display are linked by an illuminated blade that encompasses the entire interior. Moreover, eye tracking will allow the car to monitor the driver's gaze and adjust the content of the various screens accordingly.
Polestar has not provided any technical information about the powertrain, though. We expect further announcements to come in the next few months, so keep following The Car Guide.
Share on Facebook