2021 Polestar 2: Is 2 Better Than 3?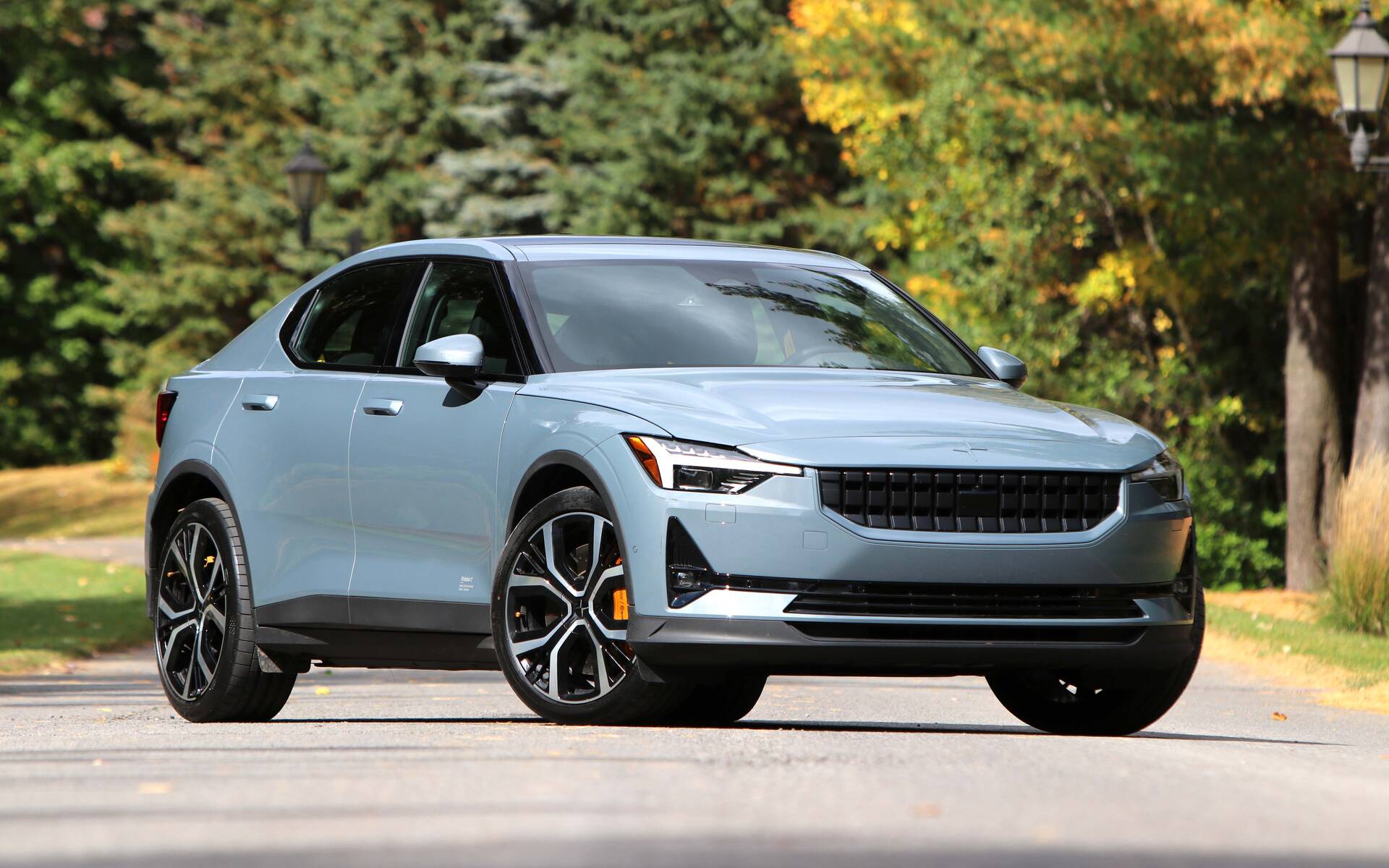 Strong points

Distinctive styling
Great versatility
Remarkable build quality
Awesome power

Weak points

Retail network is just getting started
Higher price than Model 3
Long delivery times
Full report
The all-new Polestar 2 is the first serious threat to the Tesla Model 3 and it will land in Canada later this fall. This car has pretty much all the ingredients to win over customers who are thinking about making the jump to an electric vehicle.
What is Polestar, anyway? The former Volvo subsidiary is now a standalone car company—owned by China's Geely—that focuses on electrified performance cars. Soon enough a crossover called Polestar 3 and a large sedan based on the Precept concept will join the lineup, the latter taking on the Tesla Model S and Porsche Taycan.
The Polestar 2 is a five-door compact luxury car that's actually shorter than the Model 3 (not to mention the Honda Civic, Toyota Corolla, VW Jetta, etc.). It boasts increased ride height, SUV-like body cladding around the wheel arches (think Subaru Crosstrek), and a rear three-quarter profile that reminds us of the late Scion tC coupe.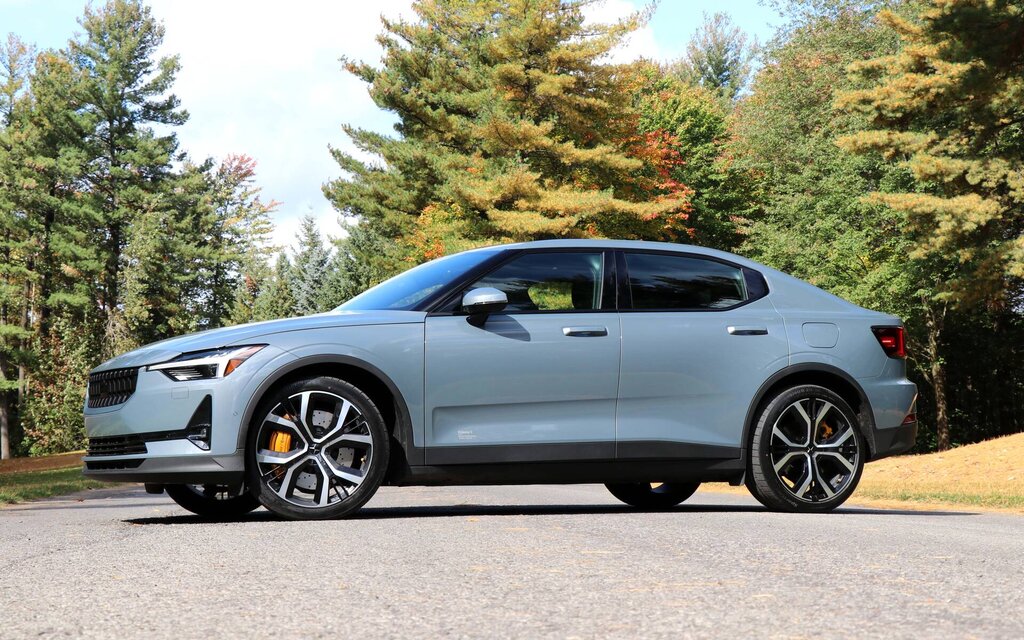 Styling is quite distinctive and effectively hides the liftgate in the back. Customers can choose between 19- and 20-inch wheels, plus one of six body colours. There's also a Performance package that includes yellow-painted Brembo brake callipers.
The interior of the Polestar 2 is rather plain yet extremely refined, unlike the Model 3 which suffers from questionable fit and finish. The materials are pleasing to look at and touch—some are a vegan's dream including the floor mats made of recycled plastic bottles—and everything is meticulously put together.
Volvo's expertise results in exceptionally comfortable seats. However, the Polestar 2 has some issues when it comes to ergonomics. For instance, the super-wide centre console limits front-seat legroom, the cup holders are oddly placed and the (sliding) centre armrest is a bit too far back.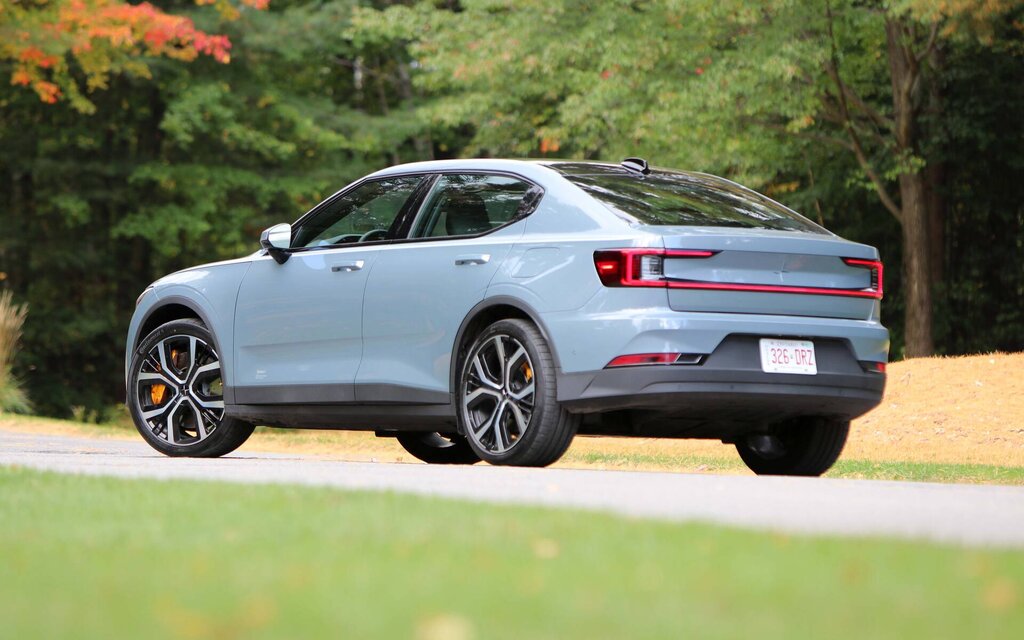 Google to the Rescue
The Polestar 2 is the first production car in the world to come standard with an Android-based infotainment system. The portrait-style display in the middle of the dashboard combines a number of familiar functions that can be paired with your Google accounts—including emails, calendar and more. Google Maps is obviously part of the mix, too, effectively recording your driving habits and showing the location of charging stations nearby.
By the way, Apple CarPlay is not available yet, but that will be fixed shortly through an over-the-air update.
Interestingly, the digital instrument panel can also show you Google Maps, meaning you can have your navigation right in front of you—and still have access to typical vehicle information—while keeping the centre screen for music or other functions.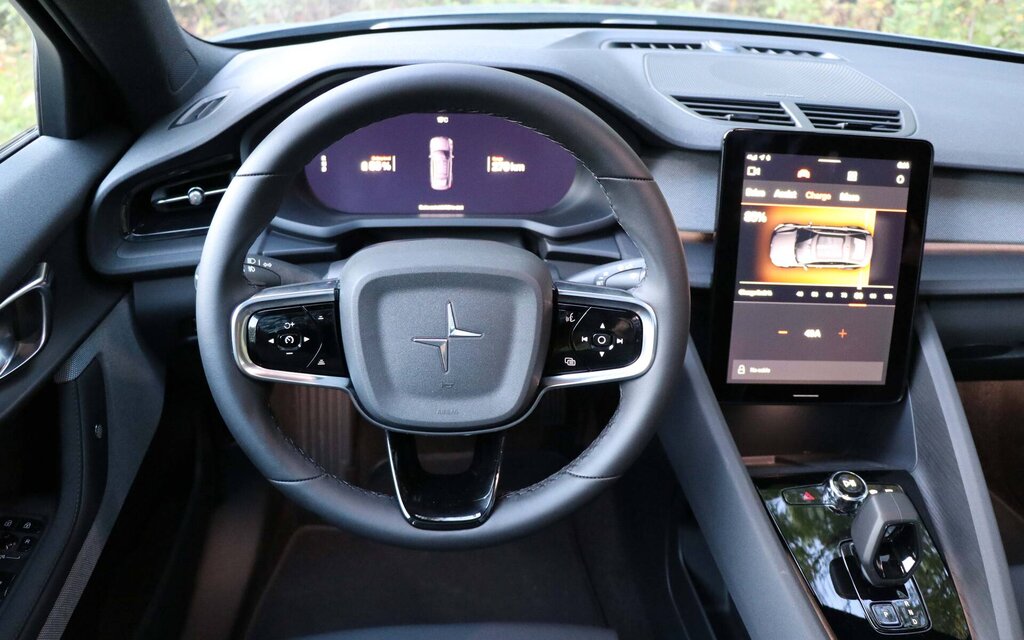 2 x 204 = 408
Now, let's dive into the technical aspects of the Polestar 2. This car is based on a Compact Modular Architecture (CMA) which Geely also uses for other Volvo and Lynk & Co products. There's a 204-horsepower motor driving the front axle and an equally potent motor driving the rear axle, both of which draw energy from a 78-kWh battery. With 408 total horsepower, 0-100 km/h acceleration is achieved in a mere 4.4 seconds, similar to a Tesla Model 3 Long Range.
Speaking of range, Elon Musk's compact sedan has the edge here with up to 518 kilometres, whereas the Polestar 2 is limited to an EPA-estimated 375 kilometres. If we do the math using an energy consumption rate of 22.8 kWh as announced by Polestar, the actual range figure for that 78-kWh battery would be just 342 kilometres. Even worse, our tester needed an average of 24.1 kWh, so a full charge netted about 310 kilometres of range. FYI, the Model 3 has a smaller, 75-kWh battery.
Does it really matter, though? Some will say yes, but the fact is that most drivers travel less than 100 kilometres day in, day out. They probably won't complain.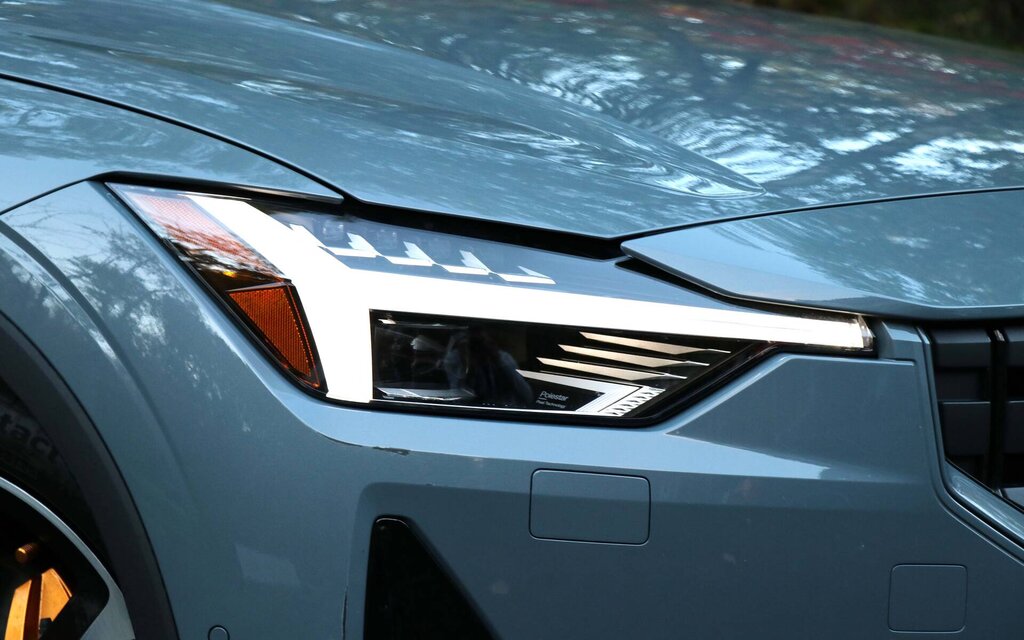 Sporty Enough
On the road, the Polestar 2 quickly backs up the initial impression of a solid, finely assembled car. Even on rougher stretches of pavement that would produce lots of cracking noises inside a Tesla, the beautiful Swede offers a smooth, quiet ride.
It's a treat for the senses, too, with various textures, a unique layout, a superbly balanced chassis and excellent noise insulation. Of course, the Polestar 2 doesn't have the razor-sharp handling and multiple drive modes of a Porsche 911, but it still feels lively and nimble enough while delivering a comfortable, stress-free experience. And as mentioned above, there's plenty of power on tap to do some crazy things!
If you want a sportier drive, the Performance package not only adds Brembo brakes and 20-inch wheels, but also a set of manually adjustable Öhlins shocks (you will likely need help from a Polestar technician to adjust the suspension). Since we didn't get to drive a car that wasn't equipped with the Performance package, we can't tell you how big of a difference it makes. One thing's for sure, though: the standard 19-inch alloys are a better fit for Canadian roads since the 20-inch units are wrapped in lower-profile tires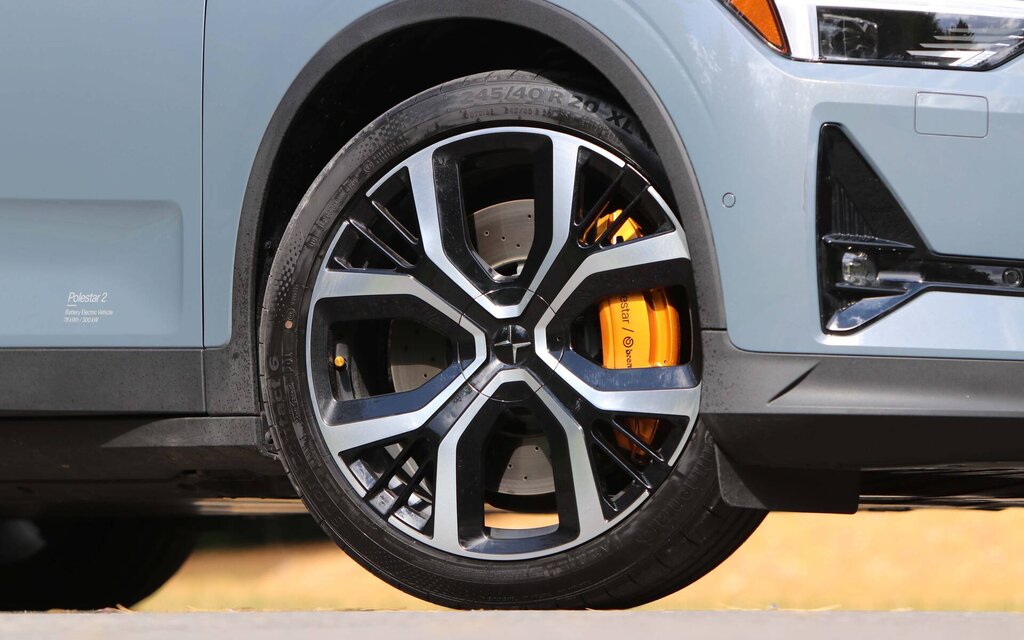 As is the case with many electric vehicles, one-pedal driving is possible. Simply activate the function when dealing with traffic around town and revert to normal driving when you're back on the highway. Just like the 20-inch tires and their increased rolling resistance, the slight pressure you feel in the throttle might otherwise affect the car's range.
So, 2 or 3?
How will customers respond to the 2021 Polestar 2, which by the way costs $5,000 more than a Model 3 Long Range? That remains to be seen. It's an amazing car with superior build quality and refinement, but it still has everything to prove.
Share on Facebook