Dodge Improves Charger and Durango Enforcer Vehicles for 2021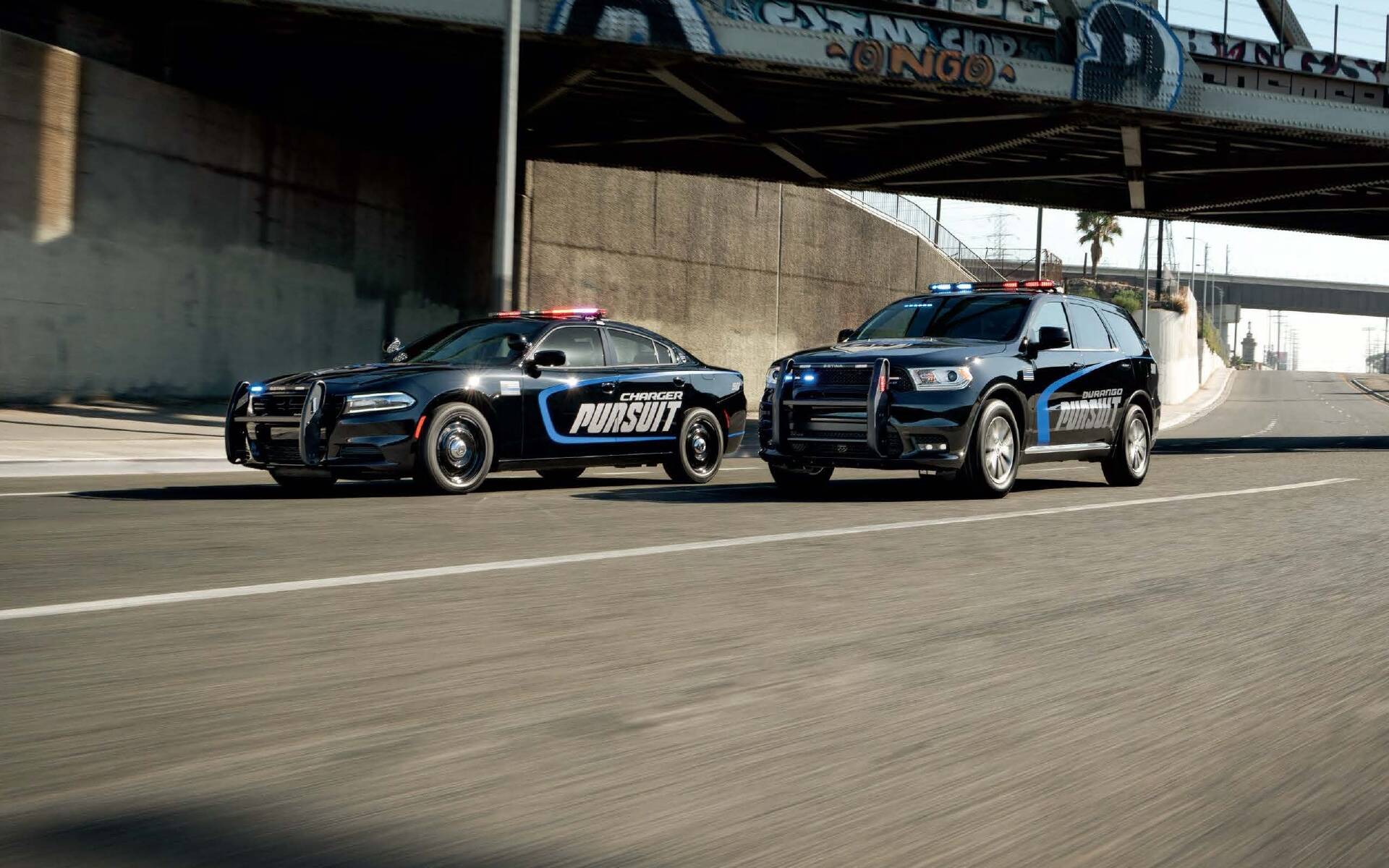 Dodge has announced its new 2021 Charger and Durango Enforcer vehicles designed to help police across North America enforce law and order more effectively. The promise is enhanced officer safety, vehicle responsiveness and fuel efficiency.
Let's start with the Charger Enforcer, which no longer settles for the HEMI V8 and rear-wheel drive combo. There's a new V6-AWD option to choose from. Both can be had with an eight-speed automatic transmission. According to Dodge, performance is improved in all key categories of acceleration, braking and handling—bad news for criminals hoping to get away.
Other new standard features include a top speed setting of 225 km/h with the ability for customers to configure and limit top speed for specific agency needs. The Gross Vehicle Weight Rating has been increased to 2,495 kilograms (5,500 pounds) to accommodate extra payload, while the addition of Apple CarPlay and Android Auto proves that police officers are not all old-school men and women.
Production will start this fall at the Brampton Assembly Plant in Ontario.
The Durango Enforcer comes standard with AWD and offers the same powertrains as the sedan. More than 20 new features are part of the mix, including an available dashboard-mounted shifter that frees up valuable space between the front seats to accommodate the police aftermarket equipment needed for the officers to accomplish their jobs.
Speaking of the front seats, they have been revised to accommodate duty belts and enable easier access to seat belt latch points. Elsewhere, there are four programmable auxiliary switches on the console, an upfit-friendly Vehicle Systems Interface Module, a heavy-duty 'BR9' brake package and standard vinyl flooring.
Dodge claims the new tri-zone climate control system is designed not for people getting arrested and thrown into the back seat, but rather for dogs in K-9 units that occasionally accompany the officers.
Production of the Durango Enforcer will begin this winter at Jefferson North Assembly Plant in Detroit. Too bad it doesn't get the many updates that were made to the regular 2021 Durango, including the 710-horsepower Hellcat engine.
Watch: 2021 Dodge Durango SRT Hellcat First Look
Share on Facebook