First Look at the 2021 Hyundai Elantra N Line
The all-new 2021 Hyundai Elantra unveiled earlier this year caught a lot of people's attention with radical styling and the addition of a hybrid model. Today, the automaker is giving us a preview of the turbocharged Elantra N Line.
Just like the Elantra Sport it replaces, this model will go head-to-head with the Honda Civic Si and Volkswagen Jetta GLI, not to mention the freshly announced Mazda3 GT Turbo.
The exterior design stands out with an exclusive take on Hyundai's cascading grille (also punctuated by an "N Line" badge) and a redesigned lower front bumper that incorporates new air intakes particularly in the corners.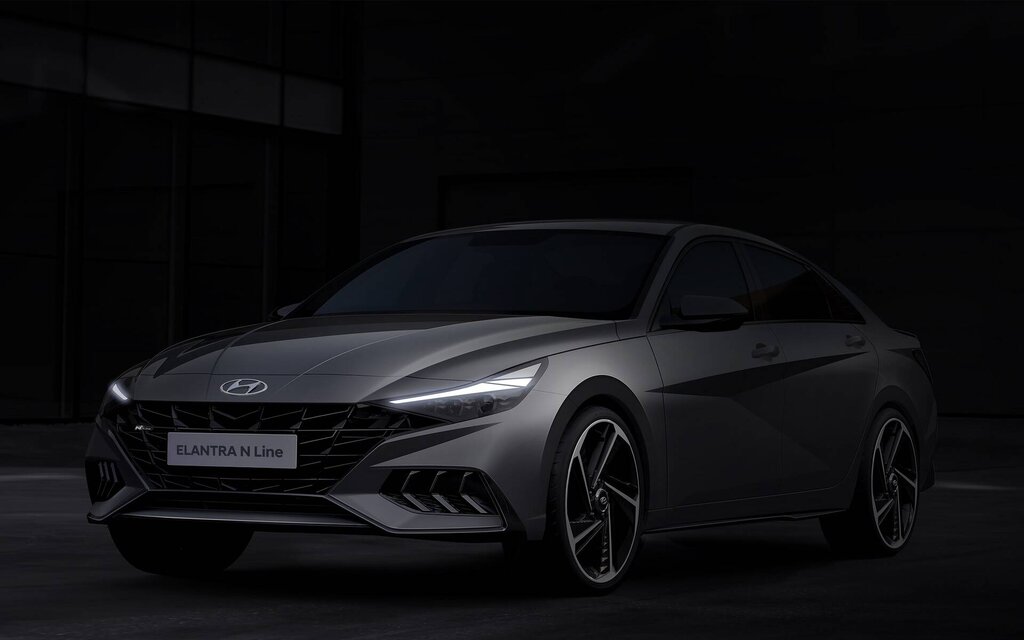 On the sides, 18-inch N Line wheels in a silver and black finish hide larger brakes. The subtle side skirts, window trim and mirror caps are all finished in gloss black.
In the rear, the black spoiler and full-width diffuser emphasize the car's athletic stance. The twin tailpipes are clustered together on the right side.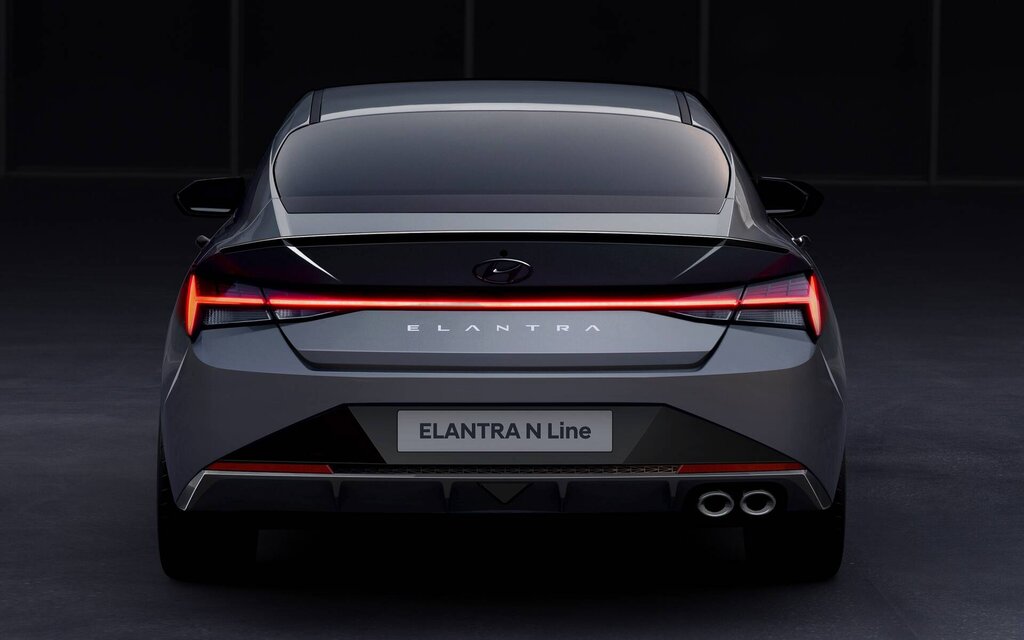 Hyundai is not showing the interior or providing engine details yet. However, look for the return of the turbocharged 1.6-litre four-cylinder—the same that powers the Elantra GT N Line hatchback—which generates 201 horsepower and 195 pound-feet of torque. There will also be chassis and suspension upgrades.
Here's some early track footage from Hyundai:
Hyundai's performance lineup in Canada is bolstered by the 275-horsepower Veloster N coupe, which received a new eight-speed dual-clutch transmission for 2020. A Sonata N Line will follow eventually. The automaker is also working on a Kona N and you can bet the next Tucson will have a sportier variant, as well.
The 2021 Elantra is due to arrive at dealerships by the end of the year.
Share on Facebook