Mazda3, Jaguar I-PACE are AJAC's 2020 Car and SUV of the Year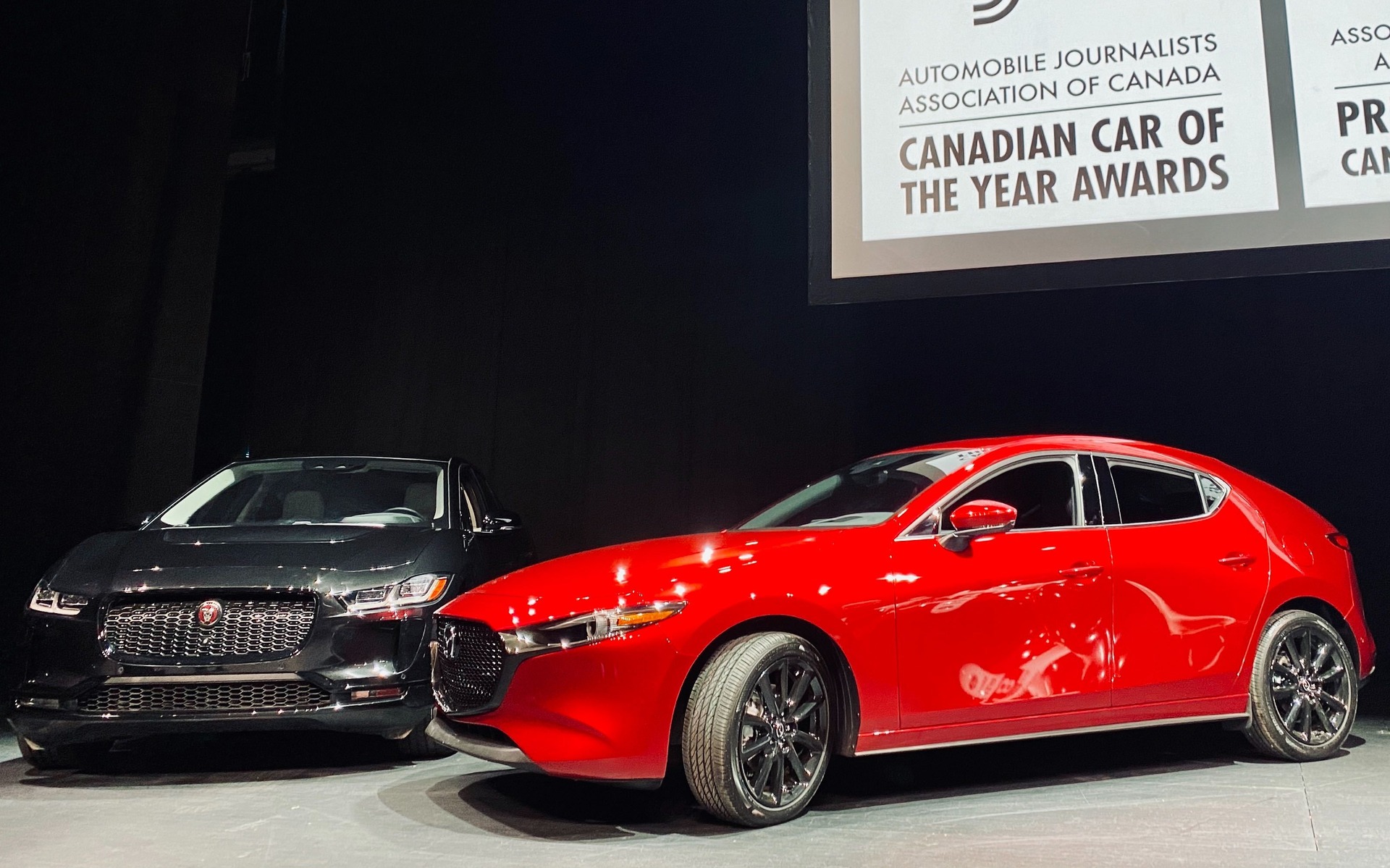 The 2020 Canadian Car of the Year and 2020 Canadian Utility Vehicle of the Year awards were handed this morning at a press conference before the start of the Canadian International Auto Show in Toronto.
To get to this point, members of the Automobile Journalists Association of Canada (AJAC) from coast to coast drove the 51 eligible vehicles during a six-month evaluation period on the very same roads and in the same conditions experienced daily by Canadian drivers.
The category winners were announced at the Montreal Auto Show last month. And now we know the overall winners.
The 2020 Canadian Car of the Year is none other than the Mazda3, which isn't a surprise considering that we at The Car Guide gave it the same honour last fall. After coming out on top in the small-car category, it ultimately beat the four other finalists including the Subaru Legacy, Mercedes-Benz A-Class, Toyota GR Supra and Porsche 911 Carrera.
The Mazda3 takes the crown from the Kia Stinger, which received the ultimate distinction in Toronto a year ago.
Meanwhile, the 2020 Canadian Utility Vehicle of the Year is the Jaguar I-PACE. Hailed by AJAC as the best premium EV, it went on to defeat the Subaru Outback, Kia Telluride, Volvo XC40, Porsche Cayenne, Ram 1500 EcoDiesel and Chrysler Pacifica Hybrid.
This is the second year in a row that Jaguar's all-electric SUV wins the most prestigious automotive award in Canada.
As for the Canadian Green Car of the Year and Green Utility Vehicle of the Year awards, they will be presented at the Vancouver Auto Show on March 25.
Share on Facebook