Fully-electric Volvo XC40 Recharge Unveiled with 335 Km of Range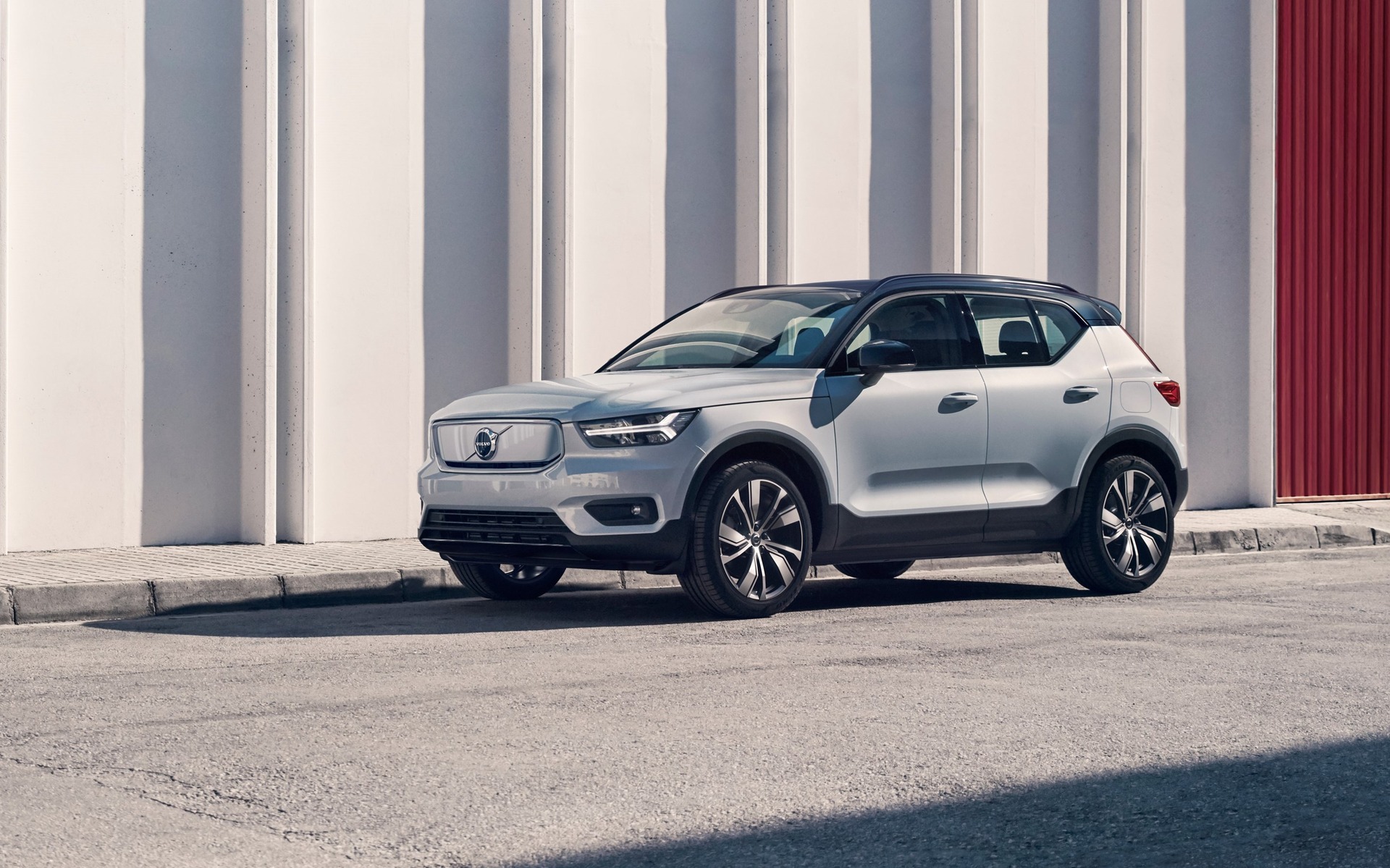 Volvo today introduced the XC40 Recharge, its first-ever fully electric car and the first model to appear in its brand new Recharge vehicle line.
Instead of creating a whole new product, the Swedish automaker decided to build on its latest star, the XC40 small crossover. And unlike the plug-in hybrid variant, the electric XC40 will be sold in Canada.
It's part of a five-year offensive that will see Volvo launch a fully electric car every year as it seeks to make all-electric cars account for half of its global sales by 2025, with the rest hybrids. Recharge will be the overarching name for all chargeable Volvos with a fully electric and plug-in hybrid powertrain.
Facing a growing list of competitors that includes the Tesla Model X, Jaguar I-PACE, Audi e-tron and Mercedes-Benz EQC, the new Volvo XC40 Recharge is said to deliver more than 400 horsepower and offer an EPA-estimated range of 335 kilometres. The battery charges to 80 percent of its capacity in 40 minutes using a fast-charging system.
It's the first Volvo model to feature the brand new infotainment system powered by Google's Android operating system. The latter is fully integrated with Volvo On Call, the company's digital connected services platform.
The exterior design is basically the same except for the closed front grille, unique wheels, "Recharge" badges and charging port, of course.
Here's another interesting aspect: to further encourage electric driving, every Volvo Recharge model will come with free electricity for a year, provided through a refund for the average electricity cost during that period.
Volvo said it will triple production capacity to meet the anticipated growth in demand for its Recharge cars and will as of next year prepare a Designer's Choice selection of popular Recharge models, offering the potential for radically reduced delivery times.
With the debut of the XC40 Recharge, Volvo becomes the only car manufacturer to offer a plug-in variant on every model in its lineup. The company also announced an ambitious plan to reduce its lifecycle carbon footprint per car by 40 percent between 2018 and 2025 before it reaches carbon neutrality by 2040.
Share on Facebook