Volvo's Second Electric Vehicle to Debut in Late Winter
Volvo, which aims to sell at least one million electric vehicles by 2025 and stop offering gas-only cars and SUVs at the same time, will soon unveil the second piece of its EV offensive.
The Swedish automaker indeed plans to debut on March 2 a new electric car to back up the XC40 Recharge crossover that is currently hitting the Canadian market.
Volvo CEO Hakan Samuelsson made the announcement to Automotive News.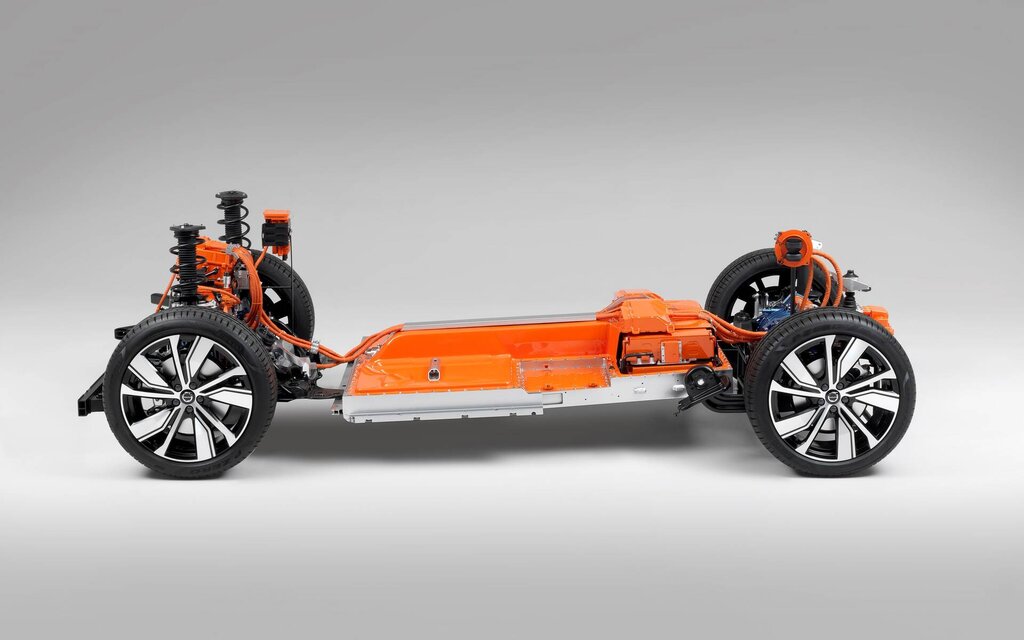 What do we know about this vehicle? Not much, really. It will share its compact modular architecture (CMA) with the XC40 Recharge, which suggests a similar range of about 335 kilometres. Forget the XC20 that's been the topic of rumours for the past few weeks and possibly underpinned by a different platform borrowed from Volvo's parent company, China's Geely.
Promising a "very good-looking car," Samuelsson also said that "for Volvo to be profitable we need to focus on higher price, more premium car segments," so don't expect something that's super-affordable. For the record, the XC40 Recharge carries a base MSRP of $64,950 in Canada.
Hit hard by the COVID-19 pandemic in the first half of the year, Volvo managed to rebound nicely in the third quarter with 3,119 units sold in the country, up 19.7 percent from the same period in 2019.
In the longer term, Volvo envisions becoming an electric-only car brand by the end of the decade.
Watch: Why is Volvo dropping cars off a 30-metre crane?
Share on Facebook