Telsa Makes Supercharging Free Again… with a Catch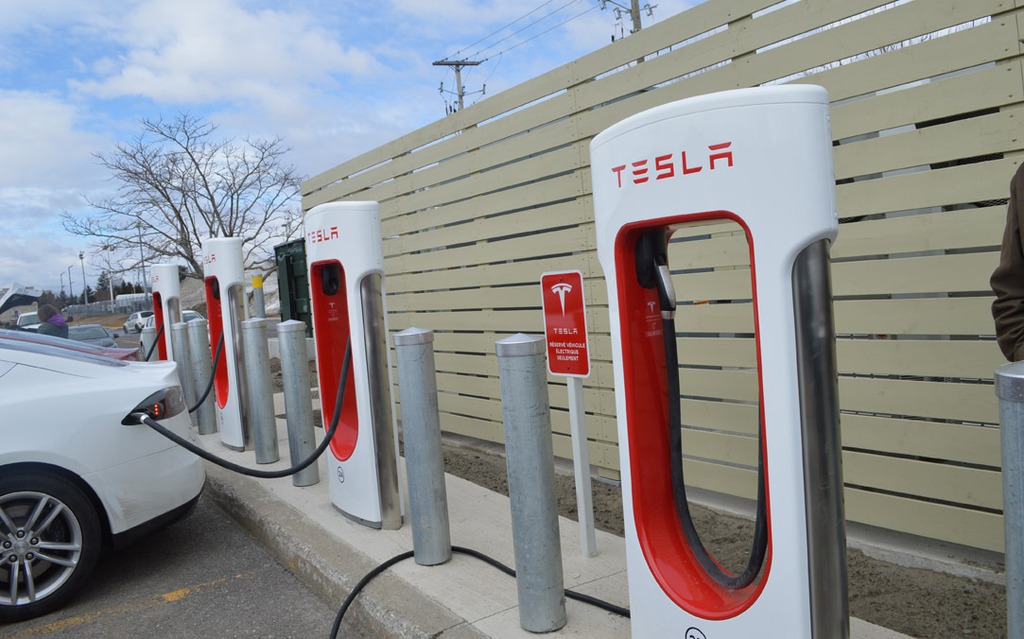 In an attempt to boost sales of the Tesla Model S and Model X, the electric car manufacturer announced in a tweet this weekend that, effective immediately, all new orders for both vehicles will come with free unlimited charging at its dedicated Supercharger stations.
There are 1,604 of those globally, Tesla claims.
Supercharging used to be free a few years ago, but it was reduced to 400 kWh of electricity credits annually and then officially eliminated in November of 2018 when Tesla CEO Elon Musk called the plan "unsustainable."
Despite a slight increase in Canada, sales of the Model S and Model X have been slumping considerably in the U.S., so the hope is that the return of this incentive will sway more potential buyers.
The catch? Existing Model S and Model X customers who ordered their vehicles when free Supercharging was not included in the purchase will still have to pay. Same thing for Model 3 owners. Many have already took to social media to complain.
Also, Tesla has a habit of changing its mind every so often, so who knows how long free unlimited Supercharger credits will last this time?
Last month, Tesla axed the Standard Range version of the Model S and Model X, leaving only the more expensive Long Range and Performance versions. Does that make sense? As always, buyers will ultimately decide.
Share on Facebook