2020 Jaguar XE: Sharper Lines, New Technology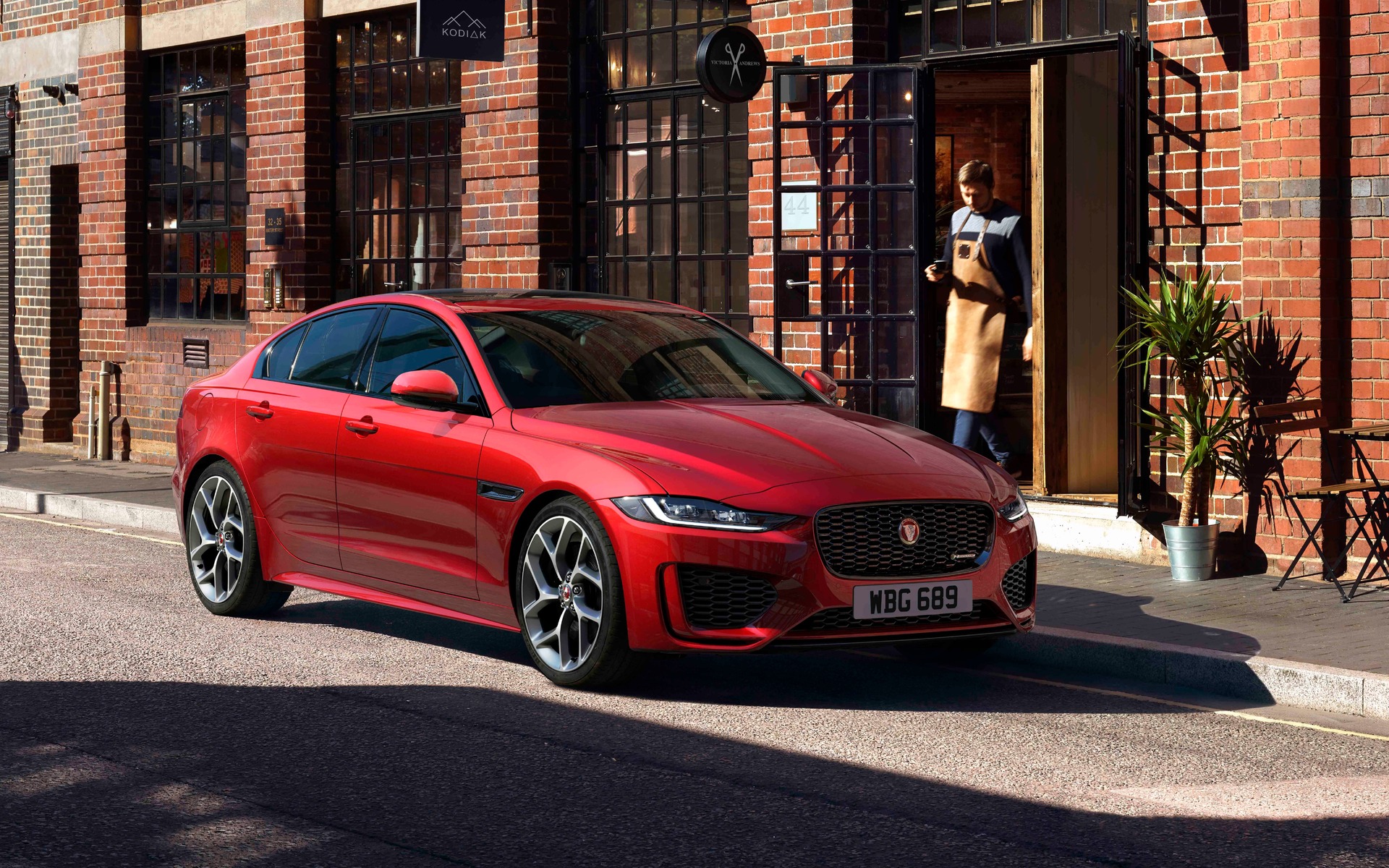 Jaguar's compact sports sedan, which launched for the 2017 model year, gets some minor cosmetic changes and interior improvements for 2020.
The car receives new front and rear bumpers, whose larger openings are said to provide the impression of a larger stance. Slimmer LED headlights and a redesigned grille are also part of the exterior design changes.
The XE's interior has been reworked with more soft-touch materials as well as new veneers and door panel trim. Jaguar flaunts increased comfort, quality and connectivity, along with more stowage room. The new steering wheel is shared with the I-PACE and the shift lever has been lifted from the F-TYPE.
The 2020 Jaguar XE is now available with the company's Touch Duo Pro infotainment system with 12.3-inch display and touch-sensitive climate control interface. The sedan can also be equipped with a new rearview mirror that uses a rear-facing camera, or what Jaguar calls ClearSight, in addition to wireless phone charging, colour head-up display as well as standard Apple CarPlay and Android Auto.
For now, the XE is available in Canada in SE trim with a 247-horsepower, turbocharged 2.0-litre four-cylinder engine, while the R-Dynamic SE boasts the same engine, but tuned to 296 hp, which allows the sedan to accelerate from 0 to 100 km/h in 5.4 seconds. Both trim levels are equipped with all-wheel drive. The 2020 Jaguar XE goes on sale now and starts from $49,900 before freight and delivery charges.
Share on Facebook