No T-Roc or T-Cross: When Will Volkswagen Finally Offer a Small SUV?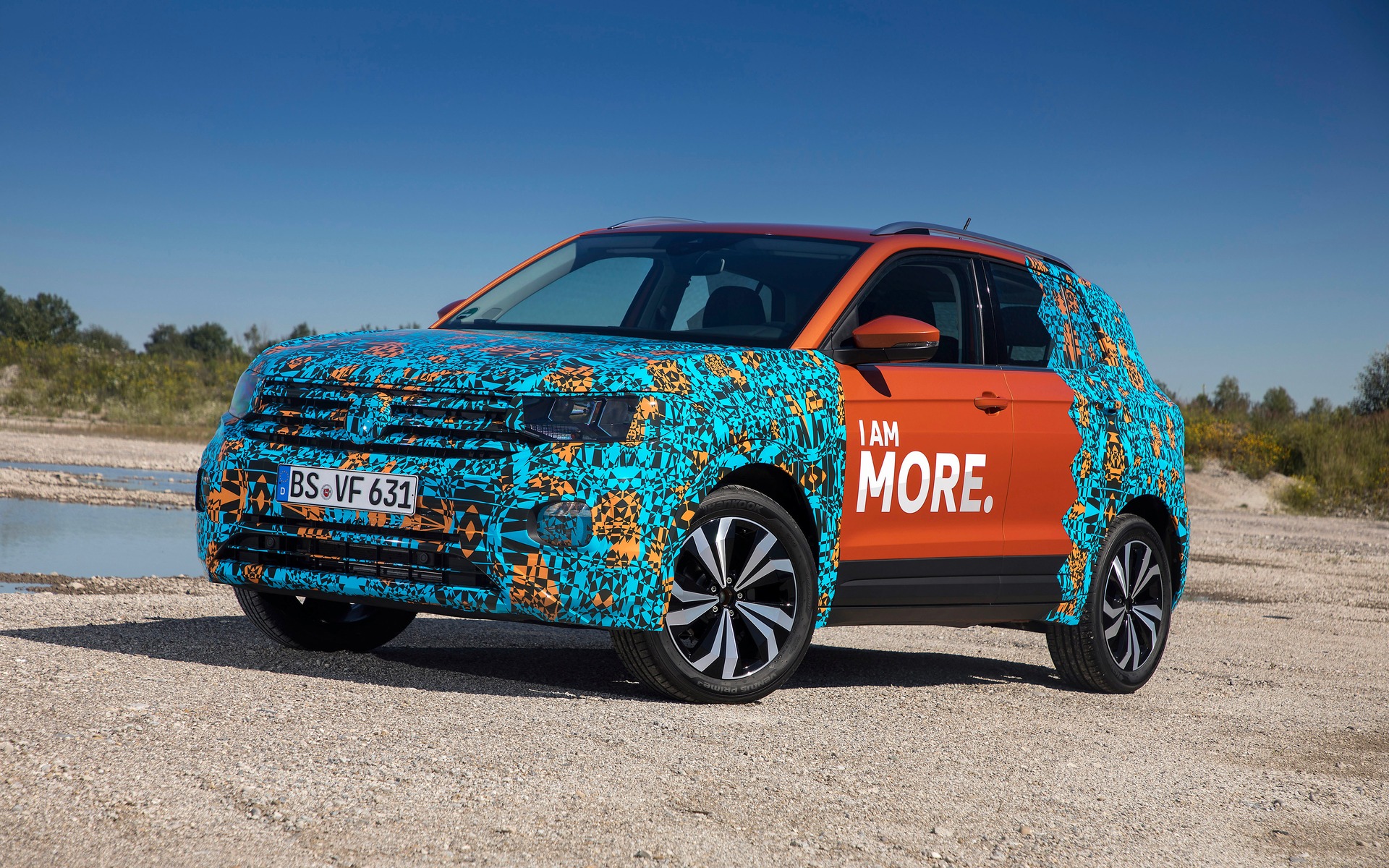 As you've probably observed, sub-compact SUVs and crossovers are by far one of the most popular segments of the auto industry right now, both on the mainstream side and the luxury side.
These vehicles are popping up everywhere across the land and it's easy to understand why: With gas prices still relatively low, they attract many drivers looking for more versatility, ground clearance and traction (with their available AWD systems) than an ordinary compact or even midsize car will offer. On top of that, most of them are quite stylish and colourful.
Every single automaker—whether Japanese, Korean, American, Swedish or German—currently sells at least one small SUV. Actually, there's one exception: Volkswagen. But why? Good question…
Bigger is better
We hear you: "Volkswagen has the Golf Alltrack." True, it's got many desirable SUV-like features including a raised profile, rugged lower-body cladding and VW's 4MOTION technology, but we're still talking about a wagon. A number of potential buyers ignore it for that exact reason. What's more, the base MSRP of $34,345 puts it in a much higher price range than most entry-level sub-compact SUVs in Canada.
If you look at the 2018 portfolio, Volkswagen isn't just bucking the trend; it's going in the opposite direction. The second-generation Tiguan is 25% roomier than the previous model, while the new Atlas is the largest SUV ever sold by the German brand on this side of the Atlantic. These two are squarely aimed at Canadian and American families in need of substantial space.
Elsewhere around the world…
In Europe, things are different (raise your hand if you've heard this before). Volkswagen last year added the T-Roc, a fashionable little SUV that appeals to Millennials in particular with a host of customization options. We took it for a spin in Portugal and Volkswagen Canada's PR boss, Thomas Tetzlaff, told us there's "no reason why we shouldn't get this thing back home," but simultaneously admitted that the T-Roc would "cannibalize" Alltrack sales in North America due to our addiction to SUVs. More importantly, bringing it straight from Portugal would result in a higher price tag than the Tiguan's, while adapting one of the North American assembly plants (Tennessee or Mexico) would imply heavy investment.
Recently, Volkswagen has been putting the final touches to its T-Cross, a new sub-compact SUV designed for young, urban families with generous rear-seat room and trunk capacity. It will be sold globally starting next spring, but not in Canada nor in the U.S. because it's "too small," according to Andreas Kruger, Volkswagen brand small car line director, in an interview to Automotive News Europe.
What this all means is that we must keep waiting, again and again, or else flock in droves to VW dealers asking as loud as we can for a T-Roc or T-Cross. Let's keep our fingers crossed for 2019 or 2020!
Share on Facebook