Ferrari J50: Will you be One of the Ten Lucky Owners?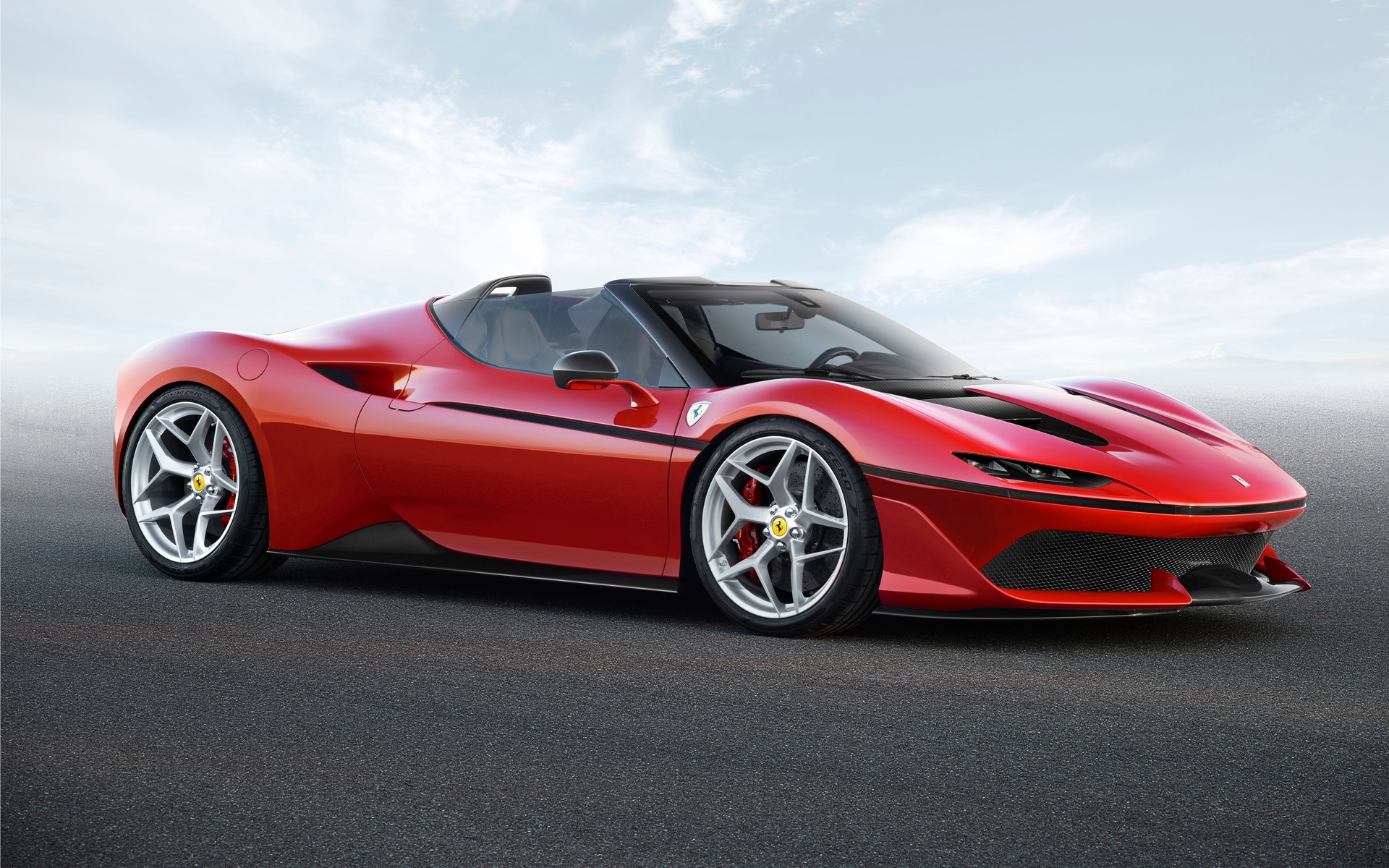 To celebrate its 50th anniversary in Japan, Ferrari is going all out by creating an exclusive car for this milestone, the J50. Although the Italian automaker's press release doesn't mention it, the J clearly stands for Japan and the number 50, well… The release also doesn't mention a model year.
This Targa-type, two-seat roadster is equipped with a mid-rear-mounted engine. It was penned and developed in Maranello, Italy, in Ferrari's headquarters. Underneath the spectacular bodywork lies the chassis and powertrain of the 488 Spider. However, the latter's twin-turbo, 3.9-litre V8 get a bump from 661 to 690 horsepower.
Ferrari obviously hasn't announced the price of its latest creation, but we'll guess that it will be out of reach for but a handful of buyers. With an expected production of only 10 units, they're probably already all sold and planned to be customised to the needs and desires of their new owners.
Share on Facebook