2018 Ferrari Portofino: Leaving California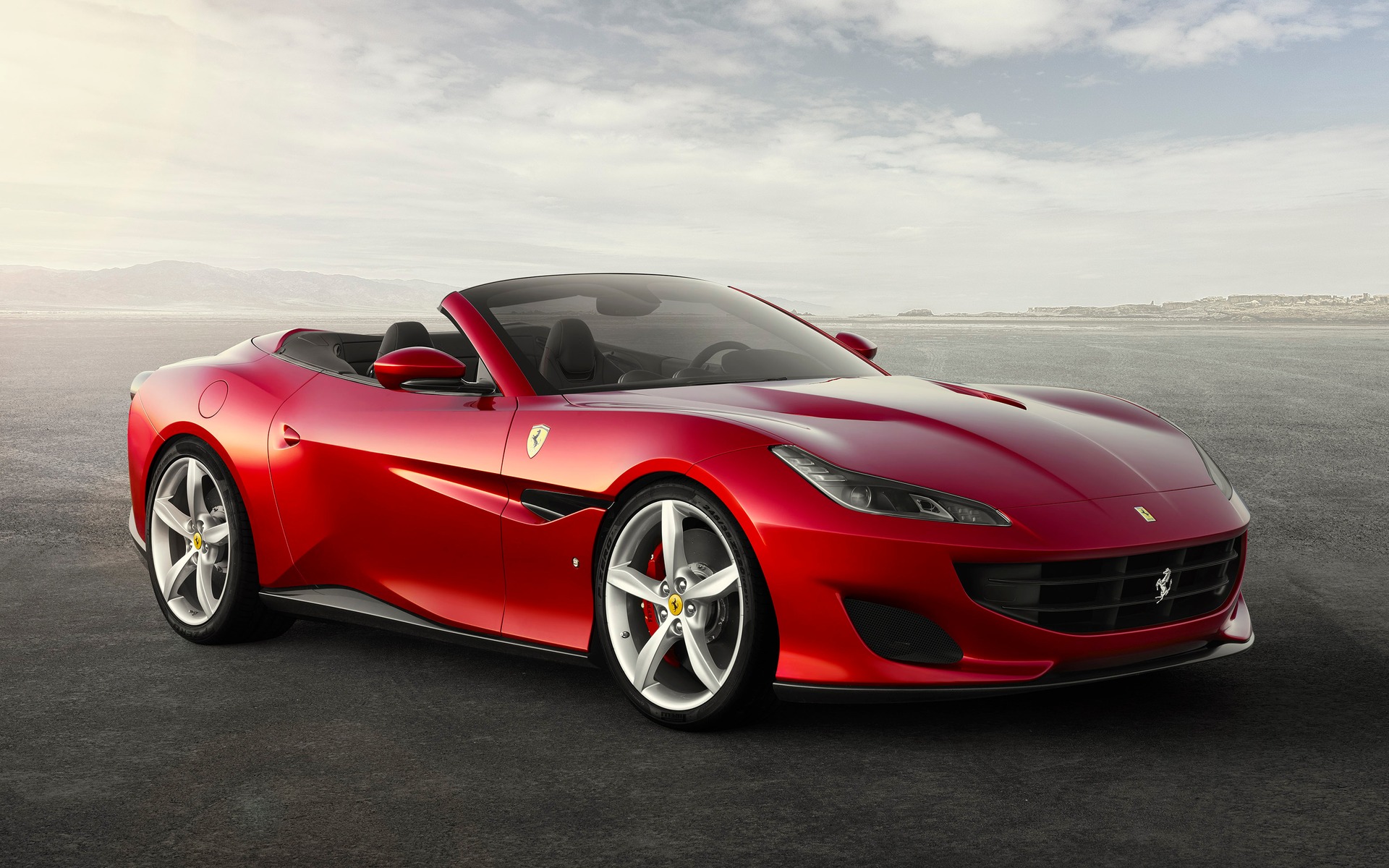 At the next Frankfurt Auto Show, Italian automaker Ferrari will present the Portofino, a Grand Touring convertible that will replace the California in its product line-up.
Compared to the model it replaces, the Portofino is built on a new platform that's lighter, but more rigid, too. Usually, a lighter and stiffer car enhances performance and handling.
The twin-turbo, 3.9-litre V8 that equips the 2018 Ferrari Portofino is the same one as in the California T, but output has been bumped to 600 horsepower (up by 40) while torque now peaks at 561 pound-feet between 3000 and 5250 rpm. The manufacturer estimates the car's 0-to-100 km/h time at 3.5 seconds. The engine's soundtrack has also been reworked for a more enjoyable experience, especially with the top down, and fuel consumption has been improved as well.
To sharpen its reflexes, the Portofino adopts many of the brand's recent dynamic-drive technologies, such as the E-Diff3 electronic rear differential, the F1-Trac stability control system, electric-assist steering as well as the SCM-E magnetorheological damping system.
Like the California, the Portofino features a power-folding hardtop, a decent-sized trunk and two rear seats—minuscule, but seats anyway. This more versatile model has its importance at Ferrari, as its predecessor was the best-selling car of the brand. And as we noted in our last test of the Ferrari California T, it's the model many new Ferrari customers choose first. Despite being regularly criticised by some purists who prefer the company's more hardcore and exclusive models.
As for the cockpit, it receives a new infotainment system with 10.2-inch touchscreen, 18-way power-adjustable front seats and a new climate control system that adjusts itself according to the top being in place or folded down. According to the brand, the new air deflector reduces cabin turbulence by 30% when the top is down.
The 2018 Ferrari Portofino will make its public debut in Frankfurt in September.
Share on Facebook