2017 Subaru Impreza Details Revealed Ahead of Los Angeles Auto Show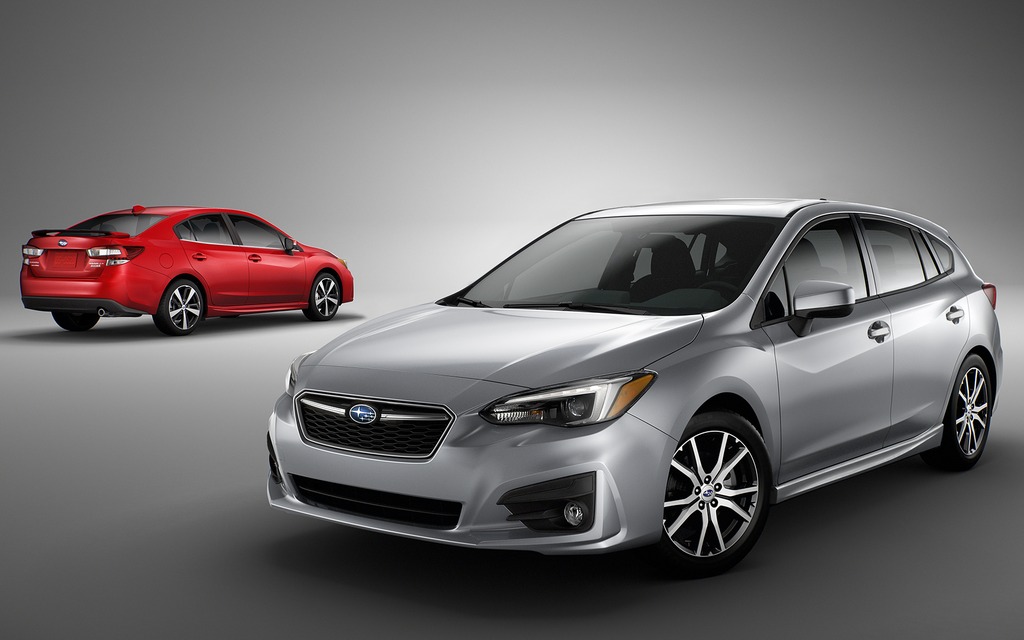 Earlier this year, at the New York Auto Show, Subaru unveiled their new Impreza sedan and hatchback to the world for the first time. The big news was the introduction of the all-new Subaru Global Platform. The latter brings with it more rigidity and even more built-in safety.
The L.A. show will be the first official time where full details on the revised Boxer four-cylinder, 2.0-litre engine will be made available. At this time, we know that it has been severely reworked over the previous 2.0-litre as it now features direct fuel injection. Horsepower rises slightly to 152 (from 148), but the power itself should be more accessible.
A five-speed manual transmission will be standard. The optional Lineartronic CVT has been overhauled and now features a seven-speed manual mode as well as steering wheel mounted paddle shifters. While on the subject of steering, the new Impreza's electric power steering system is quicker, thanks to a new ratio of 13:1 (16:1 last year). The suspension has been retuned as well, all in the name of an enhanced driving experience.
All of this has been made possible by the new 70% stiffer chassis made with much high-strength steel.
A new Sport-tech trim will be the range topper and will retail for $28,595. The base 2017 Impreza has an MSRP of $19,995, or exactly the same price as the 2016 car.
Share on Facebook