Subaru Uncovers VIZIV-7 SUV Concept in Los Angeles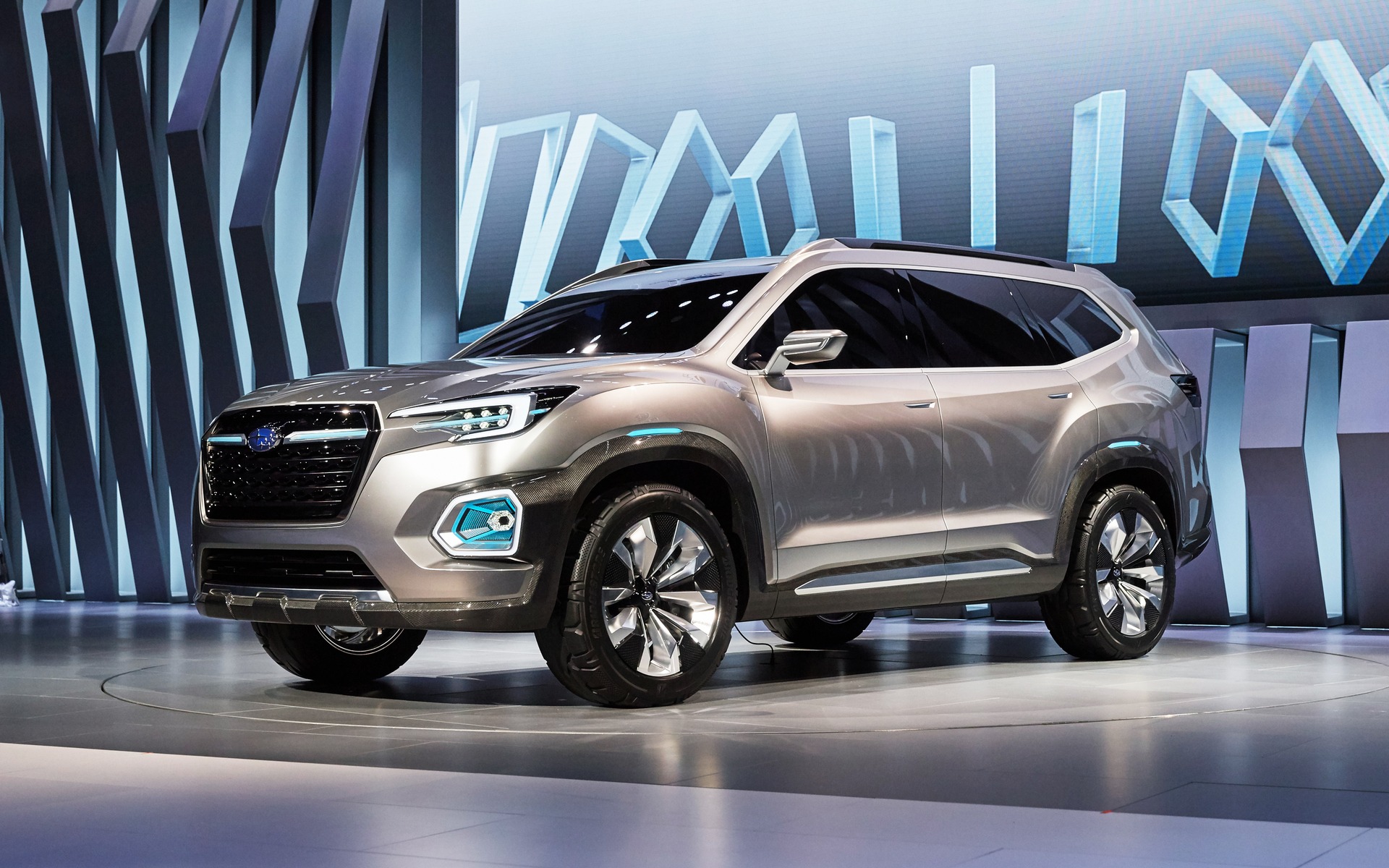 The seven-passenger Subaru SUV has been promising for a while will arrive in early 2018, and in the meantime, we get the VIZIV-7 Concept to sink our teeth in.
Unveiled in Los Angeles, the three-row concept SUV will be the inspiration for the Japanese automaker's future production model, using what the company calls their DYNAMIC x SOLID design philosophy. It will be assembled at their plant in Lafayette, Indiana, alongside the Legacy, the Outback and the new-for-2017 Subaru Impreza.
Very few details have been announced about both the concept and the production SUV—including its name—but Subaru says it will be the biggest vehicle they ever produced. That means it will be bigger than the Tribeca, which retired a few years ago. The VIZIV-7 SUV Concept has an overall length of 5200 millimetres, a width of 2030 mm, a height of 1830 mm and rides on a 2990-mm wheelbase. That's roughly the size of a Chevrolet Tahoe or a Toyota Sequoia. We'll have to wait and see if Subaru's eventual series SUV will be as big, or slot in the midsize category below.
No word either on what type of powertrain would be found in this future seven-seat vehicle. Right now, Subaru's most logical engine for the task is a 3.6-litre flat-six, which develops 256 horsepower and 247 pound-feet of torque in the Legacy and Outback models.
Share on Facebook