2017 Subaru Crosstrek now on sale in Canada, hybrid version dumped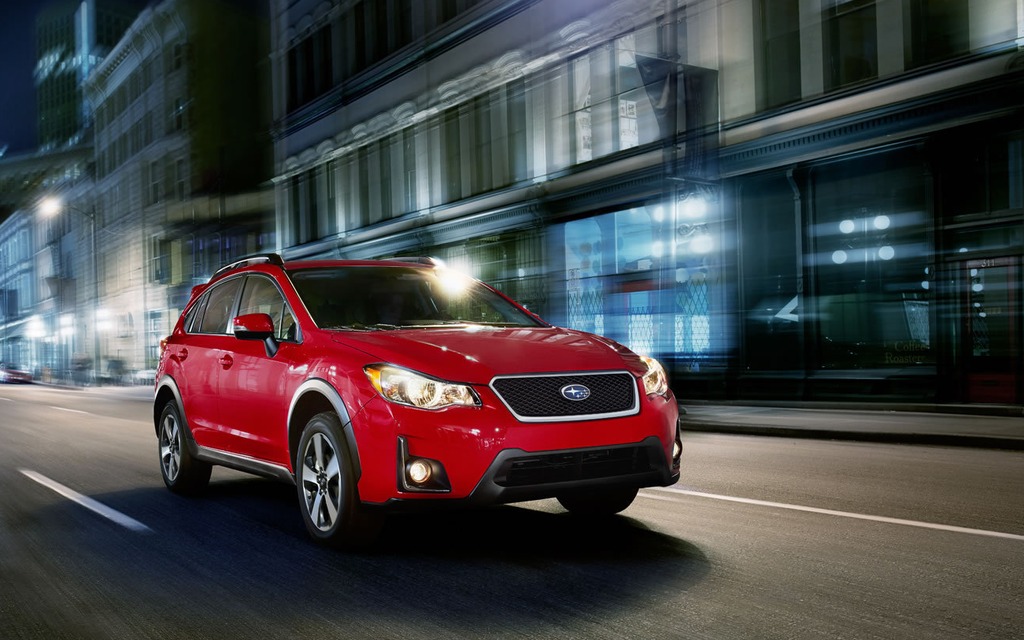 Although the 2017 Subaru Impreza will benefit from a full redesign and will soon be on sale, the Crosstrek—which is based on the five-door Impreza—soldiers on unchanged for the 2017 model year.
Actually, there are a few changes, including the disappearance of the Crosstrek Hybrid. This slow-selling version was barely more powerful, barely more fuel-efficient, but notably more expensive than the other Crosstrek variants.
The Kazan Edition is new for 2017, featuring exclusive Pure Red paint and mesh grille, LED integrated turn signals, a large rear spoiler, a power sunroof, red interior stitching and ambience lighting, alloy pedals and unique 17-inch wheels. The Kazan Edition is positioned between Touring and Sport trim levels, retailing for $26,495 before freight and delivery charges; a five-speed manual transmission is included, while a CVT automatic adds $1,300 to the tab. Oh, according to Subaru, "Kazan" translates into "volcano."
The rest of the 2017 Subaru Crosstrek lineup is virtually unchanged. Every version is equipped with a 2.0-litre four-cylinder engine that develops 148 horsepower as well as an all-wheel drivetrain. Pricing ranges from $24,995 to $32,295.
Share on Facebook