2016 Subaru Crosstrek: Just Another Day At The Office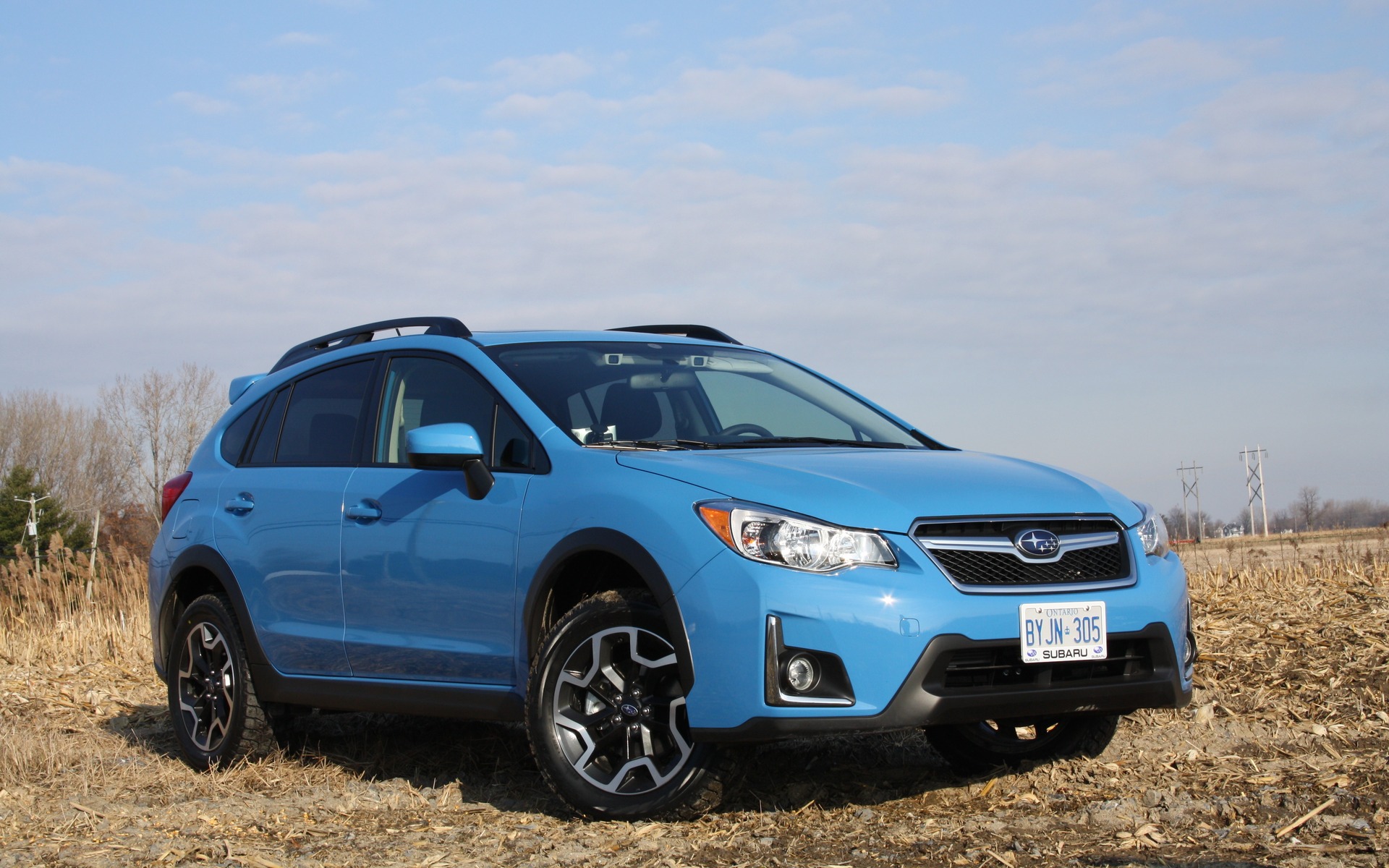 Strong points

Tough looks
Good versatility
Off-road and winter capabilities

Weak points

Manual gearbox could benefit from a sixth gear
Noisy engine at wide-open throttle
Not as roomy as certain rivals
Full report
About 20 years ago, Subaru created the Outback by adding fender flares and a jacked-up suspension to the Legacy wagon. Consumers loved the idea, and its popularity convinced the Japanese automaker to conceive the Outback Sport, a smaller model based on the Impreza.
Well, the Outback Sport didn't enjoy such a glorious career, but Subaru didn't abandon the original recipe. They simply returned to the drawing board and created the XV Crosstrek, with a slightly different personality than the Outback, but that looks just as tough and adventurous. Launched for the 2013 model year, the XV Crosstrek quickly grew a healthy fan base, and in Canada, it trails the Impreza and Outback in sales by a negligible amount. So did it need improvement?
Yes, but not that much.
Two less letters
The 2016 Subaru Crosstrek gets a refresh in order to stay modern and well equipped compared to its competition. And the Crosstrek has a ton of rivals. While no direct adversary can be pointed out, the Subie covers the compact hatchback, subcompact SUV and compact SUV categories all at once. In short, it's spinning its tires on everyone else's grass, and according to Subaru, it succeeded it stealing sales away from many other brands, notably Toyota, Honda and Ford.
You might have noticed that the XV portion of its name has disappeared. It seems as though Subaru realized that simply calling their compact vehicle Crosstrek is enough to set it apart.
Visually, it's hard to notice any cosmetic changes compared to last year's model. The 2016 Crosstrek benefits from a new front bumper, a restyled font grille, headlight clusters without black bezels and, on Touring and Sport trims, redesigned alloy wheels. And if you spot a sky-blue Crosstrek on the road, a colour actually called Hyper Blue, it's inevitably a 2016 model.
Inside, new trim pieces have been added as well as a steering wheel with repositioned auxiliary controls. The armrests are cushier for enhanced comfort, and orange stitching is now spread across the cabin, no matter what paint job the car is ordered with. All that is added to the improvements applied in 2015, which include touchscreen infotainment systems and, optionally, an electronic safety driving aid suite called EyeSight.
Off the beaten path
Mechanically, the 2016 Subaru Crosstrek is unchanged. It's still equipped with a 2.0-litre four-cylinder engine that develops 148 horsepower and 145 lb-ft of torque, mixed with either a five-speed manual or a continuously variable automatic. Obviously, Subaru's full-time all-wheel drivetrain is standard.
The Crosstrek benefits from 220-mm ground clearance, which also contributes to the car's athletic look. Some rivals offer equal or near-equal clearance, such as the Jeep Renegade Trailhawk and the Mitsubishi RVR, for example. However, the new Mazda CX-3 and Honda HR-V urban crossovers theoretically can't tread where the Subaru can. The Crosstrek also boasts a maximum towing capacity of 1,500 lbs. (680 kg).
On paved roads, the Crosstrek serves up good road manners, despite its elevated centre of gravity. Performance isn't lightning-quick, but the powertrain provides decent muscle, especially considering the size and mission of the vehicle. And despite the AWD hardware, fuel economy is surprisingly low. During our test, with a mix of highway, country roads and a few detours in the bushes, the trip computer displayed an average of 8.5 L/100km.
What's disappointing in the Crosstrek, and in the Impreza, is that its manual gearbox only has five speeds. A sixth cog would lower engine revs at higher velocities; on the highway, the four-cylinder engine frequently creeps above 3,000 rpm, and from there, things get a little noisy. According to Subaru, 15% to 20% of Crosstrek owners choose the manual transmission.
Happily, the CVT automatic does a good job, and at wide-open throttle, it even simulates gear changes instead of letting the engine scream for mercy near its redline. Wheel-mounted paddle shifters are also included, although the manual mode isn't the most reactive to paddle flapping.
The Crosstrek Hybrid is also back for 2016. Its four-cylinder engine is assisted by a 13.4-hp electric motor, but the marginal fuel economy gain will only be noticeable in city driving. Less than 5% of buyers go for the Hybrid version, which isn't really surprising.
Spacious, but not cavernous
The Crosstrek's versatility is undeniable, and it's even one of its strong points. We can easily fold down the split rear seatbacks for maximum cargo space, bolt bike racks or kayaks on the standard roof rails, and hit the road for another adventure.
On the other hand, rear-seat space isn't all that generous, while cargo volume can't quite match those of compact SUVs such as the Toyota RAV4 and the Honda CR-V. The Crosstrek's size is better suited to young and not-so-young couples that want to flee the city on the weekend, than families that need space for the kids and their belongings.
In short, it's just another day at the office for the 2016 Subaru Crosstrek. The changes were minor, but a total redesign wasn't necessary, at least for now. And it also keeps its attractive price, ranging from $24,995 to $31,895 before freight and delivery charges.
Share on Facebook