A Glimpse of the New BMW
5 Series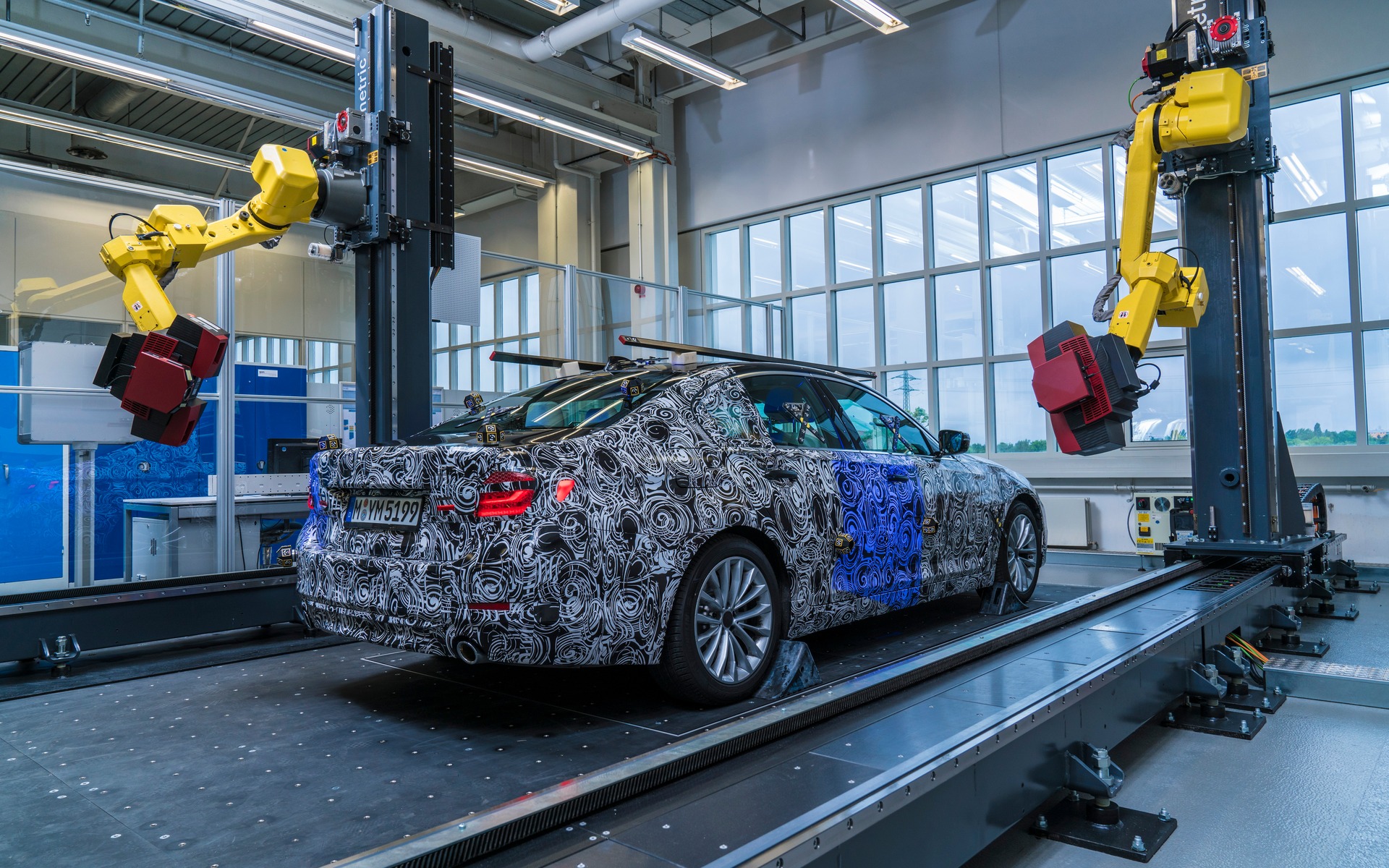 We've been waiting a long time for the new-generation BMW 5 Series to appear, and it seems like it's finally coming along. However, the German manufacturer is using the midsize luxury sedan to develop a new fully automated, optical measuring cell concept.
A robot arm on each side of the cell is fitted with two sensors that record reference points and captures individual area surfaces of 80 x 80 cm. They are then combined together to form a 3D data model of the vehicle, with a precision of less than 100 microns.
The new BMW 5 Series Sedan will be the first vehicle to benefit from the company's innovative technology, and according to them, it speeds up the process of measuring every square millimetre of the vehicle as well as data analysis. BMW is looking to use automated optical technology in their assembly plants.
That's all cool, but what about the 5 Series? Well, unfortunately, the automaker hasn't released any additional details. In the meantime, here are a few pictures of the redesigned sedan in BMW's measuring cell.
Share on Facebook