BMW Unveils A
5 Series

GT Plug-In Hybrid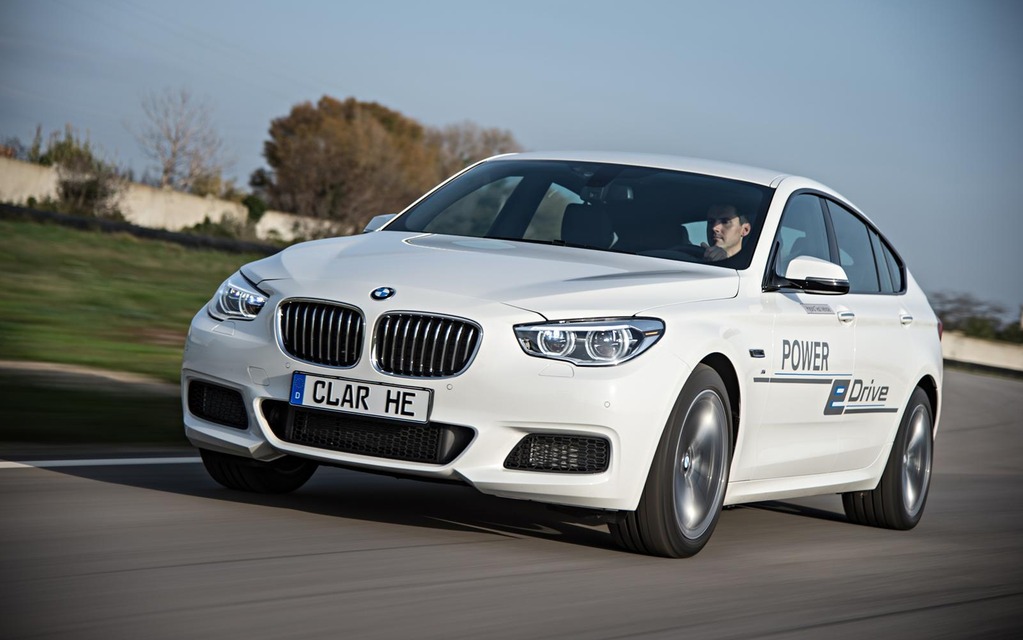 BMW just unveiled what might be the next step in the electrification of its vehicles during Group Innovation Day, an event that showcases the manufacturer's novel technologies and advanced science projects.
Based on a 5 Series GT, the prototype features two electric motors and a 20 kWh battery, and has a total range of 595 kilometres (including a full tank of gas). During normal driving two thirds of the power will be generated by the electric system, while the internal combustion engine will provide the rest. Even better, this hybrid is not a boring one: the manufacturer is convinced that it will generate up to 680 horsepower and 750 pound-feet of torque.
The system is unlike those offered by the competition: first, an electric motor is installed in the 8-speed automatic gearbox and connected to the gasoline engine. This gives the BMW the opportunity to use xDrive AWD when needed. During normal acceleration, a second electric motor is tasked with moving the car: located on the rear axle, this one is also connected to a multi-speed gearbox. If the accelerator is floored, all systems work in harmony to propel the car forward.
BMW has not announced if this particular model will see production, but we can safely say that the technology will eventually be found in a road-going model.
Share on Facebook