Are You a Fan of the BMW
5 Series

? We're Driving it This Week!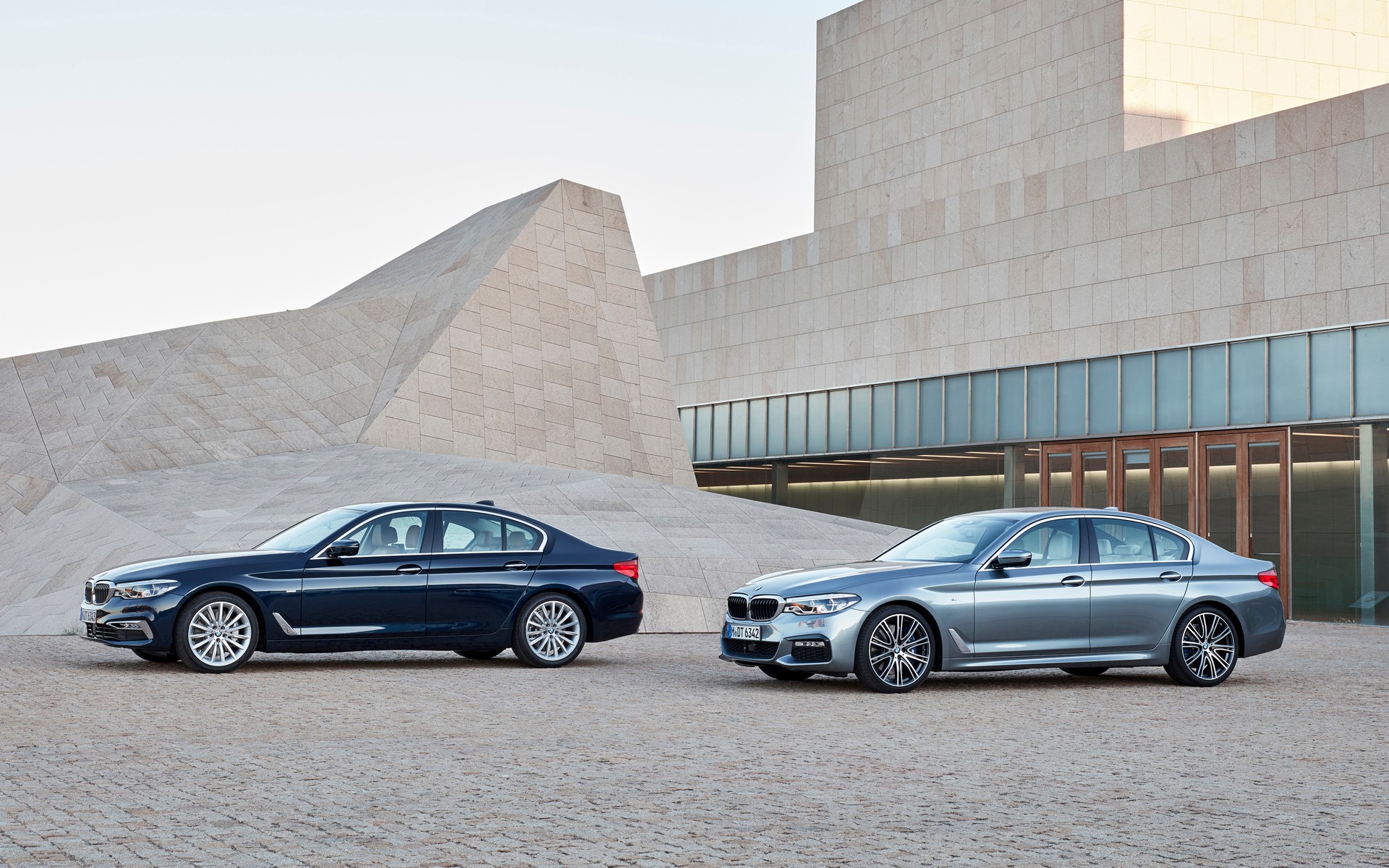 For 2017, the BMW 5 Series will be completely redesigned, entering its seventh generation. Saying the model is important for the brand is obviously a euphemism. Actually, the 5 Series isn't a volume seller—like the 3 Series and the SUVs are—but from a historical standpoint, it remains the company's halo car. More than 7.9 million units of the 5 Series have been sold since its introduction.
The Car Guide will be heading to Portugal this week in order to get behind the wheel of this new generation. You'll get an exclusive look at the 2017 BMW 5 Series, and especially discover how it stacks up to the competition that includes a thoroughly redesigned Mercedes-Benz E-Class and an Audi A6 that's still a master of its art.
A little like Mercedes-Benz did, when they draw inspiration from the S-Class while developing the new E-Class, BMW transposed many technological elements of the 7 Series to its new 5 Series. The automaker started by shaving weight, followed by making the car's powertrains more efficient. Its design, inside and out, is also heavily inspired by the 7.
Of course, a slew of electronic driving aids has been added and enhanced the car's techno features with many new gadgets and connectivity options.
Don't miss our full report of the seventh-generation, 2017 BMW 5 Series. Coming soon.
Share on Facebook