Here is the Next BMW
5 Series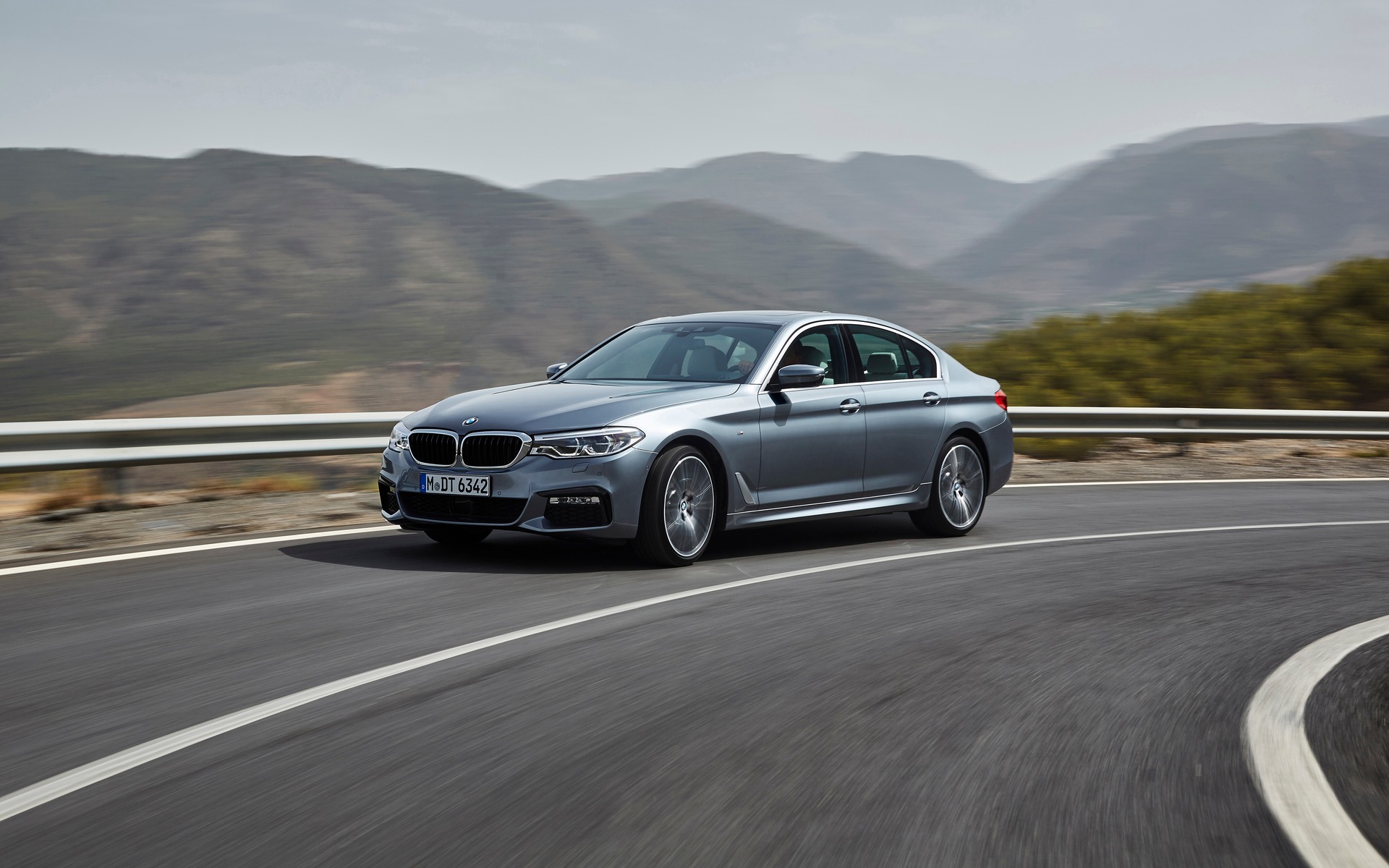 After teasing us with a few videos and some vague announcements, BMW just revealed the production version of the new 5 Series. As we expected, the car is now lighter and powered by new engines.
Let's start with the most obvious part of the car: the styling. Designed by Karim Habib and his team, the 5 Series now looks more like the flagship 7 Series. Size-wise, the car is 3.0 centimetres longer, 7.6 millimetres wider and 15.24 mm higher. LED headlights are standard, and customers can opt for adaptive headlights. BMW's signature dual kidney grille is back, and now incorporates active flaps to improve aerodynamics.
The BMW 5 Series has numerous powertrain options: there is a turbocharged 2.0-litre four cranking out 248 horsepower in the 530i and a 335-horsepower, 3.0-litre straight-six in the 540i (because that makes sense…right?). A list of diesels will also be offered throughout the world. After the initial launch in February, there will also be a hybrid version as well as a V8-powered variant, the 550i. This latter, when equipped with the xDrive all-wheel drive system, can go from 0 to 100 km/h in less than four seconds… which makes it faster than the last M5.
Share on Facebook