Toyota Unveils the 2015 Sienna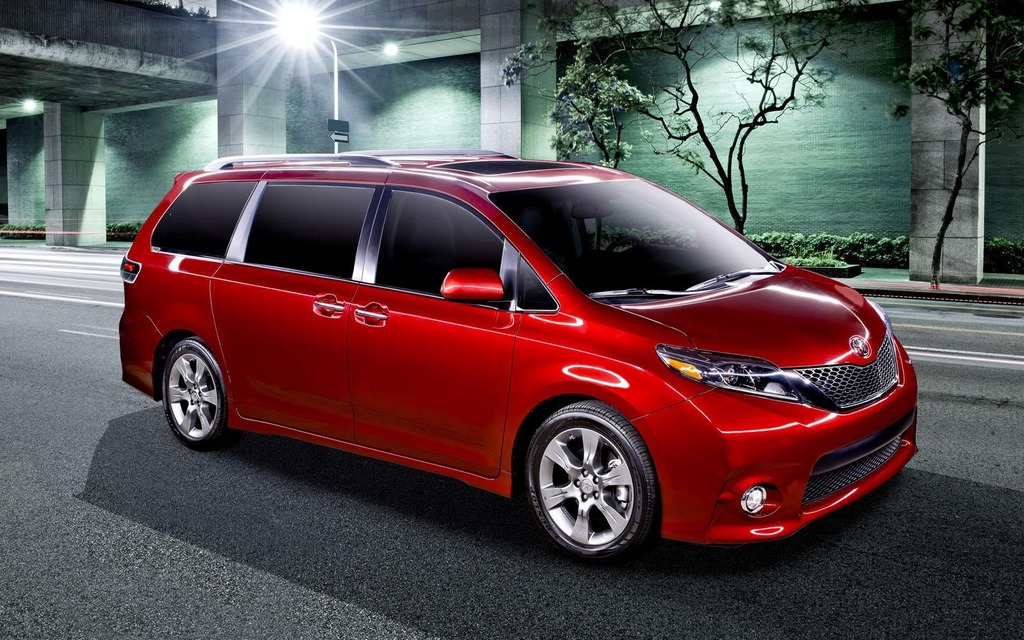 Toyota just sent us pictures of what we can expect out of its popular Sienna minivan for 2015. The basics of the vehicle stay the same, however it receives a few refreshes for this year.
We immediately see the new front grille, more aggressive headlights and the revised bumper. All this gives the Sienna one of its best looks so far.
The taillights are also new for this year, but while the shape has changed, you can still easily tell it is a Sienna from the back.
The changes are more marked inside: the vehicle features new upholstery, the instrument cluster was redone and a new 4.2 inch touchscreen is now available. For those of you who like gadgets, a bigger (8 inch) touchscreen can be fitted. Fully customizable, it even enables you to setup your home page exactly like you want it with presets, apps and information.
The engine probably won't change, so we can expect the same 3.5L V6 to power the front wheels via an automatic gearbox.
Toyota has not announced an official release date, but since the updates are mostly cosmetic, we can probably expect it soon enough.
Share on Facebook