The Toyota Sienna:Remix Will Become The Ultimate ''Swagger Wagon''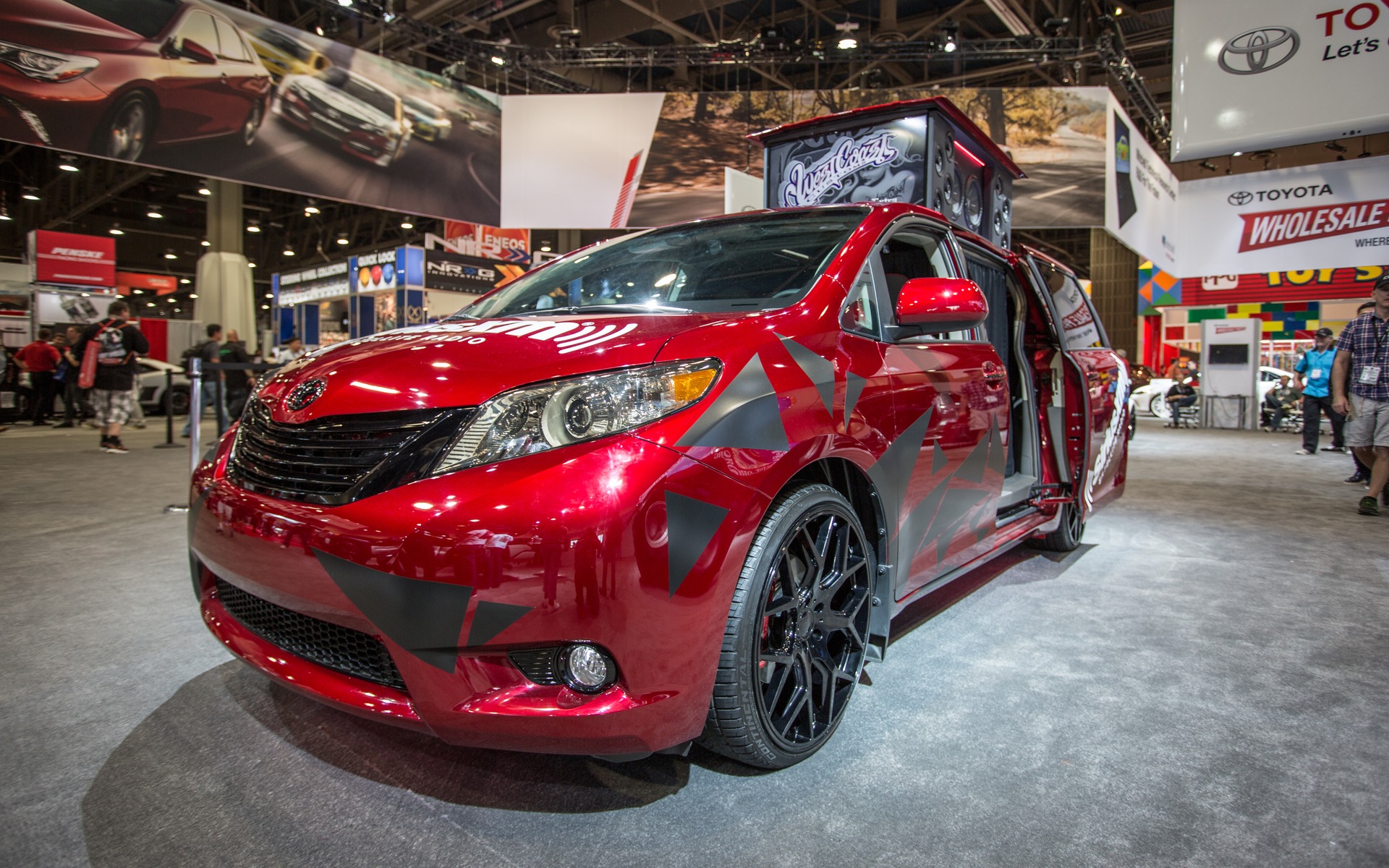 We know that the SEMA Show is the perfect opportunity for manufacturers to build vehicles to attract customers to their booths. The more bland your starting vehicle is, the more you have to work on it to make sure it will stand out from the masses.
By following this rule, it was clear that the Toyota Sienna had to be radically modified to make sure people wouldn't confuse it with their parent's grocery-getter. To do this, Toyota decided to stuff enough speakers into this minivan to drown out your nearest nightclub. At the touch of a button, the roof and rear slide out to reveal:
4 12-inch subwoofers
24(!) 6.5-inch speakers
5 high-performance amplifiers
2 32-band equalizers
2 40-inch TVs
A full DJ set directly plugged into the sound system
If you were looking for a vehicle that can definitely settle that unspoken debate with your neighbor about who has the biggest sound system, you can probably make an offer to Toyota directly on the SEMA Show floor, which opens its doors on November 4th.
Share on Facebook