Test Drives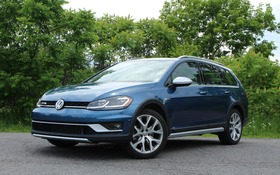 2018 Volkswagn Golf Alltrack: The Veedub SUV
4.5/5
In North America, Volkswagen struck gold with the recent launch of the Atlas midsize SUV and the redesigned compact Tiguan , as both racking up strong sales numbers. Surfing on that wave of success, the brand also announced another SUV, the five-passenger and midsize Atlas Cross Sport , which will …
Blog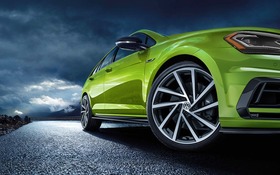 The 40 Colours of the 2019 Volkswagen Golf R
Both manufacturers and consumers don't often take risks when it comes to choosing paint colour choices for their vehicles—especially in North America. For popular mainstream models, we're usually limited to a few shades of grey, white and black, and sometimes, a red, a blue or a brown. Or beige. However, …
Test Drives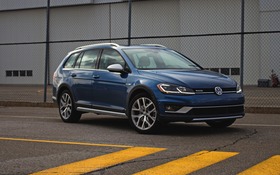 2018 Volkswagen Golf Alltrack: Please Buy One
4.5/5
If you find my headline a little desperate, that's because the car you see here, the 2018 Volkswagen Golf Alltrack, is under serious threat. People aren't buying cars anymore. The phenomenon has become so major that some carmakers, such as Ford, have given up on selling automobiles altogether. Within the …
First Drives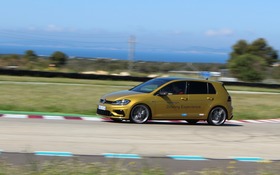 2018 Volkswagen Golf R: No Major Changes. Hooray!
4.0/5
MALLORCA, Spain – Automakers must constantly update their products to keep them fresh and competitive, and to keep consumers ready and able to trade in their old model for a new one. When a car or truck spends a few years on the market without change, we usually start complaining.
Blog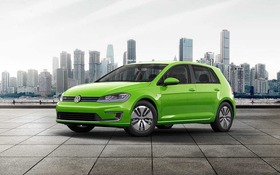 A Rainbow of Colours for the Volkswagen Golf
We often complain about the manufacturers' lack of originality when it comes to offering paint colour choices in North America. For popular mainstream models, we're usually limited to white and black, a few shades of grey and, sometimes, a red, a blue or a brown. Or beige. However, we can …
First Drives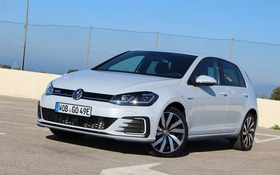 Volkswagen Golf GTE: Performance PHEV
MALLORCA, Spain – During the press drive of the fully electric 2017 Volkswagen e-Golf , which will soon be on sale in Canada, we also got the opportunity to slip behind the wheel of the Golf GTE. In Volkswagen-speak, GTE means sportiness and a plug-in hybrid powertrain. Think of the …
First Drives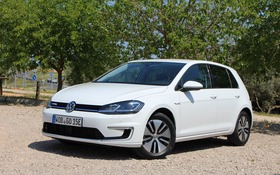 2017 Volkswagen e-Golf: Watch Out, Bolt
4.0/5
MALLORCA, Spain – We're finally getting it. The fully electric e-Golf will be on sale in Canada in June, better armed to take on the newcomers in the EV segment. The e-Golf originally went on sale in 2014 in various countries, including the United States, but Canada didn't get it.
Spotlight on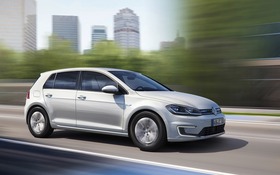 2017 Volkswagen e-Golf: We're Driving it This Week
When the latest generation of the Volkswagen Golf was launched in 2014, as a 2015 model, the German brand introduced the fully electric e-Golf to the U.S. market. Sadly, Canadians were denied access to this energetic compact hatchback. On the other hand, technology progresses rapidly in the growing industry of …