Test Drives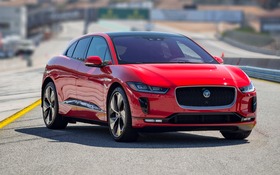 2019 Jaguar I-PACE: Style, Luxury, Comfort… and No Emissions
4.0/5
Tesla turned the luxury-car market upside down several years ago by relying on fully electric powertrains, a strategy that helped the brand carve its own niche and enjoy more success than it likely would have had if it sold conventionally powered automobiles instead. Now, Jaguar is launching the first strike …
First Drives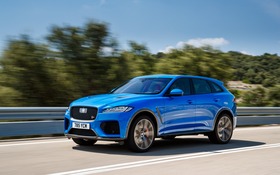 2020 Jaguar F-PACE SVR: The Heart of the F-TYPE SVR
4.0/5
NICE, France – The roar of the supercharged V8 bounces off the rocky faces on the side of a road that criss-crosses the beautiful Var region in Southern France. The pace is frenetic and each downshift is met with a loud backfire as we prepare to attack the next corner.
First Drives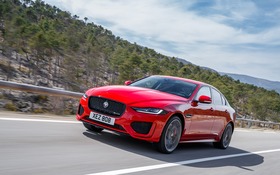 2020 Jaguar XE: Techno-dynamic
4.0/5
NICE, France – Launched in 2015, the Jaguar XE sports sedan gets an update for 2020 that includes substantial tweaks to the exterior design and the addition of new technologies shared with other models in the lineup, such as the I-PACE. Things are now simpler from a technical standpoint as …
Special Events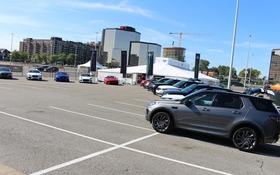 Jaguar Art of Performance Tour: Discovering the Brand
Every year, British manufacturer Jaguar Land Rover organises a cross-Canada tour called the Art of Performance Tour, held in various cities that allow consumers to discover some of the highlights both brands have to offer. Those interested in getting a little free seat time in one of the automaker's vehicles …
First Drives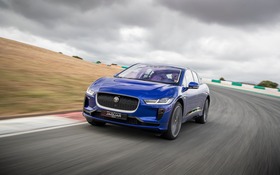 2019 Jaguar I-PACE: the EV Battle is Upon Us
5.0/5
ALGRAVE, Portugal – When I asked John Lindo, director of public relations at Jaguar Land Rover Canada, about the availability of the 2019 Jaguar I-PACE when it hits showrooms this September, his response was brief but clear: "we are building them, and they will be available." This is one of …
Spotlight on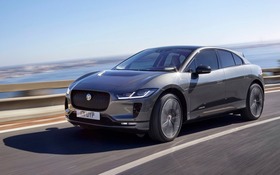 2019 Jaguar I-PACE: We're Going to Drive it!
The EV war is upon us. This year, consumers will witness a mobility revolution as carmakers fight to deliver a fully electric automobile offering a driving range similar to that of a gasoline-powered one. After Tesla and Hyundai, it's Jaguar's turn to sell an all-electric utility vehicle. It's called the …
Test Drives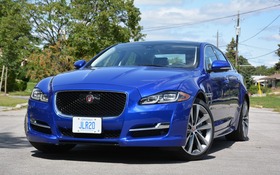 2017 Jaguar XJ: Still Got the Looks
4.0/5
Let's be honest, how many people really need a large luxury sedan? It's more of a purchase for business and on top of that, these flagship luxury sedans certainly don't bring in direct revenue for the automaker. On the contrary, they set an upscale bar that showcases an image, tone, …