2023 Jaguar F-Pace SVR: High-Performing Practicality
Strong points

That exhaust note!!
It can go from soccer drop-offs to the track, real quick
It's actually a viable family car

Weak points

The price
You WILL have to sell a kidney to afford the gas
There's a good chance you'll lose your license
Full report
When the F-Pace first arrived in 2014, the world was a little shocked that a manufacturer known and revered for its sexy silhouettes, gorgeous sedans and racy coupes and convertibles was entering into the crossover market. There was resistance. There was scorn. And there were diehard Jaguar enthusiasts who swore they would never look at the British automaker the same way again… Lest we forget when Porsche first unveiled the Cayenne (blasphemy!) or Maserati the Levante (how could they?!).
Well, for those who turned a blind eye or STILL think Jaguar was wrong for producing a compact SUV, I implore you: Take a moment to get to know (and drive) the F-Pace SVR. You will not be disappointed and it will make you realize that Jaguar did a very good thing by designing and releasing the F-Pace almost a decade ago.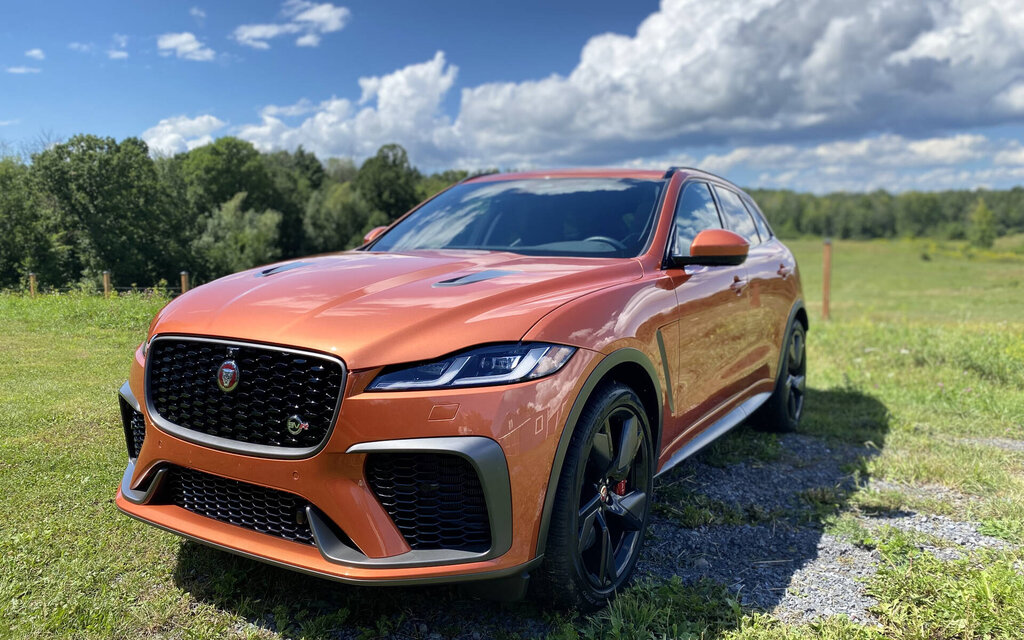 Every Bit a Jaguar
Honestly, when I was first introduced to the F-Pace, I was a bit snobby about it all, too. Here was a company that built its heritage and reputation on sleek, performance-driven cars. Not family-carrying, big, heavy SUVs and trucks. How could Jaguar possibly design a CUV that would carry with it everything Jaguar already stood for?
I should have known better than to judge and think they couldn't do it.
For starters, the Jaguar F-Pace looks phenomenal. Forget about the SVR bit for a moment (we'll get to that, don't worry), even the base F-Pace as a distinctive Jaguar look about it, despite being a larger, top-heavy vehicle. It features that distinctive Jaguar nose, and the rear mimics the look and feel of the F-Type … just bigger.
Now, add the SVR badge to the back and things get really interesting (and we're just talking design for now!). The F-Pace SVR features a beefier front and rear bumper, quad exhaust pipes, and hood vents that immediately set it apart from the regular lineup.
Our particular tester was decked out in a gorgeous burnt orange paint job with black decals and black-lined hood vents, as well as huge 22" black alloy rims that beautifully accentuate and show off the bright red brake calipers.
Inside, the Jaguar luxury continues with leather, suede and Alcantara on the headliner. The race seats hug the driver and passengers alike and ensure that no matter how spirited the drive gets, no one is getting tossed around.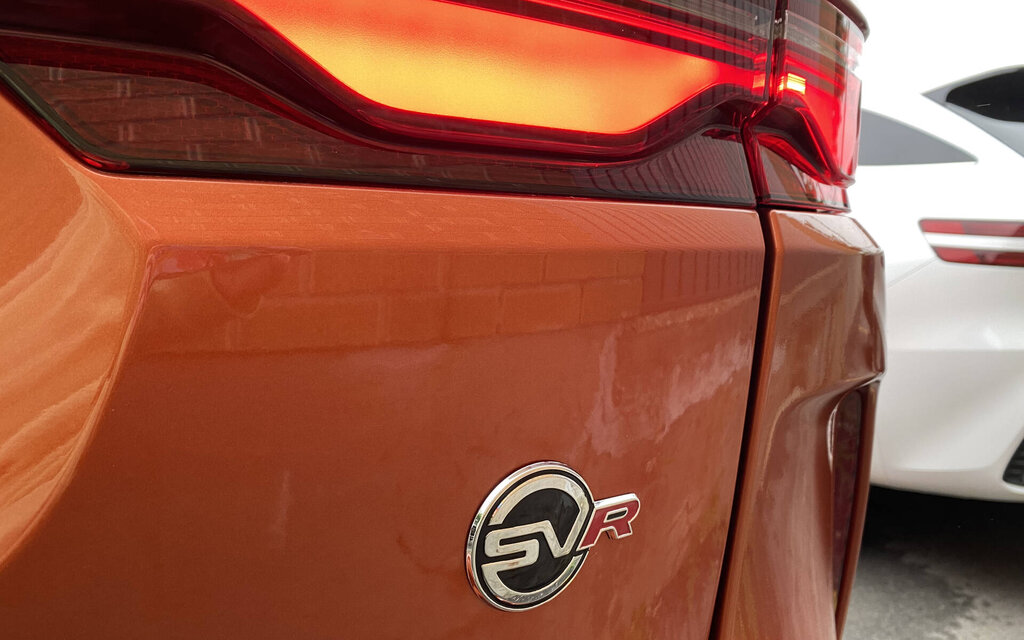 But What You Really Wanna Know is This:
The power. Oh the power. The Jaguar F-Pace SVR is quick. Very quick. Sure it's a crossover, but it still has over 500 horsepower and a potent 5.0L V8 under the hood that is quick to response and lets the neighbourhood know it means business with all the pops, farts and burbles out the rear quad exhausts.
This thing is QUICK. And it was such a pleasure to drive, always. The real beauty about this Jag is that it really can transition from weekday school runs to weekend track laps - and seamlessly. It never felt uncomfortable or out of sorts on suburban roads, and it settled into long, winding country roads like it was one with the tarmac. Perfection.
The 8-speed automatic transmission is responsive and controllable via steering-wheel mounted paddle shifters that are perfectly positioned to ensure you can keep the ideal grip on the wheel at all times.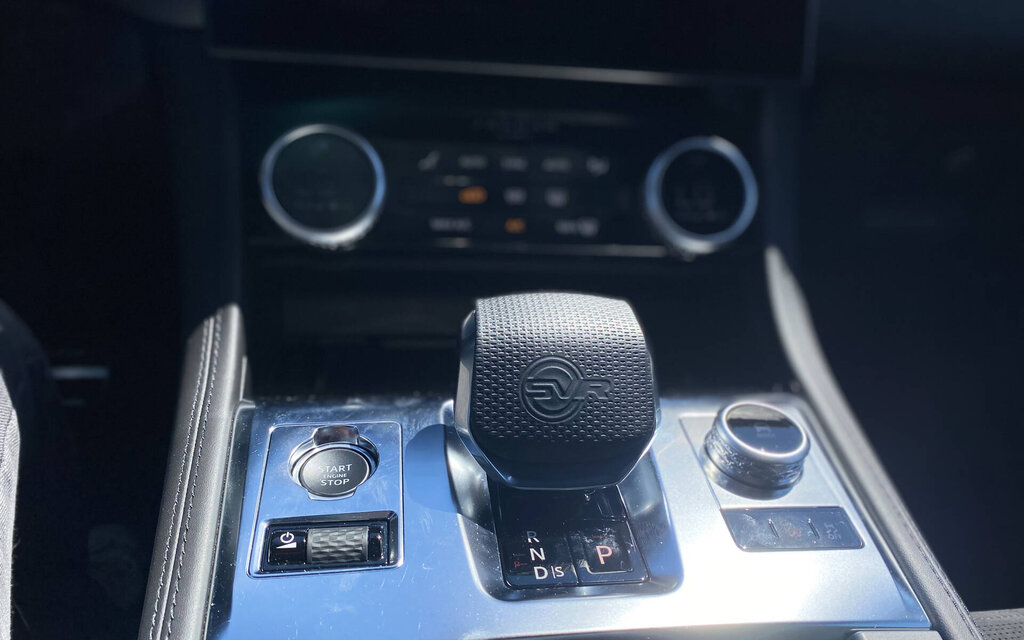 It Really does have a Special Vehicle Rating
For those wondering what the SVR stands for, it's an acronym for Special Vehicle Rating. This indicates that the car has a more powerful engine and improved driving dynamics, which the F-Pace SVR most certainly does. Now, the regular F-Pace is no slouch, but the SVR really is a step above.
The biggest downfall of the SVR is its price tag. Sitting near the $60k mark to start (and that price can go above $100k with options), the F-Pace SVR isn't for everyone's wallet. However, those who want the refinement, luxury and drivability of a Jaguar - with room for the kids and luggage in the back - should definitely check out everything the F-Pace has to offer.
Share on Facebook