Pre-owned vehicles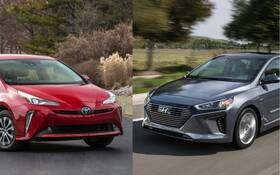 Pre-Owned Hybrid Car: Toyota Prius or Hyundai IONIQ?
There is no better time than now to turn purchase a hybrid car, mainly because soaring gas prices are making conventional vehicles much less attractive. But on the other hand, the limited availability and long delivery times for fully electric vehicles are not helping either. That said, some popular new …
Test Drives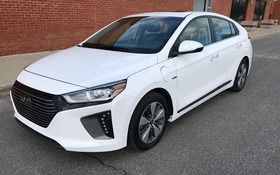 2018 Hyundai Ioniq: Electrification is Becoming Mainstream
4.0/5
It seems like electric vehicles have been scratching the surface of normalcy for quite a while now. Unfortunately, up until very recently, they have been too pricey or too ugly to consider for most buyers. That seems to be finally changing for good and cars like the Hyundai Ioniq are …
Test Drives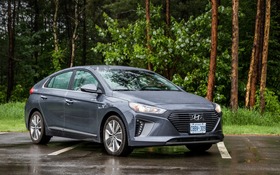 2017 Hyundai Ioniq Hybrid at AJAC EcoRun
The Toyota Prius ' new rival is now on sale. The Hyundai Ioniq is available with a choice of three distinct powertrains, including hybrid, plug-in hybrid (arriving at the end of the year) and fully electric versions. In order to demonstrate how efficient the Ioniq could be, the Korean brand …
Technology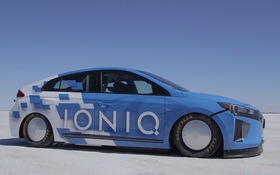 Hyundai Aiming to be the Leading Maker of Electric Vehicles
The Car Guide was on hand for the launch of the 2017 Hyundai Ioniq, a car that offers three different ways to "drive electric." Not only that, but the Ioniq also represents the brand's most significant step in alternative drive systems. The manufacturer is crossing its fingers that sales will …
First Drives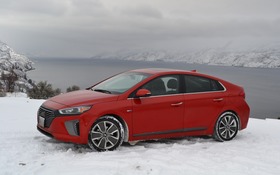 2017 Hyundai Ioniq: the Green Solution of the Future?
4.0/5
During the media launch of the 2017 Hyundai Ioniq, Hyundai Canada's President and CEO, Don Romano, mentioned that in the medium term, no single technology will replace the internal combustion engine. Just like many of the other speakers, he believes that a range of choices will be available and that …
Spotlight on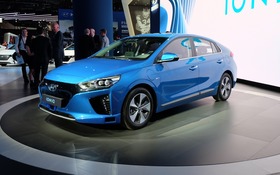 2017 Hyundai Ioniq: Electric, Hybrid and Plug-in Hybrid
You think one single powertrain technology will soon replace the good old combustion engine? It won't be the case. What we'll see is exactly the strategy Hyundai is deploying with its new Ioniq, a choice of three advanced and electrified powertrains—hybrid, plug-in hybrid and full electric. All the consumer will …