2017 Hyundai Ioniq Hybrid at AJAC EcoRun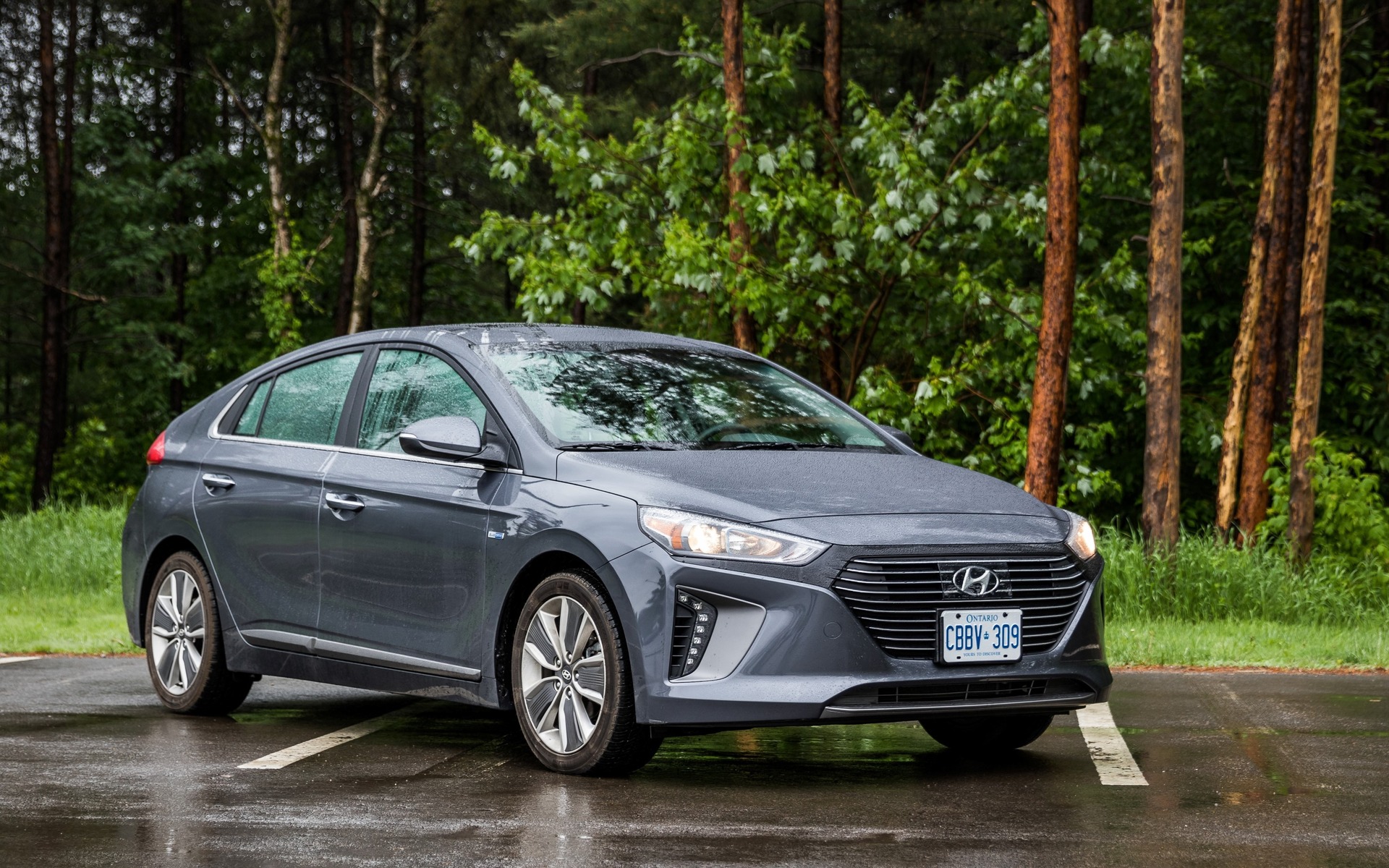 The Toyota Prius' new rival is now on sale. The Hyundai Ioniq is available with a choice of three distinct powertrains, including hybrid, plug-in hybrid (arriving at the end of the year) and fully electric versions.
In order to demonstrate how efficient the Ioniq could be, the Korean brand signed it up for the AJAC EcoRun, an annual event organised by the Automobile Journalists Association of Canada that aims to inform the buying public about new energy-efficient vehicles, but also to promote the benefits of eco-driving. It's especially a benefit for our budget.
The event was held over two days between Ottawa and Quebec City, and I had the opportunity to drive the 2017 Hyundai Ioniq Hybrid from Hawkesbury to Saint-Jovite. On the sinuous country roads separating the two cities, with uphills and downhills, the Ioniq impressed with its generous low-end torque and, especially, the flexibility of its six-speed automatic transmission that works better in these conditions than a continuously variable automatic.
When I arrived in Saint-Jovite, I ended up recording an exceptional average of 3.9 L/100 km, the best result amongst the eight portions of the EcoRun drive. This despite city/highway ratings of 4.3/4.4 L/100 km published by the automaker.
As mentioned above, the hybrid version of the 2017 Hyundai Ioniq is a direct competitor to the Toyota Prius. It's equipped with a 1.6-litre four-cylinder engine and an electric motor for a combined output of 139 horsepower and 195 pound-feet of torque. This powertrain is more muscular than the Prius' and more enjoyable for the daily drive, too.
Four trim levels of the Ioniq are offered in Canada, including Blue, SE, Limited and Limited with Technology Package. The base Blue trim starts at $24,299 before freight and delivery charges, and boats standard features such as heated front seats and steering wheel, a sound system with 7.0-inch touchscreen integrating Apple CarPlay and Android Auto, Bluetooth connectivity, a backup camera, dual-zone climate control and 15-inch alloy wheels. Oh, and unlike other versions, the Ioniq Hybrid Blue's city/highway ratings are set at 4.2/4.0 L/100 km.
In the other trim levels, we can also benefit from features such as adaptive cruise control, park distance sonar, a power sunroof, an Infinity sound system with 8.0-inch touchscreen and navigation, leather upholstery, heated rear seats and 17-inch wheels, among other things.
And let's not forget the fully electric 2017 Hyundai Ioniq that relies on a 118-horsepower motor, with a torque peak of 218 lb.-ft. Its driving range is estimated at 200 km, while its charge time is rated at 4.5 hours using a 240-volt charging station. Its base price is set at $35,649.
At the end, the Ioniq Hybrid completed the EcoRun event with an overall average of 4.4 L/100 km. A good result for this versatile compact hatchback.
See also:
2017 Chevrolet Cruze diesel at AJAC EcoRun
2018 Lexus LC 500h at AJAC EcoRun
2017 Mazda MX-5 RF at AJAC EcoRun
2017 Nissan Versa Note at AJAC EcoRun
2017 Toyota Mirai at AJAC EcoRun
2017 Toyota Prius Prime at AJAC EcoRun
Share on Facebook