Chevrolet Blazer
Oh yes, the Blazer is back this year. After abandoning it in 2005, Chevrolet has decided to revive the nameplate for its latest creation: an aggressive-looking SUV. The RS and Premier trim levels, powered by a 3.6-litre V6 engine, will be the first to arrive in Canada. A 2.5-litre four cylinder will equip the entry-level versions. The same nine-speed automatic gearbox will be used for all variants of the new Blazer.
All Chevrolet Blazer reviews
First Drives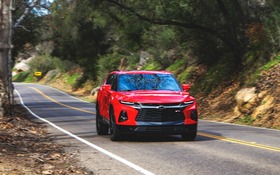 2019 Chevrolet Blazer: Identity Theft
SAN DIEGO (California) – Chevrolet invited us to California to drive an all-new five-passenger crossover. We were promised a vehicle that'll compete against a Nissan Murano , a Honda Passport and a Ford Edge . We then got the usual spiel about its design, technology and sportiness. Oddly enough, this …
Spotlight on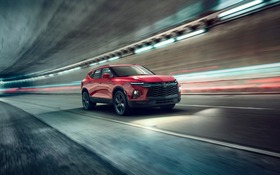 2019 Chevrolet Blazer: We're Heading to California to Drive it
This week, The Car Guide is heading to San Diego, California to test the all-new 2019 Chevrolet Blazer. Back, But Different The Blazer returns after a fourteen-year hiatus, but that name has existed for over 35 years within Chevrolet's lineup, often associated with adventure and ruggedness. There was even a …
All Chevrolet videos
Sorry, no result for Chevrolet Blazer. Here are results for Chevrolet
2001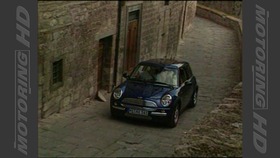 Motoring TV 2001 Episode 22
MotoringTV's first drive in the Mini 2002 Chevy Trailblazer reflector light most ignored light on vehicle 1934 Ford 2001 Suzuki XL7 cause of throttle surge Jim Kenzie on new Mini.
2002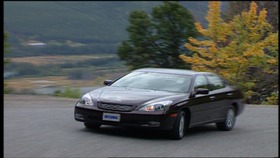 Motoring TV 2002 Episode 3
2002 Toyota Camry 2002 Kia Spectra LS 2002 Chevy Trailblazer Breaking in a new engine 2002 Lexus ES300 Scheduling maintenance can vary between imports and domestic Why don't school buses have seat belts?
2002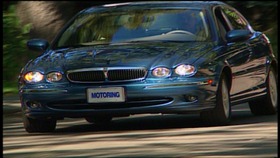 Motoring TV 2002 Episode 11
Volvo intros S60 AWD 2002 Jaguar X-Type 2002 Chevy Trailblazer starter motors 2002 Nissan Sentra SER Bill Gardiner on windshield washer products Jim Kenzie on RWD vs AWD.
2002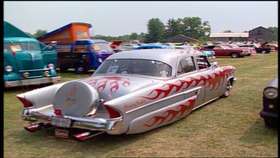 Motoring TV 2002 Episode 1
Nudist resort classic car show 2002 Chevy Avalanche tram linings Pontiac Rev concept; heating systems Jim Kenzie on proposal to take trucks off the 401 and put cargo on trains.
2003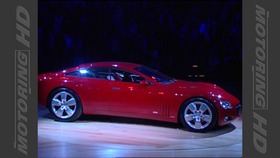 Motoring TV 2003 Episode 14
2003 Honda Element 2003 Toyota Sienna avoid premature tire wear Chevy SS concept proper warm up procedure and idling Jim Kenzie on the Honda Element.
2003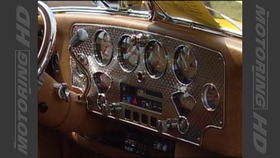 Motoring TV 2003 Episode 15
2004 Pontiac Grand Prix 2003 Saturn Ion causes of wheel and tire shake 1937 Cord Bill Gardiner has fond memories of Pontiac Grand Prix Jim Kenzie on when the 'Big 3' stopped building cars.
Los Angeles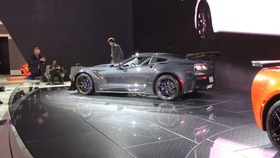 2019 Chevrolet Corvette ZR1
2019 Chevrolet Corvette introduction at L.A. Autoshow …